The Mountaineers wrestling program will return a solid core of senior wrestlers this year that coaches hope will help lead and develop 12 freshmen on the team.
Following an eighth-place finish at last year's Mat Classic, Head Coach Chris Holterman said his team's goal this year is to place at state and build a solid foundation for those new bodies out on the mat.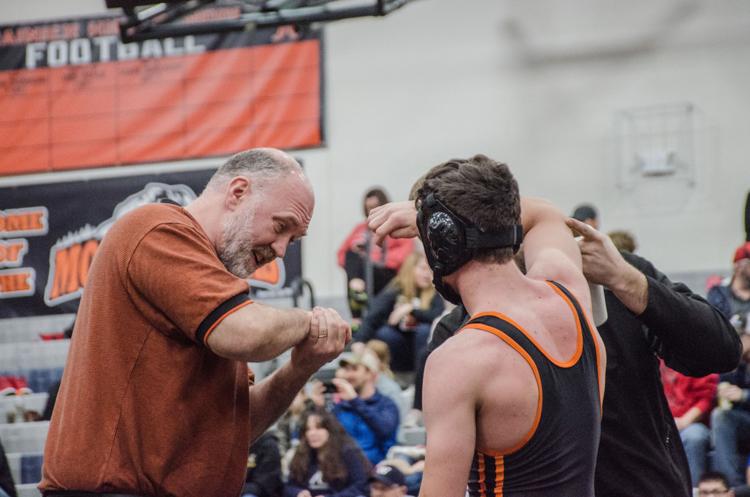 The hope is that many of the team's newbies will be able to pick up the slack and help out on points this year at state. 
"The freshmen and new kids to the program will be looked upon to help pick up some of those points. The learning curve may be steep to start with, but we will be working toward postseason," Holterman wrote to the Nisqually Valley News in an email. 
The Mountaineers also expect impacts from new faces on the coaching staff. The Rainier School District hired Kelly Garner this month to take over leadership of the lady Mountaineers and their program. 
Holterman said the modern program has never had a head coach for the girls team. This move will more than likely bring more attention to the program and will help girls get past an elusive yet attainable first goal — qualifying for regionals. This will also mean more matches and minutes on the mat for the girls.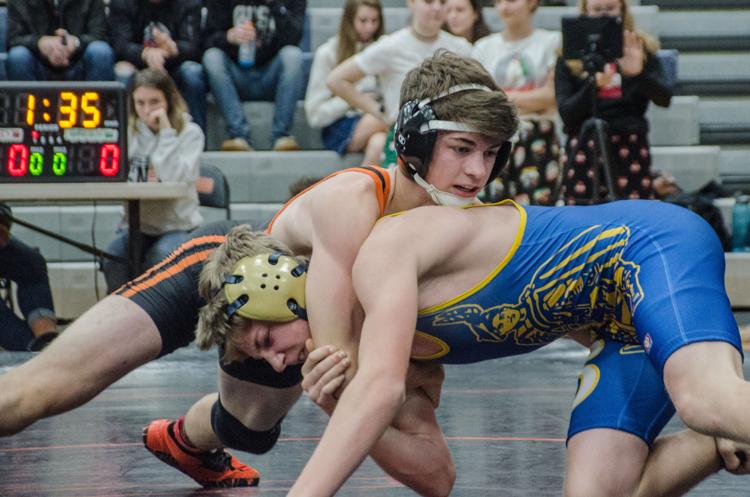 "It's good for our program that we're building and we're attracting kids, but the learning curve is pretty steep," Holternman said during a triple duel with Tenino, Kelso and Yelm. "In the past, (the girls) used to tag along with the boys, which isn't necessarily giving them opportunities. Last year, in postseason, our girls had 10 matches and the girls we were competing against had, like, 30."
The Mountaineers' goals this year are fairly straightforward. With a program as small and with numbers as shallow as Rainier's, the top priority will be to fill out the weight classes and stay competitive throughout the season while balancing the healthiness of the team.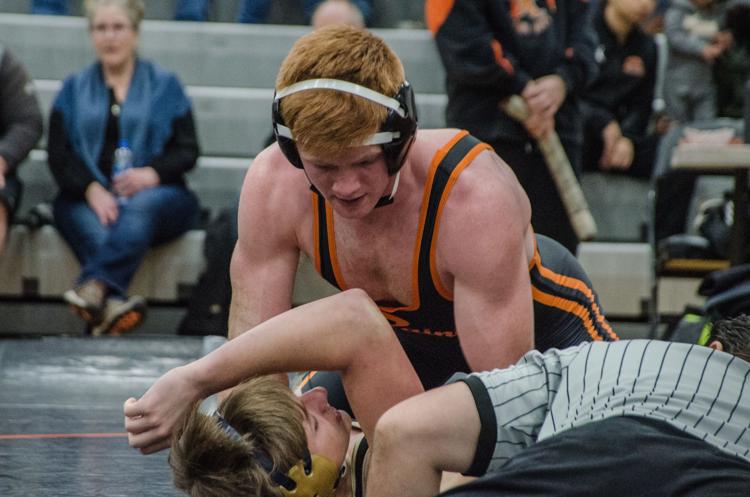 Rainier found some moderate success at last season's Mat Classic. Sophomore Jayson Ducey went 2-3 to place second in the 106 bracket, senior Brody Klein went 3-2 to find a fifth place finish in the 160 bracket and Jacob Martin went 3-3 to place sixth in the 182 bracket. All three competitors will be returning to the mat this year. 
Other notable returns coming back to the mat this year include seniors Joe Gerrish and Vanessa Champlin. 
Champlin, who's in her second year with the program, has been out since the start of December with a number of injuries. Holterman said she's been fighting through it at practice, though.
"She's super competitive, so it's hard to keep her out because she so wants to wrestle," Holterman said. "She has a lot of internal competitiveness." 
Holterman said key newcomers include junior classmen Steven Buter and Kayleb Jackson. 
The Mountaineers will host the Sgt. Norton Memorial Tournament on Saturday, Jan. 18, where they'll host about 17 teams from the region. 
Mike Morales, the Tenino Beavers' head coach, said his program has also experienced an influx of lowerclassmen talent, but that they'll be relying on an experienced core to take them forward. 
"We have a great group that likes to work hard and learn the sport. So far we have been doing a great job growing. Now we need to flip the switch to start competing," Morales wrote to the Nisqually Valley News in a text message. "This team is awesome. We have a bunch of first year wrestlers and a big freshmEn class. Team is young but eager to learn." 
Key returners for the Beavers include Austin Hohner (132), Kysen Knox (145), Robby Marti (220), Jamiah Christin (120), Morgan Miner (125), Emma Barr (130) and Aurora Loya (120). 
Tenino won't return any state placers.