Wednesday night's matchup at Yelm High School was the third time this season the Lady Tornados met the Peninsula Seahawks.
The final result wasn't any different.
For a third time, Yelm (12-2 South Sound Conference) narrowly bested Peninsula (9-5). This time, the 75-71 win came under different circumstances — Wednesday night was the first round of the 3A West Central District tournament for these two South Sound Conference teams.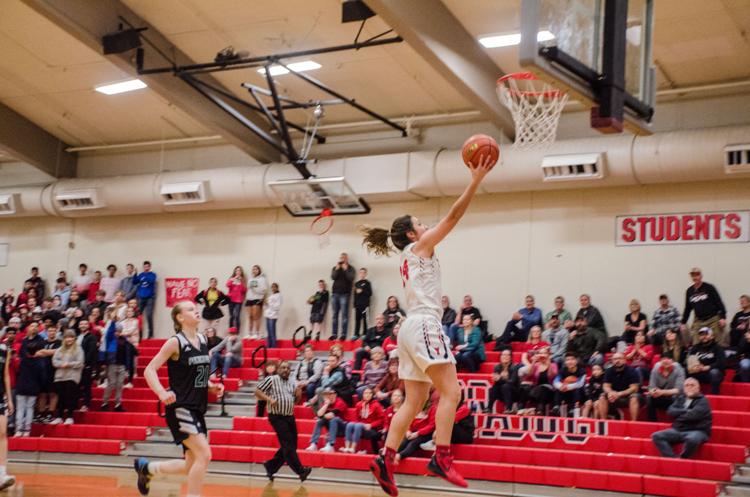 Yelm will now go on to face Prairie High School (10-0, Greater Saint Helens League) this Friday near Vancouver. Peninsula now heads to the consolation bracket.
"I really think they're not the Prairie of old. They're definitely getable," Yelm Head Coach Russ Riches said. "I think we have the ability to match up to them pretty well. So, I'm really confident going down there that we can get the job done… It's a great feeling."
From the tipoff Wednesday, Yelm looked well composed. Junior center Bayleigh Harder — who led the Tornados in scoring with 20 points — started the game off with back-to-back scores from under the net. Senior Maddie Plevyak then sank a three-pointer to bring the Tornados a 7-0 start.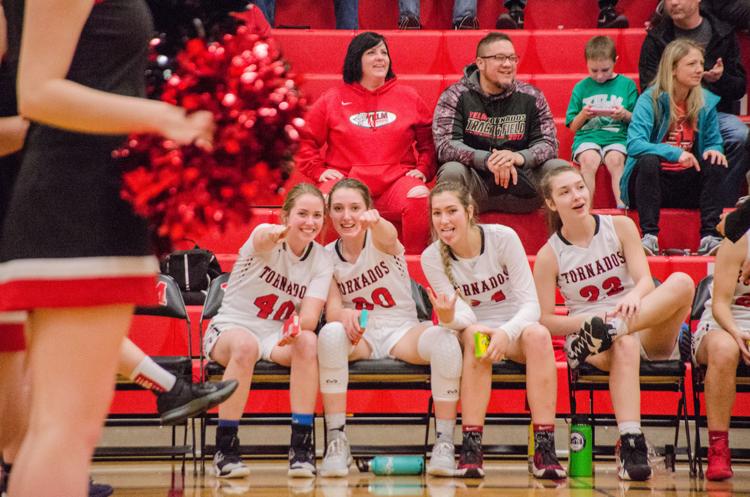 Peninsula was quick to catch up, though, and was knocking at Yelm's door, 19-17. Senior guard Renee Doss, a Seahawk, netted a three-point shot in the final minutes of the quarter to bring them a 20-19 lead going into the second quarter.
The Seahawks then scored eight points over the first minute and a half of the quarter, pouring water on the Tornados' hot start. From there, both teams were competitive down the stretch.
Down 36-32 in the final minutes of the first half, Harder nailed a three-pointer, narrowing Peninsula's lead to one point.
Tustison was handed the ball in the last 30 seconds of the half by senior wing Grace Cebula. The senior sank a shot and gave Yelm the 38-36 lead heading into halftime.
"Usually I don't hit threes, but we were on a roll and I had to," said Tustison, who missed out on Monday's game against Lincoln due to a minor injury. "It feels nice to finally get out and play. I was pretty bored on the bench, so it feels good to get back."
Yelm kept their lead throughout the second half, but were threatened by a hot-handed junior guard, Linsey Lovrovich, in the final minutes. She brought back-to-back three-pointers to bring her team within striking distance of Yelm in the final minutes.
After taking a foul in the last 8 seconds, Yelm's Isabella Foxley sank one free throw to give Yelm the four-point lead they'd need to outlast the Seahawks.
"The biggest thing that stands out to me is that they didn't give up," Seahawks Head Coach Michael Schick said of his girls. "We had some mental lapses, but for 32 minutes they played hard. I was proud of that. We shot the ball pretty well tonight, too."
Three players scored all 71 points for Peninsula.
Doss went 5-for-5 on three-pointers and kept Plevyak to 12 points — a difficult task guarding the league's MVP.
"She's worked her tail off too," Schick said. "Her effort and toughness is something the girls feed off of, too."
Even though Plevyak didn't hit her points average, Riches said he believes she played really smart because she redistributed herself into new positions to reinforce her teammates.
"Maddie did the things we needed her to do to be a leader," Riches said. "She scored when we needed her to, she distributed the ball … There'll be nights where things like those happen, then you have to find other ways to be a leader and help the team. And she did — she rebounded the crap out of the ball tonight."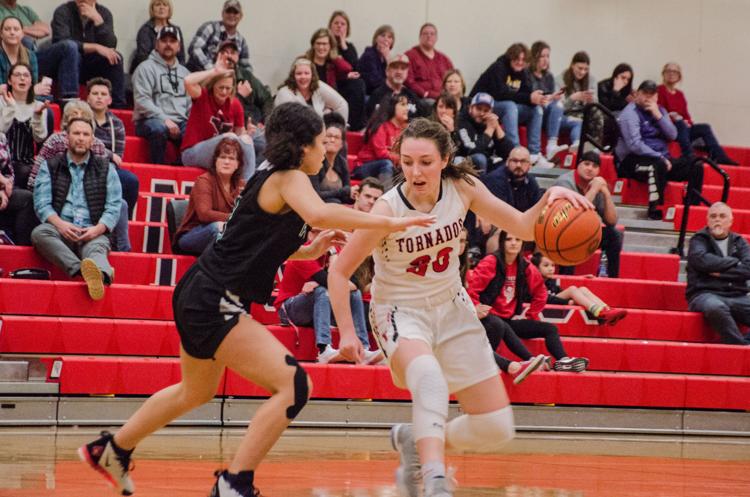 On the Tornados' side, junior wing My'kel Jones had a great night. She contributed 16 points for Yelm and went 4-for-8 on three-pointers.
Going forward, Riches said his biggest concern with his girls is keeping them energized and fighting off the fatigue of having played four games in seven days.
No. 1 Prairie will host the Yelm Tornados this Friday, Feb. 14, at 7 p.m. for the quarterfinals of the district tournament.