Storming. Soaking. Pouring.
That was the scene Tuesday night as a drenched Yelm Tornados girls soccer team hosted the North Thurston Rams for both teams' first South Sound Conference 3A appearance.
But despite an equalizer that led to the teams going into halftime 1-1, both the Tornados and the rain storm ultimately subsided and North Thurston came back late in the second half with two goals to secure the win.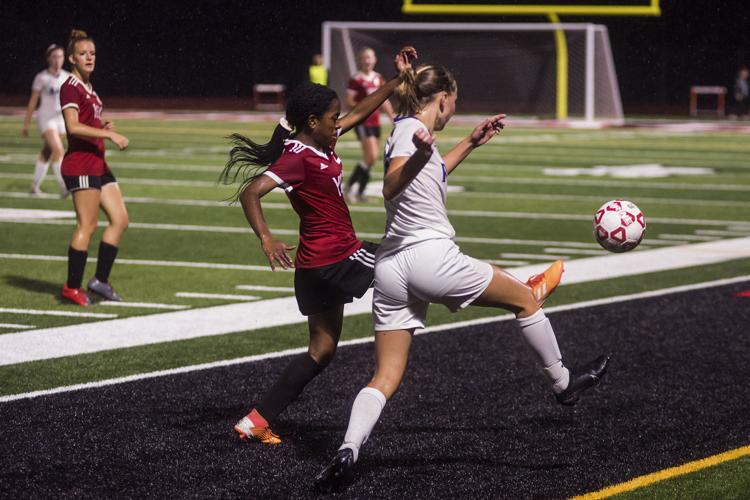 And although the Tornados (1-1-1, overall) fell 3-2 against the Rams (3-0), it wasn't without a tough fight. Junior forward Megan Thomas and sophomore forward Jordyn Rabalais scored goals for Yelm with many of the team's other leaders attempting shots on goal.
Thomas's goal came at the 27th minute after North Thurston took a 1-0 lead. Thomas found the run up center into the goalkeeper's box and was able to secure the first-half equalizer.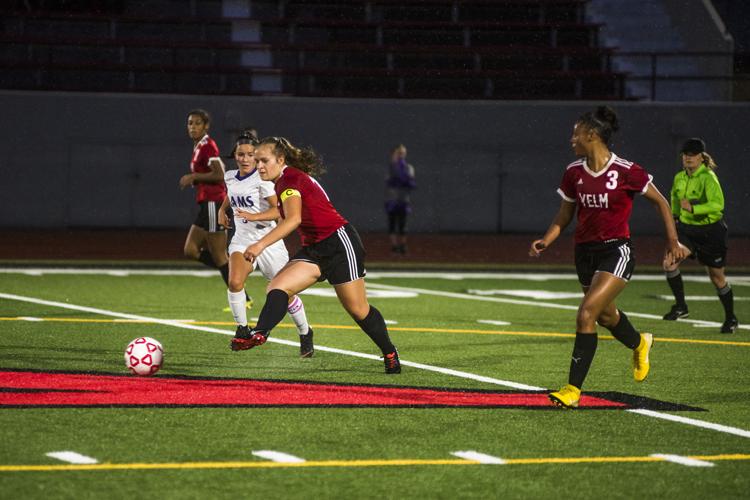 At the 45th minute, senior Yelm forward Imani Tustison, on a run, found Rabalais who, with a chip off her boot, scored Yelm's second goal past the Rams' advancing keeper and brought Yelm a brief lead.
"All those goals came off a dribble," Head Coach Jay Dorhauer said. "We just have to be a little smarter, defensively, but I'm not down on the girls. It was a great game and this is a tough team. I think it's a good signal of what's to come."
Yelm's 2-1 lead in the second half wouldn't last long. Within minutes, North Thurston turned up their firepower, with junior forward Annie Hoffman breaking through Yelm's defense, securing two goals for the Rams and cementing the victory.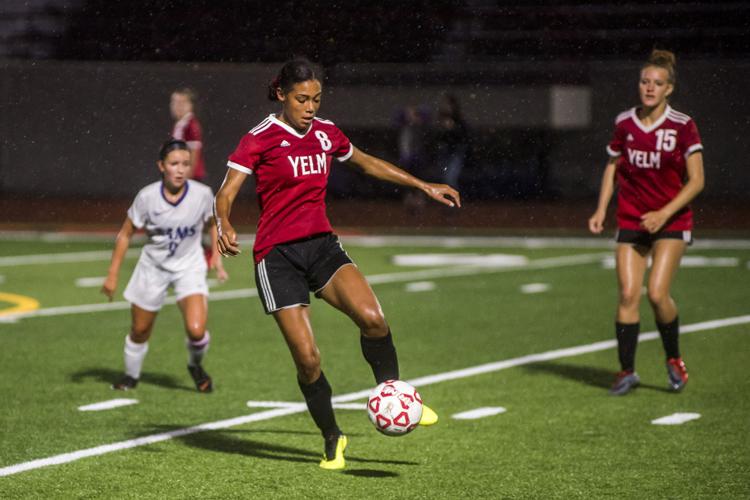 "I expected to win. I think we had the team to win. We put ourselves in a position to win, we just let it get away from us," Dorhauer said.
The Yelm head coach said jamming up the ball in the midfield, and some hesitation by the Tornados to cradle the ball into possession and bring forward a play, were areas in need of improvement.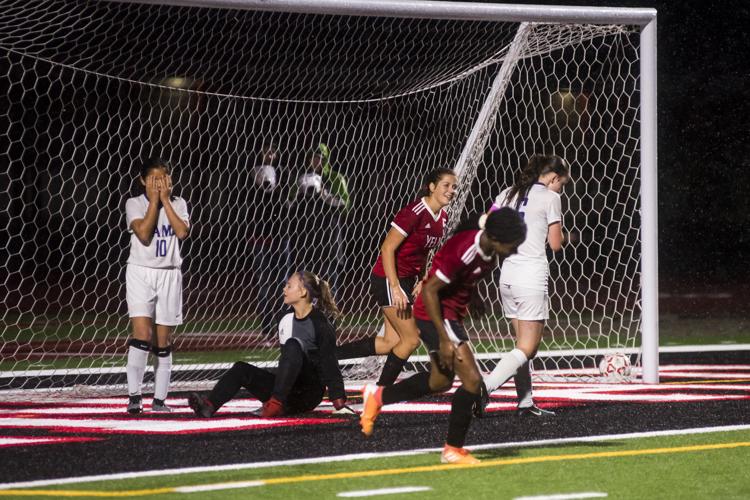 "It's scary to knock the ball around, especially in your own half," Dorhauer said. "You don't want to be the one to make the turnover … They've got to learn to play under pressure and be calm with the ball."
Senior mid forward and team playmaker Imani Tustison, senior midfielder Hayley McInroy and junior attacking mid Chloe Nickerson, fresh off the bench from an injury, also played some promising minutes on the pitch.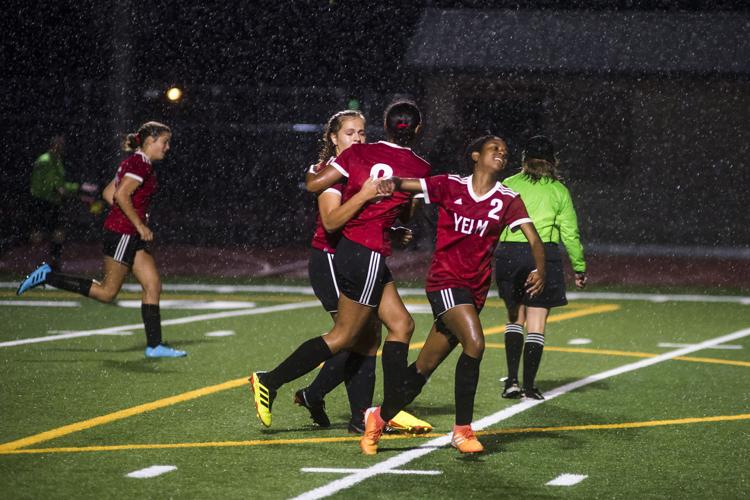 Dorhauer said he was happy to see McInroy step up and create opportunity in the form of shots for Yelm.
"She stepped up and barely put that one over the top … She's playing really smart," he said.
Dorhauer said he also believes Nickerson, who played for no more than 20 minutes against the Rams, will likely contribute heavily from the center-top.
"She's really looking to move the ball, been getting it off her feet. She's a different player this year," he said. "I'm excited to have her back. She'll be a difference maker."