As a gateway city to Mount Rainier, Yelm has offered plenty of travelers a pitstop on the way to the national park, but it has also offered countless people incredible views of the mountain itself as a subject for their art.
One such person, Marcia Keilee, lives atop a tranquil hill at the end of a drive that spirals up to a choral house overlooking acres upon acres of a grass-fed cattle ranch a bit removed from Bald Hills Road.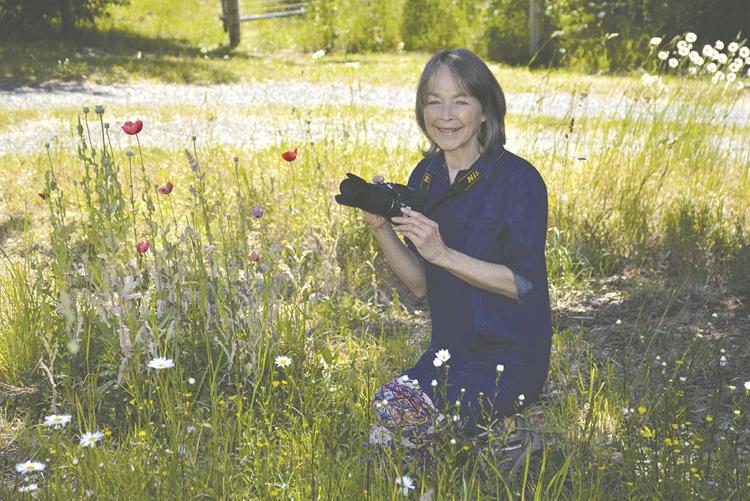 Keilee, an artist and photographer, slumbers in an outdoor sleeping nook each night so she can wake up with the swallows in the sky, thrushes in the woods and maybe, just maybe, catch a glimpse of the clouds receding from Rainier. When the timing is right, Keilee said she climbs a ladder and perches ever so carefully at its top, waiting for the perfect angle, the perfect influx of light to snap one of her signature photos of Mount Rainier.
"The earth constantly gives us free gifts of astonishing beauty," she said. "I love experiencing it, and with a camera I can also share it."
She also isn't afraid of traveling up to the national park itself, snapping pictures and creating art of the volcano's glaciers and other natural beauties. It's a couple of these photographs that Mount Rainier Guest Services has agreed to carry in their gift shops starting this season. The Paradise, Longmire and Information Center gift shops will each carry her work.
As an intuitive artist, Keilee skips over the finer points of how to work the machinery of a camera and uses her trained eye to capture each shot instead, she says.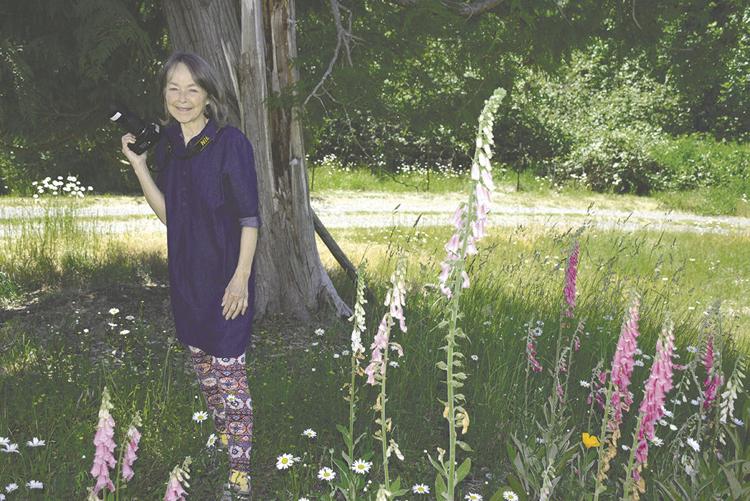 "I'm not mechanical at all, so I never understood how to use cameras, but I understood how to see light, and that was my ticket into getting really great compositions," Keilee said. "Being able to compose with light is what makes every picture exceptional. The light is everything."
Keilee holds a bachelor's degree in art and education and a master's degree in environmental studies from Central Washington University. Like her education, Keilee said she pairs art and natural science in a variety of ways.
In addition, she has engaged in more than photography over the years. She's been known to paint, draw, write, sculpt and she even played music a time or two as a youngster.
"All of the arts expand my creative expression," she said. "Mostly I love to combine those things with nature in some way. Photography is the most consistent, longest practice I have engaged in. I figure my job is to capture a moment of beauty and share it with anyone who wants it."
She and her former husband were living in the middle of nowhere in a trapper cabin on a river in the mountains of Colorado when she received her first camera. Her husband gave it to her to use.
"Of course I had 3,000 million wildflower pictures because I was out with the camera every day," Keilee said. "I had never been to Colorado and had never been to 9,000 feet."
As the times changed, so too did Keilee. She said that halfway though her career as a wedding photographer, she had to switch from film to digital photography.
"It was like making a 90-degree uphill turn with whiplash," she said.
At one point, she had all the photos of a large, important wedding on her computer, and they all vanished. In a panic, she called the only place she could think of — a Costco photo center.
Luckily, there was a nice young man there who knew exactly where the photos had gone, and her career was saved.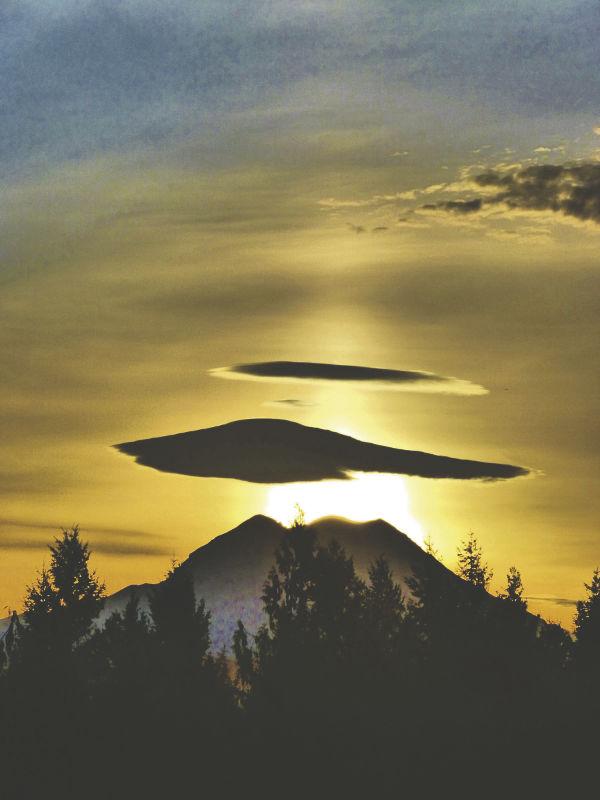 Yet Keilee has used her intuition to fully make the switch between film and digital, and has even become competent at the use of her computer.
While photography has been a constant companion for Keilee, it has also been one of her greatest teachers.
"Photography has taught me how to see beauty," she said. "For me, it's entirely fulfilling. It just makes every small moment so satisfying and meaningful to me. Like when I wake up and I see those clouds coming in over Mount Rainier, it goes timeless for me."
Typically, she ascends her ladder with her big, puffy coat and a polar fleece hat on.
"I'm up there shooting every moment that it changes," Keilee said. "It's such a gift and it's so for free. All you have to do is show up."