For the first time in the history of Yelm Community Schools, a trio of family members are teaching not only in the same school district, but at the same school and in the same grade.  
The family feat is taking place at Lackamas Elementary School, according to Shannon Gubser, a counselor at the school. 
"This year we have done something that may have never been been done in our history of Yelm Community Schools," Gubser said. "The entire first grade team of teachers are mother and daughter."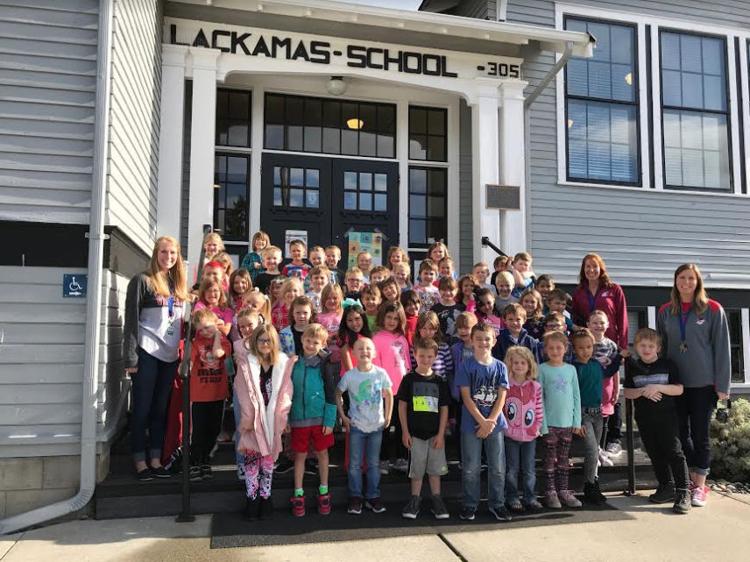 All three of them graduated from Yelm Community Schools and came back to teach. 
Janet Enlow, her oldest daughter Jaedyn Enlow Harlan and her younger daughter Jessilynn Enlow are all teaching at the school.
Janet grew up in Yelm and graduated from Yelm High School in 1983. 
"I love Yelm and I love teaching children," she said. "I enjoy working with the kids. I love their huge curiosity about everything." 
She's teaching first grade this year, but she has taught kindergarten, fifth grade and media. This is her 33rd year teaching. 
"My daughters were also my students," Janet said. "I taught them, with the other children in their classes, library skills, such as using different technologies and how to keyboard."
Oldest daughter Jaedyn is married to Ethan Harlan, and they also live in Yelm. 
"Mom was an inspiration to me," said Jaedyn. "Mom is great with kids!" 
Jaedyn graduated from Yelm High School in 2012 and got a bachelor's degree in elementary education from Western Washington University. She went on to earn her master's degree from Western Governors University. This is her third year teaching. 
Younger sister Jessilynn graduated Yelm High School 2015. Following in her big sister's footsteps, she graduated from Western Washington University with a degree in elementary education and earned her master's degree from Western Governors University. She was a substitute teacher last year. This is her first year as a full-time teacher. 
"I saw mom teaching," Jessilynn said. "She's my role model." 
Janet said she loves working as a team with her daughters. 
"This is one of the best things about teaching: working as a team with my daughters," she said. "I'm extremely lucky I get to see them every day at work. We're comfortable together. We problem solve and plan lessons together … We even carpool to school together!"