The inaugural Yelm Pub Crawl was a resounding success Saturday as more than 100 people traveled from watering hole to watering hole, all for a good cause. 
It was the first event organized by the recently established nonprofit Nisqually Party For a Purpose, with proceeds going to the Justin Norton Scholarship Fund, which is named in honor of the Rainier man who was killed by an improvised explosive device while serving in Iraq in 2006.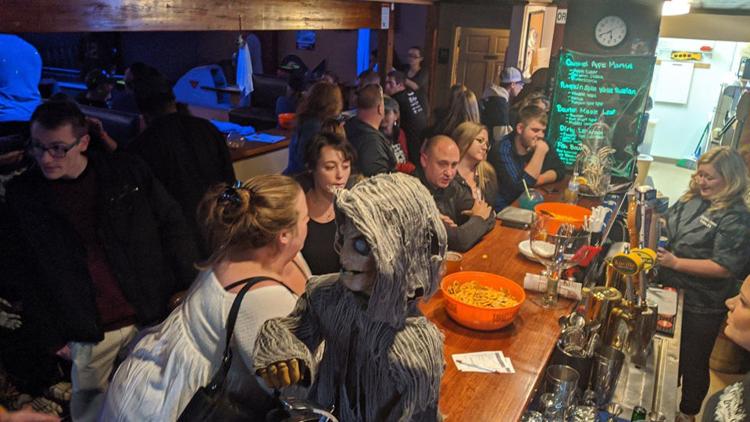 Organizers originally estimated 100 people would take part in the pub crawl, but 143 ended up purchasing tickets. Between those sales and sponsorships by a number of local businesses, Nisqually Party for a Purpose President Scotty Brown estimates more than $6,000 was raised for scholarships. 
"It was a great event … Everyone who attended understood why we were there and what we were doing," Brown said. "They've been a really good resource for the kids in our community who want to go to college."
Brown said the organization likely added participants along the way as they started at about 2 p.m. at the UpTown Lounge and eventually made stops at 507 Taproom and Filling Station, Prairie Lanes, Bob's Bar and Grill, The White Horse Tavern and Quarter Mile Bar & Grill.
Among the highlights of the evening was the use of a record 15 kegs of beer to satisfy the thirst of crawlers at 507 Taproom, where Brown said the business enjoyed its busiest day on record.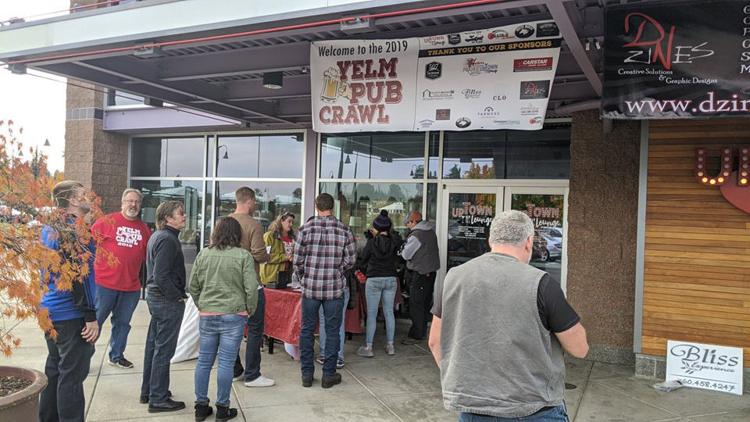 Brown was proud of the fact that there were no issues reported to law enforcement or the city, and that everyone who took part in the event stayed on their best behavior. 
There's no question whether the event will be held again next year, Brown said. He plans to start organizing sooner while appealing to more sponsors. 
He said the nonprofit will also look for new organizations to donate proceeds to in the future. 
"We want to spread the wealth," Brown said. 
As for this year's proceeds, they'll add to a growing legacy of educational assistance provided by the Justin Norton Scholarship, which has helped more than 150 local students with post-high school education funding.