Washington State High School Boys Cutting champion Bodeen Sleeman found success earlier this summer at the National High School Rodeo Association's boys cutting event, clinching a fourth place finish against competition from around the world during the event in Rock Springs, Wyoming. 
This marks the Yelm High School senior's first appearance on the big stage. Even with a title, he's not sweating the details. 
"It's just something you do with your family. I love competing. Then you make a bond with the horses and it's just you and him out there," Sleeman said. "It's addicting."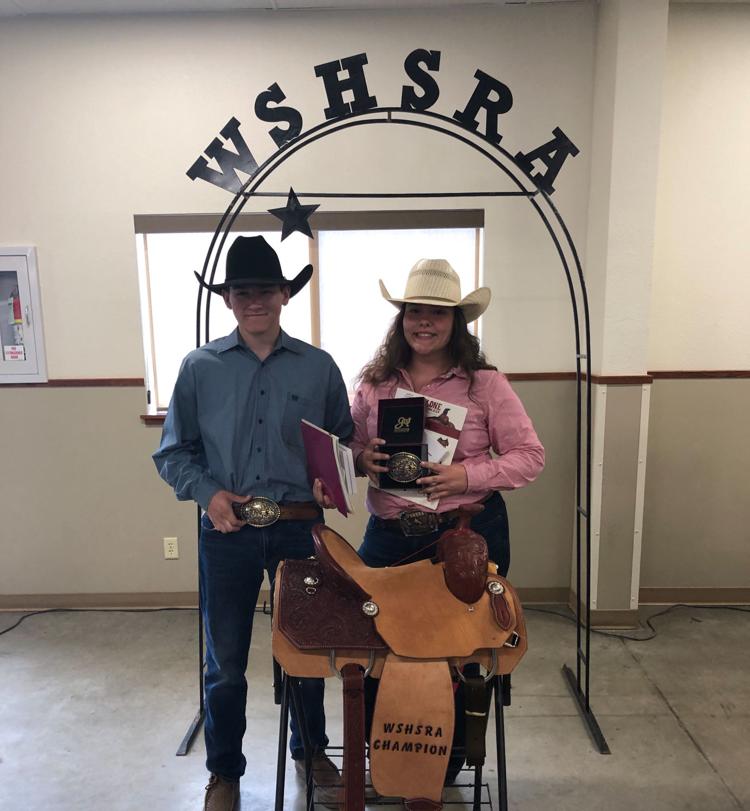 The National High School Rodeo Association is one of the largest high school competitions within the country, and more than 80 competitors from around the world competed for the top spot. 
Sleeman said it was a sobering experience to have a top finish, and he was ecstatic to share the podium with third-place finisher Tice Hiner, of Walla Walla, who Sleeman used to babysit. 
After receiving his accolades and going back to treat 6-year-old Athena's Piccaso, his partner and steed, that's when it hit him. 
"That's when it really hit me that I was fourth in the world," he said. "I was just … Whoa. It's a big deal."
Horse cutting is a modern equestrian sport of divvying up cattle from herds and preventing them from moving back into their aggregate. The competition, Sleeman said, is both mentally and physically draining. 
Sleeman said what drives him to the sport is a desire to be the best and compete to his fullest extent. While his family's name is known regionally for horse cutting, Sleeman said he's set on showing the world that a kid from Washington state can play with the big boys down in Texas. 
"I think the thing that draws me to it is once you build a bond to the horse and once you get out to the arena to start the run, you are one. It's not you and the horse, you are one … You're thinking the same thing," he said. "But you can't expect what happens next in rodeo."
When asked about his family's namesake, Sleeman said he wasn't preoccupied with filling anyone else's shoes.
Back in 2012, his sister, Haylee Sleeman, made headlines for being crowned the Calgary Stampede Youth Champion, becoming the youngest rider to ever win that competition. 
Sleeman said he's taken a great deal of inspiration from his sister and father, but his cousin Josey Howard was the one who motivated him to get into the competitive scene a year ago. 
Sleeman said his favorite part was being featured on Cinche's Top 10 highlights. The Yelmite also took home a customized saddle, too. 
"For the medal, I put dollar signs. That was pretty cool," Sleeman said.  
After high school, Sleeman said he plans on attending Montana State University and hopes to get into roping and bull riding. After that, the plan is to purchase a couple horses and host them on his father's ranch. 
"Mom doesn't like the fact that I wanna ride bulls," Sleeman said. 
"It's redonkulous," she responded.