Stan Strand thumbs through a scrapbook of photos showing flood damage from the 1996 flood on a recent Monday afternoon at Tacoma Power's Nisqually River Project. 
Grainy 5-by-7 photographs chronicle the waist-high water swirling around the floor of the LaGrande Dam powerhouse, which still operates from a natural canyon just a half-mile away from the administrative building. 
Back then, the facility sustained 34 inches of floodwater in the powerhouse, said Strand, hydro project manager of the Nisqually River Project owned by Tacoma Power.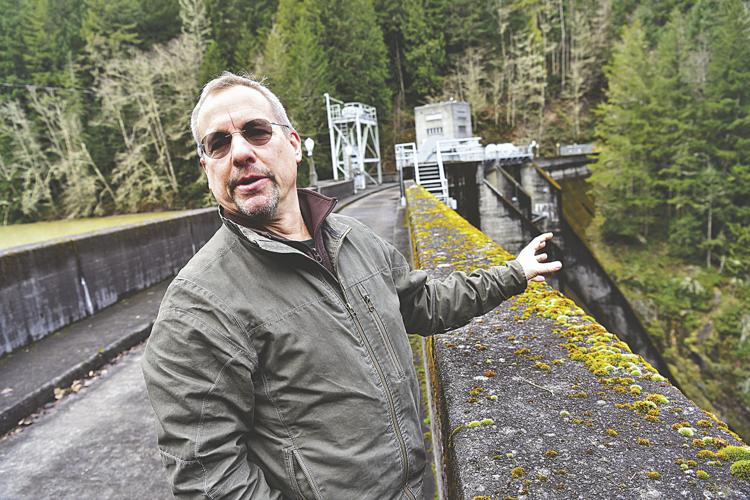 It was unlike anything he had seen in his 29 years of working at the Nisqually hydroelectric dam, and efforts to repair and rewire the facility took nearly 11 months to complete. 
Earlier this month, Tacoma Power was hit with an event much less devastating, yet equally as jaw-dropping for those impacted downriver — a wet January and February contributed to higher-than-average water flows on the upper Nisqually River and on tributaries, which eventually led Tacoma Power to release large amounts of water from its dams. This contributed flooding for residents on the lower Nisqually Delta, prompting calls for answers from Thurston County officials. 
"This is the highest discharge we've had in 20 years," said Todd Lloyd, director of resource operations and trading for the Nisqually River Project. 
This recent flood led to the damage of more than 60 homes on the lower Nisqually River Delta and displaced nearly 1,000 people living around the area as an evacuation advisory lasted three days.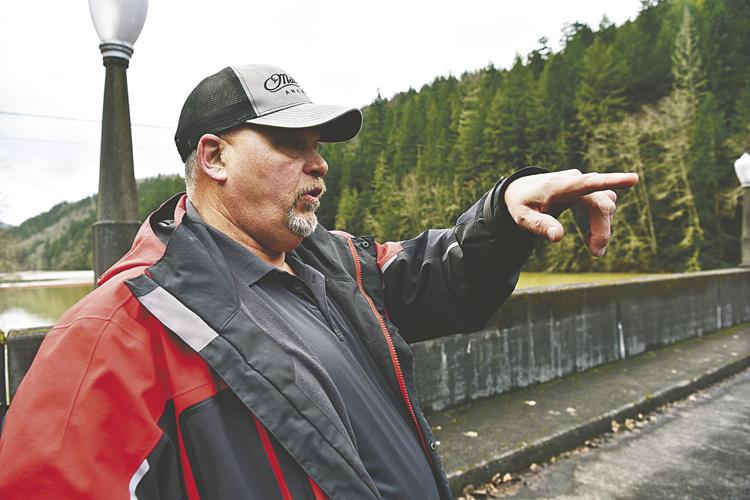 Despite their call to increase flows, Lloyd said their efforts have largely been beneficial toward mitigating the downriver flooding impacts. The higher of the two structures, Alder Dam, was able to restrict waterflow that otherwise might have impacted more residents living downstream.
"During the event, we had decreased water flows by 5,000 cubic feet per second (cfs). We were holding 20,000 cfs coming into Alder and had 15,000 coming out," Lloyd said. "Flooding would have been 5,000 cfs higher if the hydro project wasn't here." 
Residents have since returned to their homes near the Nisqually River.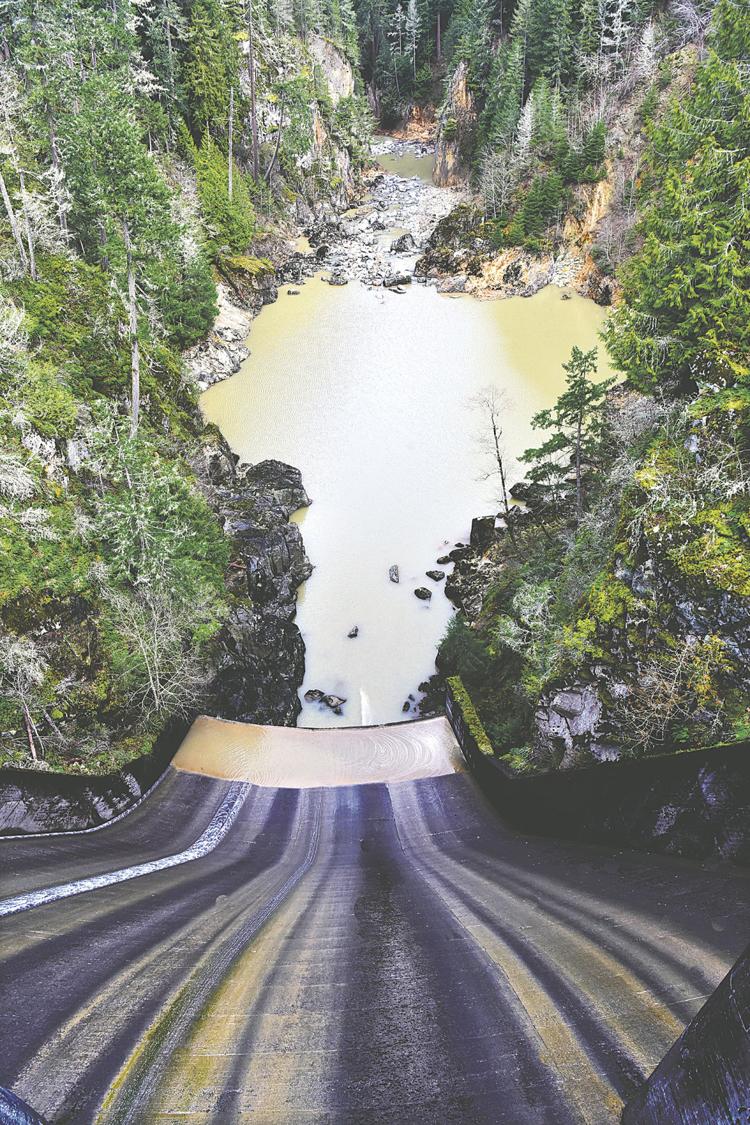 LaGrande and Alder dams are a joint hydroelectric project operated by Tacoma Power several miles upstream from Yelm called the Nisqually River Project.
The LaGrande Dam powerhouse has produced power regularly since 1912, when the project first came online. Upgrades to the facility came in 1945, as well as the addition of Alder Dam which sits a mile and a half upstream from LaGrande, the smaller of the pair.
Alder serves as the hydroproject's main water storage and regulates a majority of the flow downstream, staff told Nisqually Valley News.
LaGrande Dam produces enough electricity to power 25,000 homes. Alder provides electricity to about 16,000 homes.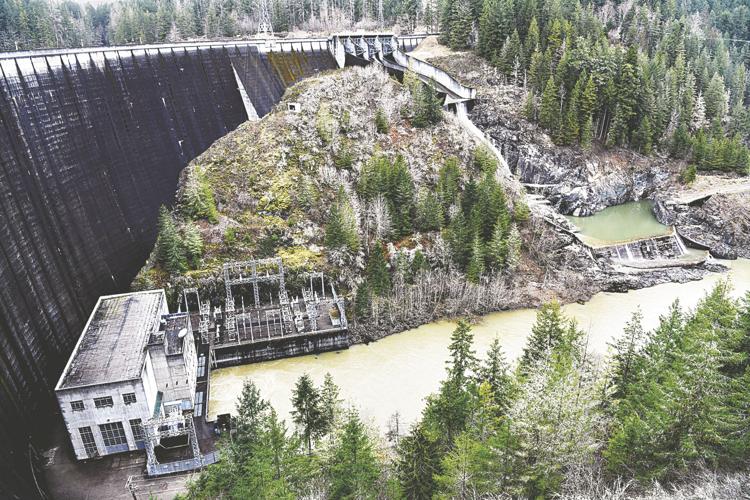 Lloyd leads a team of four resource officers who, among other duties, responds to adverse weather by increasing and lowering waterflow through both dams. 
Last December was the fifth driest on record at Alder Dam, community relations specialist Monika Sundbaum told the Nisqually Valley News from atop the 330-foot structure. So when the weather took a turn for the wetter in January, it was unexpected. 
"We've been running on full generation since the first of the year and we've actually been experiencing some spillage," Lloyd said. 
Much of that rain has built up at the Alder Dam reservoir. Strand and Lloyd say LaGrande Dam usually discharges water at a fairly consistent rate.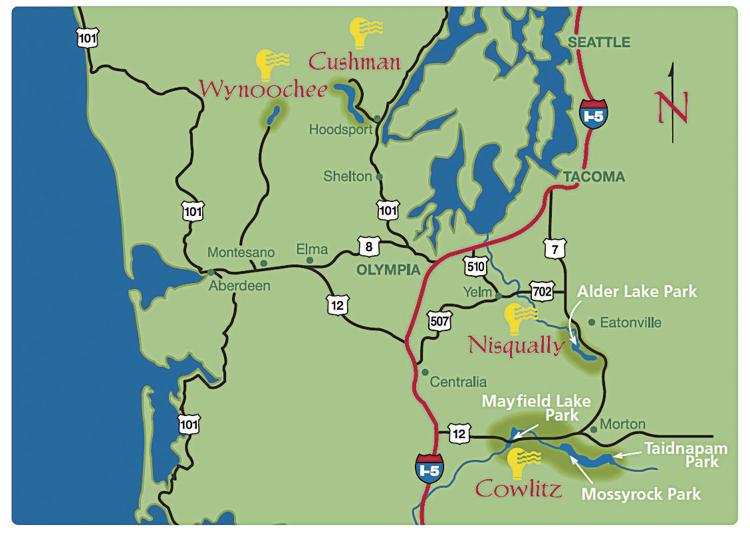 Tacoma Power can maintain flows from the dams for months on end without having to change the rate of water released. That's if the weather stays consistent, Lloyd said. 
Sundbaum said Lloyd and his team work around the clock to make sure water flows are at a safe rate, despite not having enough capacity for flood control.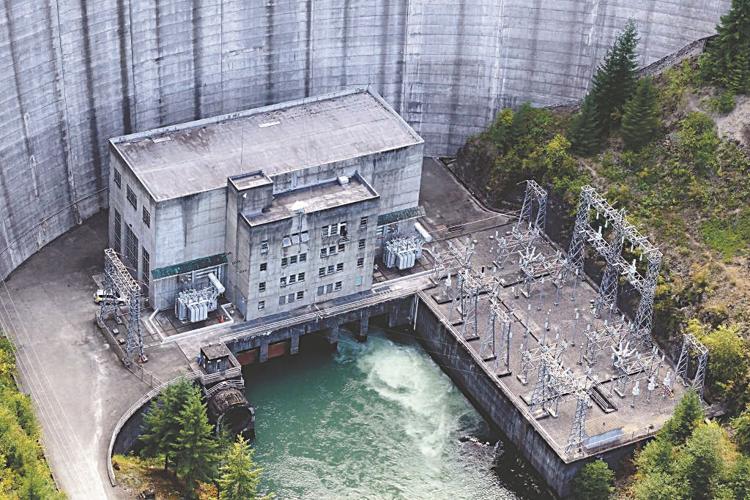 Tacoma Power maintains and operates four hydroelectric projects throughout the southern Puget Sound area, Sundbaum said. Only two of them have flood control capacity. 
None of the reservoirs on the Nisqually River Project are large enough to account for such a system. 
Lloyd said their Cowlitz River Project also experienced flooding upriver in rural Lewis County. At the height of flooding this February, 58,000 cfs was coming into the system. The project was able to withhold a large volume of water and turned around to discharge a mere 22,000 cfs. 
On the Nisqually, Strand and Lloyd say many of the river's other tributaries downstream, including the Mashel River and Ohop Creek, may have played a role in contributing to the intense rise on the delta.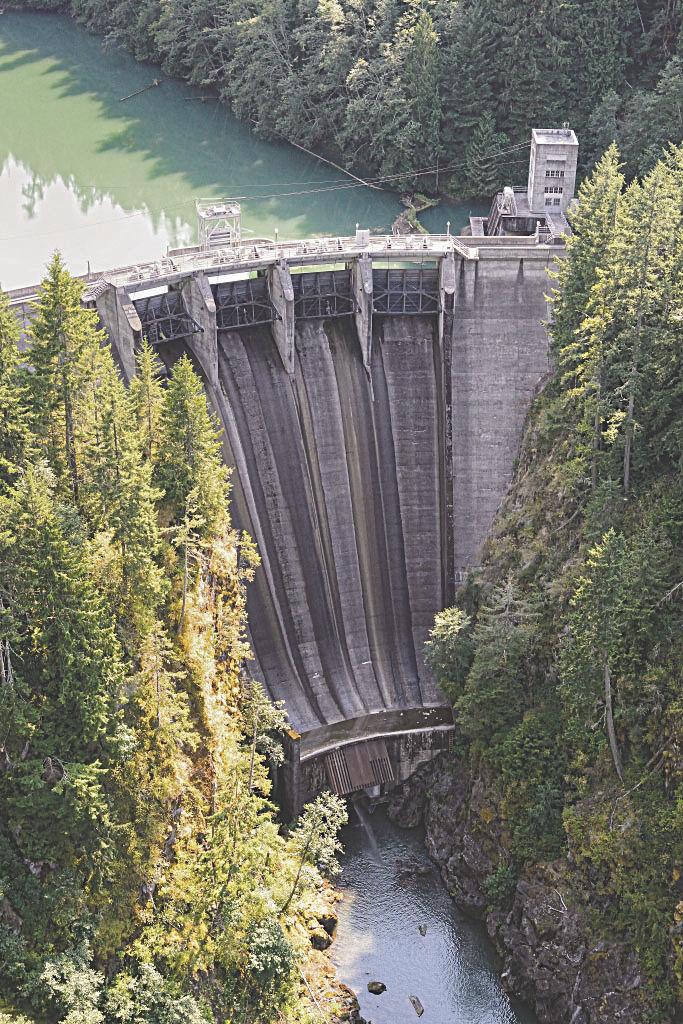 Tacoma Power's role in increasing water flow has received some skepticism from elected officials, most notably from the Thurston Board of County Commissioners. 
During an agenda-setting meeting earlier this month, Commissioners Gary Edwards and John Hutchings voiced concern for those on the delta and said they were eager to find a solution to see that downriver flooding doesn't occur again on the Nisqually. 
Edwards asked at the meeting if it was possible that they could have released water earlier. 
Sundbaum told the Nisqually Valley News that Tacoma Power and the staff are always attempting to stay on top of changing weather conditions and collaborate with local authorities in case flooding scenarios do happen. 
"Operation on hydro plants, it's always a balancing act," Lloyd said. "We do what we can to reduce flooding downstream."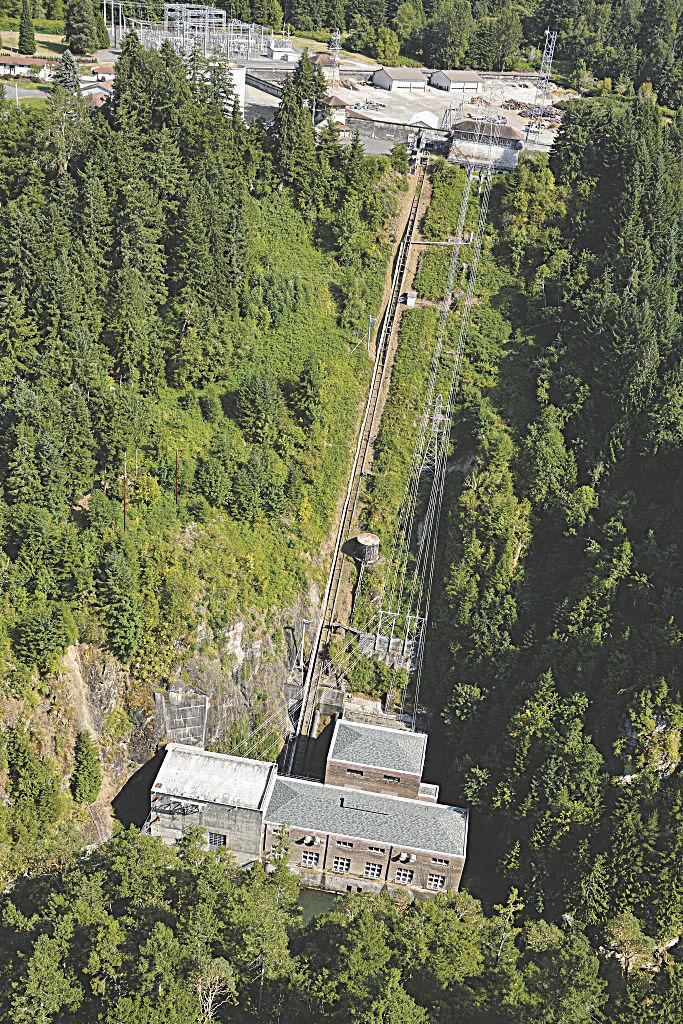 The Nisqually River was just one of many rivers throughout the Puget Sound that were hit hard during flooding in early February, leading to multiple road closures and a small number of regional evacuations. 
Sundbaum said Tacoma Power plans on including information on operations and data on water rates during the flood to the Federal Energy Regulatory Commission in its annual report. A separate report on the flood is not expected at this time.