Crowds gathered as Rainier Arts Commission Chairman Dennis McVey welcomed visitors to the grand opening of a new community art gallery Saturday night.
"I'm just excited we got this opened in conjunction with the city and the school district," McVey said. "This will provide an art venue to the community, and now we have several options for classes as well as poetry readings or even plays or music recitals."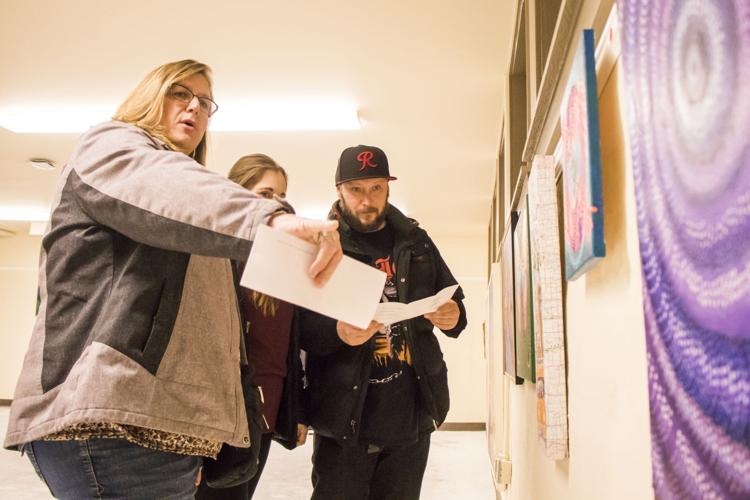 Local artists were able to display and sell their art during the event. Within the first hour of opening, the gallery even had its first sale.
"I think it's really exciting to have an art event to bring people together, especially in some of these small outlier towns outside of Olympia," said artist John Brooks. "It's nice to have some recognition for the artists and local people here to showcase their talents, and it's a great way to meet the community and people."
Various photos and paintings hung from building walls, and sculptures dotted the floors in the basement of the Rainier School District office for the event.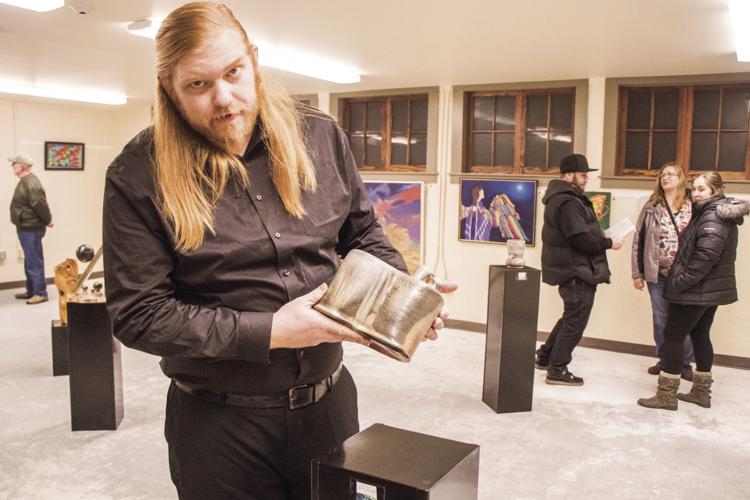 "We want to do some more classes, and we're hoping to keep getting new art as we sell some so we can bring more in," McVey said. "If somebody has some art that they are interested in, they should call Rainier City Hall and ask for information on the Arts Commission."
The new art gallery is located in the basement of the Rainier School District office.