"Design, creativity, craftsmanship."
That's the motto for local contractor collective Build It Boys Construction, a South Sound business that specializes in decks, siding, fencing and remodels.
The three-man strong business, based out of two offices in Yelm and Chehalis, has operated in various capacities for more than 20 years and just recently added a third generation into the family-owned business. 
"I see other kids like him that don't know how to swing a hammer," business owner John McEntyre, 46, of Onalaska, said of his son Bryce McEntyre.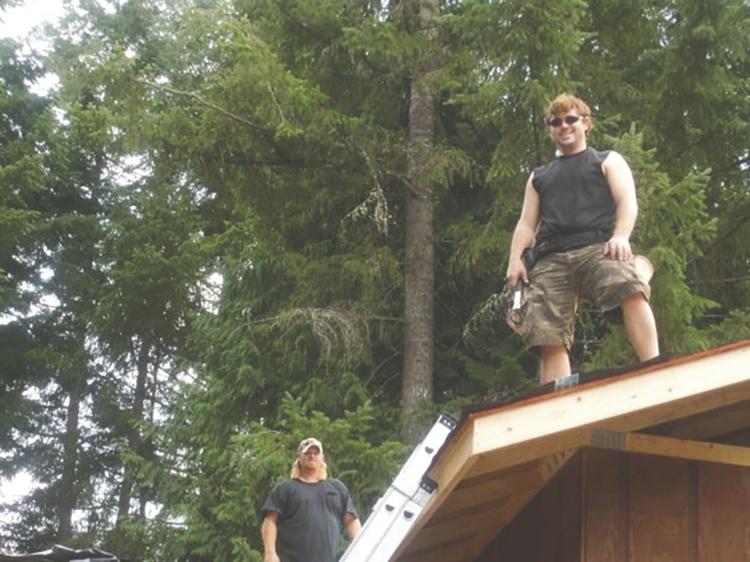 The 20-year-old recently joined his father and his father's business partner, 43-year-old Robert Darden, of Yelm. Together, the trio is looking to tackle almost any project — big or small — that comes their way. 
Each of the three men also play different roles in the company. John McEntrye is the "salesman" of the group. During an interview at the office of the Nisqually Valley News, John McEntyre spoke fast and enthusiastically about the industry of carpentry and about the company's history. 
Darden speaks less but has a big impact. He leads many of Build It Boys' projects and is the defacto brains behind the design-build phases.
Bryce McEntyre has played a crucial role in expanding the company into social media, his father said. 
They're looking to publish a podcast about the work they do.  
Build It Boys Construction started out as a little more than a passion project back in the mid-1980s by John McEntyre's stepdad, Marvin "Luke" Lucas. He raised him and Darden, his longtime friend, like his own, John McEntyre said. 
McEntyre's stepfather started out renovating mobile homes, then got into other jobs. He could weld, frame and do just about anything. 
"He was literally a renaissance man with his hands," John McEntyre recalled. "It had to be built perfectly … Neither of us could really work with the guy." 
John McEntyre said his family kicked around the idea of getting more organized to grow his step father's hustle into a full-fledged business.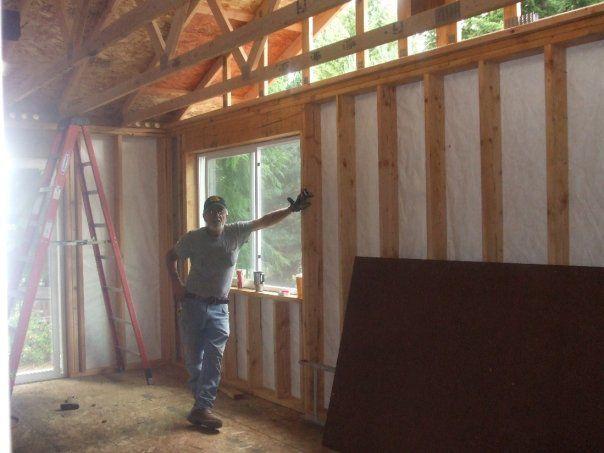 Lucas eventually settled on Build It Boys and held up his high standards until he passed away from cancer in July 2014. He served in the United States Marine Corps. 
"Even up to that point, he was like, 'This is how it's going to be,'" John McEntyre said of the work. "Months before he passed away, he had me buy him a treadmill. He's like, 'I'm going to run this thing out. I'm going to run the cancer out of me.' He really just thought he was going to do this." 
After Lucas died, John McEntyre and Darden began talking about purchasing the company's UBI, or state-operated unified business identifier. John was capping off 20 years in sales and was preparing to retire.
He soon found out his skills in sales could transfer to a new industry. 
"I started walking around here," John McEntyre said. "I started handing out flyers and the business sort of took off." 
John McEntyre said that face-to-face approach and focus on the customers' needs has helped Darden and himself take their business to the next level. 
"It's been small, and we've wanted to keep it small. The bigger it can get, the more complicated it can be," he said. 
He said Build It Boys' prices are a bit higher than the market average, but that's because they work to get it right the first time and invest in high-quality materials. 
Their work has also gained recognition. In 2015, Build It Boys won an award for a kitchen design they based off a Pinterest creation. Throughout the growth and reduction of their workforce, mostly due to contracted temporary work, John McEntyre said they'll always be a family-first operation. 
John McEntyre said their work is focused around about 50 square miles surrounding Yelm. 
"It is cool to have three generations ... We've been through some tough crap on both sides, but we're still here because we're brothers," Darden said. 
For more information on Build It Boys Construction, visit its Facebook page. The Yelm address is 18324 Cook Road SE Unit No. 7. Call 360-259-0450 for more details.