John Parken, the trial lawyer, died in 1995.
Three years later, a new John Parken was born — and along with him the noble purpose in life he'd been seeking.
Twenty-two years after that, the now accomplished Parken was chosen the 2019 Bald Hills Fire Department Volunteer of the Year.
John Parken needed a change.
He'd been a trial lawyer for nearly 20 years in Salt Lake City and by 1995 was burned out.
The then 42-year-old decided to retire early and move to Sugarloaf Key, Florida, where he figured his laid back lifestyle would jive quite nicely.
"My plan was to sit under a coconut tree and write the great American novel," said Parken, who has an undergraduate degree from Colorado College in Colorado Springs and a law degree from the University of Utah. "I succeeded in sitting under the coconut tree, but the novel never happened."
So hoping for some sort of inspiration, he crawled back under the coconut tree and thought, "Hmmm, what should I do …?"
Then one day — after stopping by to chat with an eager Navy first lieutenant at the Sugarloaf Key Volunteer Fire Department during its "white elephant" merchandise sale — Parken devised the perfect antidote to his aimless life: he'd volunteer at the fire department, too.
And so for the next two years he spent his days supporting the department's firefighters wherever and whenever he was needed.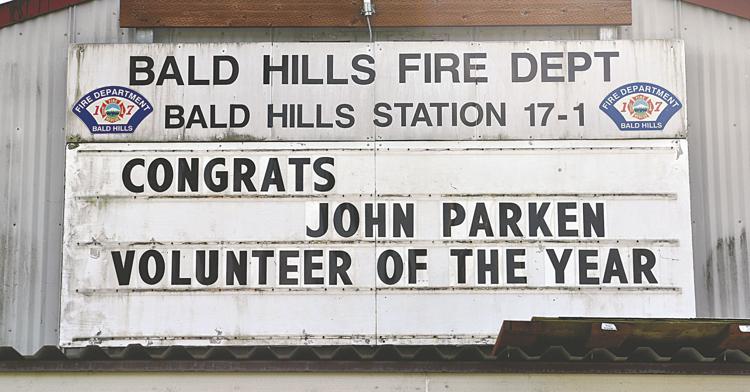 "I was basically a go-fer," he recalled matter-of-factly.
But that didn't last long. After a couple of years, the fire department's chief urged Parken to begin training to become an emergency medical technician (EMT) — a request he initially refused.
"You don't understand," Parken told the chief. "I get sick at the sight of blood and puke when I hear someone else being sick."
But Parken eventually accepted the Sugarloaf fire chief's advice and trained to become an EMT. Upon completing EMT training and vanquishing his sickly queasiness in the process, Parken joined 14 other technicians in the lower Florida Keys. With his EMT success under his belt, he eventually trained to become a paramedic — subsequently joining Key West Rescue while continuing to volunteer at Sugarloaf.
Parken would stay at Sugarloaf for nine years before moving to Washington County, Utah, where he worked for four years as a paramedic. From there, the intrepid first responder moved to Jacksonville, Florida, and worked as a full-time paramedic for a private ambulance service in Columbia County, about 90 minutes away.
And finally — after enduring Jacksonville's heat and humidity for four years — Parken chose the south Puget Sound as his next — and perhaps, final — destination. That was in 2018.
"I was looking for a place where shoveling snow in the winter was unusual, but the summers were cool enough to make outdoor activities attractive," he said.
After finding just the right property in Thurston County, Parken was delighted to realize how close he would be to the Bald Hills Fire Department and that an almost-all-volunteer crew staffed it.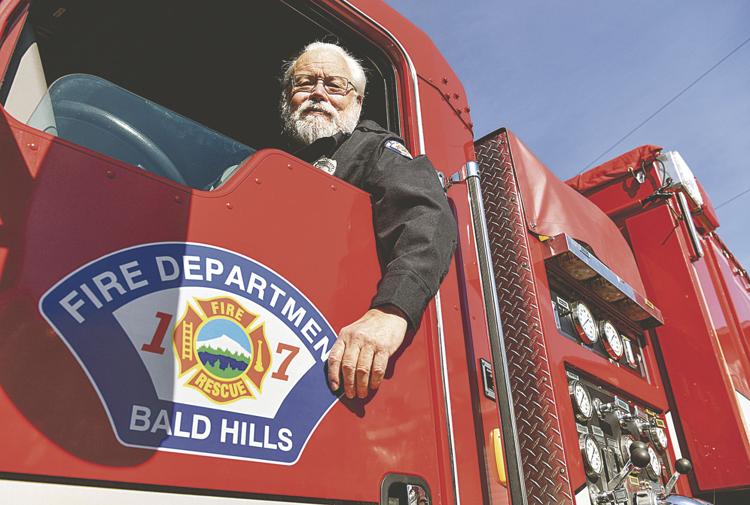 "Serendipity at the very least!" Parken wrote in an email recalling his surprise.
His satisfaction with the department has only grown since he first began volunteering in October 2018, alongside about 40 other colleagues. The department — situated in Thurston County Fire Protection District 17 — responds mostly to medical calls, though fires and other types of service requests periodically crop up.
"Everybody here is very diverse in about as many ways as you can imagine," said Parken, who is on call from 24 to 40 hours a month. "And everyone brings something to the table, and the fire department's leadership encourages this and thrives on it. And that makes this a magical, professional place for me to be."
Magical might also be the term Parken's colleagues use to describe their newly crowned volunteer of the year — an honor, incidentally, Parken never dreamed he'd receive. As far as anybody at the BHFD can recall, the department has awarded annual volunteer of the year awards since 1988.
"I had absolutely no hope that I would win the award," Parken said, recalling the tears suddenly filling his eyes as he heard his name announced at the fire department's annual banquet Feb. 4. "The award really reflects more upon the support I've received here than it does upon me. It's even more special because this is such a professional place."
It's well deserved, said Parken's colleague Bill Owen, who has been with the BHFD for 30 years.
"John is the poster child of the kind of people we want to think of ourselves as," said the 69 year old. "It's a beautiful thing about John that he likes to help people and he has such a positive attitude. I've never seen him not be calm at the scene of a fire or medical call."
That ability to stay calm isn't necessarily ingrained in all first responders, but may take time and experience to develop.
"You do get better at believing you can best help patients by being removed from them a little bit," Parken said. "We often have to do things — such as placing splints on broken limbs — that briefly increase patients' distress and pain to get them on the way to the hospital. You have to be willing to do what has to be done."
Parken's boss — Deputy Fire Chief Steven Slater — has repeatedly witnessed these qualities in his veteran EMT's on-the-scene behavior.
"John has endeared himself to us for his ability to get along and work well with others," Slater said. "When he got here, he stuck out because of his overall experience. It's comforting to talk to him at scenes and know he can deal with the more difficult situations. I always appreciate his input."
And Parken is not afraid to give it.
"I tend to be the squeaky wheel here, but I'm seen as a team player who has experience and sees if things need to improve," he explained. "If I were somewhere else, though, I could be seen as a troublemaker. These people here are professional enough to understand that suggestions are not criticisms."
His colleagues will mostly likely continue to receive Parken's input for some time to come, though at his age he's realistic about his potential longevity.
"I would love to continue this work, though as I get older I will reach a point where I'll become more a part of the problem than one who is able to solve it," he said.
By that point — and it could be well in the future — a coconut tree and the great American novel may beckon Parken once more.