Veterans, Boy Scouts of America troops, members of the Roy City Council, local church leaders and citizens on Monday attended a small Veterans Day ceremony at the Roy Cemetery to honor those who have served in the United States armed forces. 
Short speeches were given by Mayor Anthony McDaniel and church leaders at New Beginnings Church of Roy. Local BSA troops 1932 and 11 and Adventure Crew 643 helped with the ceremony.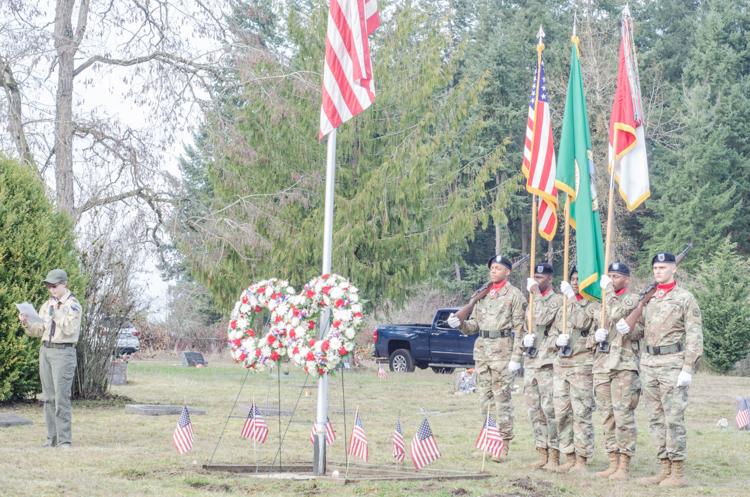 Colorful wreaths decked with red, white and blue were dedicated by local Gold Star parents and on behalf of Sgt. Steven Foster, who died in 2017. 
The city of Roy also placed about 200 flags on the graves of veterans, McDaniel said. Service of the veterans buried at the cemetery goes back to the mid-to-late 1800s.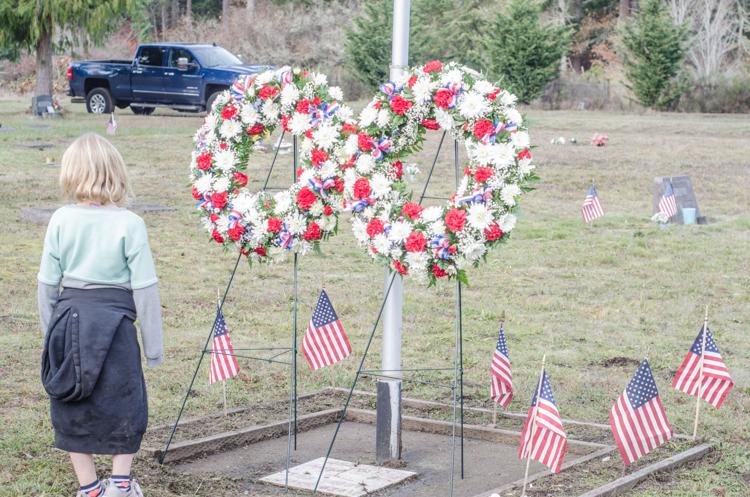 Ashley Milway, with troop 1932, recited a poem titled "Old Glory" in front of the crowd of nearly 40 people.