As part of Yelm High School's "Professional by Pathways" events, high schoolers last week got the chance to get up close and hands-on with some of the virtual reality technology that the United States Army has on its Mobile Usability Lab Experience bus. 
Dozens of students filed in and out of the bus, which was outfitted with an augmented reality sand table, multiple virtual reality consoles, an $80,000 parachute simulator and an impaired and distracted driving simulator. The bus was on campus Tuesday and Thursday last week, and may return at a later date.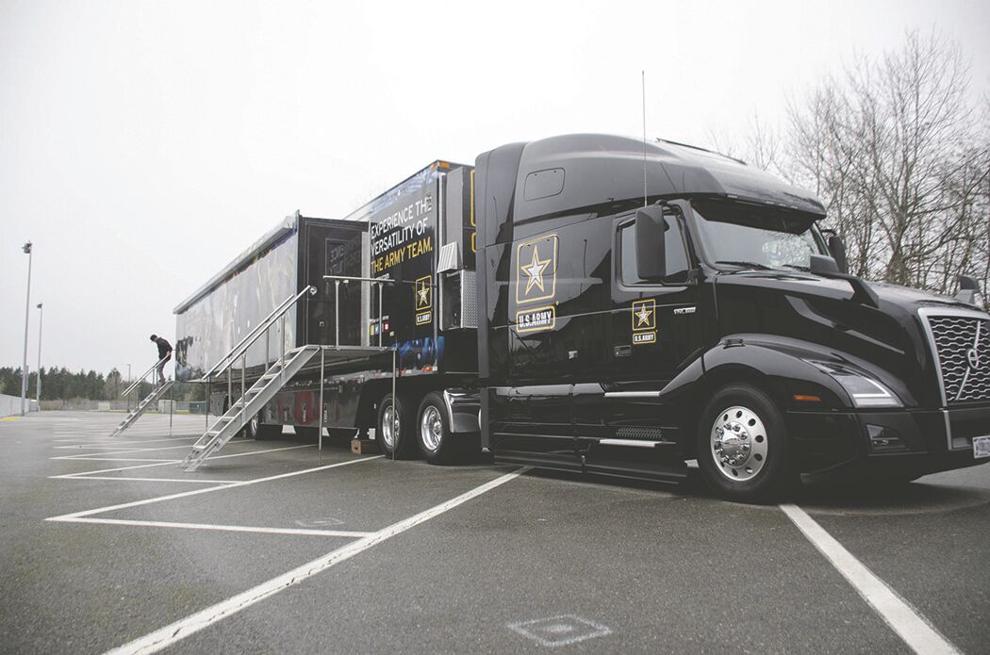 Sgt. First Class James Pelech, a mobile exhibitor out of Fort Knox, Kentucky, said they take the bus — one of a dozen — out to high schools, fairs and other events to give the public a safe and first-hand example of what they do in the military. 
"It's not just, 'hey, let me get a number, let me get boots on the ground and a person in the Army.' It's, 'how can we help the community?' And a lot of us are actually ingrained in the community," said Sgt. Jordy McGuire, a local recruiter who is based in Lacey. 
Pelech said they're hoping students walk through the bus and walk out with a different perspective of what they do in the Army while showing how sophisticated the technology is that they use. The recruiters also work to disprove any myths about the military the public might have.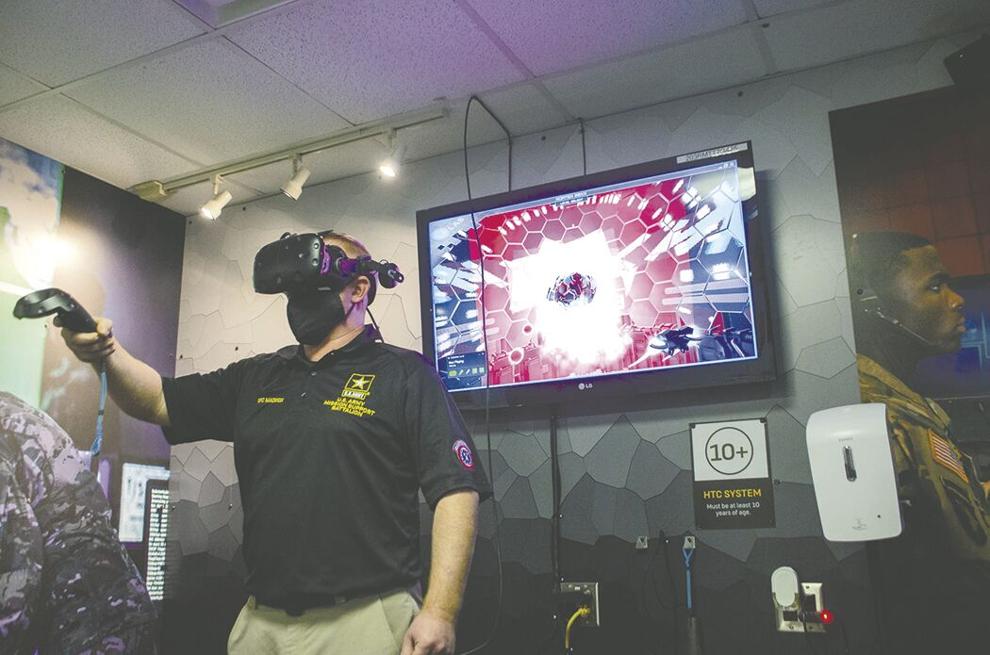 The technology can also be used for training before military members go out on a "live fire" situation. The virtual reality systems also help to test students' reflexes. 
A history of the U.S. Army is printed on one side of the bus as visitors walk in. The recruiters also showed off a remote-controlled rover robot.