This weekend, at least a dozen folks from Rainier banded together to clear brush and grass from around the Yelm-Tenino Trail, known in Rainier as the TRY Trail.
"We are just cleaning up the trail here," said recent Rainier High School graduate Joseph Ellis. "We're sort of weed-wacking and trimming up some branches. And then there's some Scotch broom over there that we are going to trim down and make it look pretty."
Ellis said the idea is to make the community a better place by making it look nicer for those who wish to visit.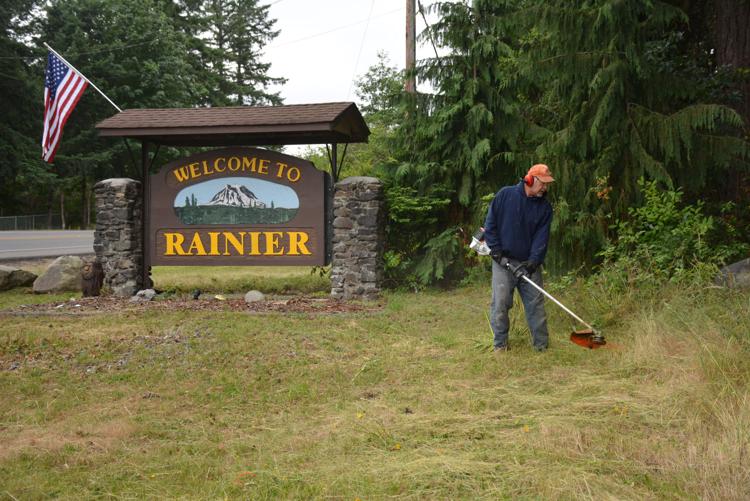 George Johnson, a member of the Rainier City Council, organized the event through the community betterment group, We Love Rainier WA. He said the project is just getting started.
"What we are doing here today is what we did two weeks ago, and we will continue to do it every two weeks," Johnson said. "We are just trying to clear the open area in our community so it really can have a lot of eye-appeal."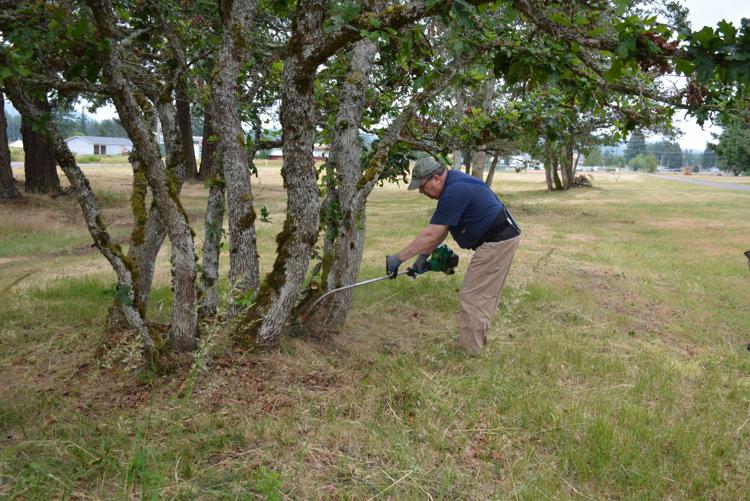 The group is already making a difference, he said.
Group members have trimmed up 6 feet on several trees, giving the city staff the ability to mow underneath. Also, for better access to mowing, the group has cleared brush and grass from around phone poles.
"Different people from the community are stepping up every other week to do this," Johnson said. "I'm proud of them. The mayor is here with us this week. Pride is coming back into the community. We're Rainier and we are all proud of it."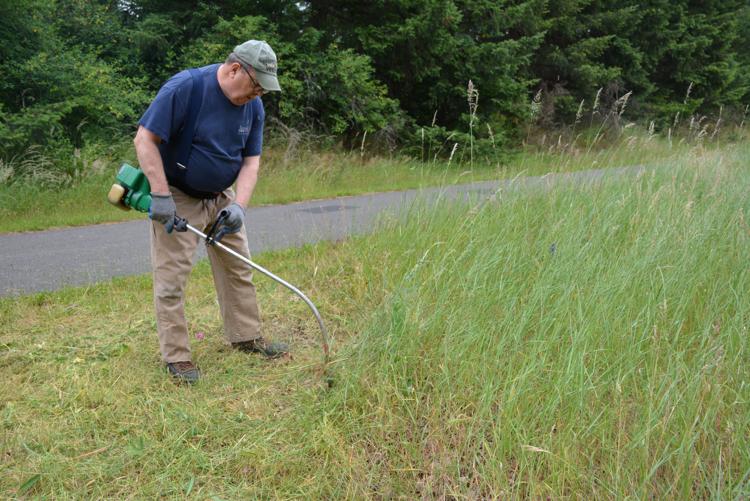 Mayor Robert Shaw said he likes being able to help the community and is glad he was out with so many like-minded individuals.
"We've got this great We Love Rainier group and it's all about trying to make our community better, a great place to live, a great place that people will want to move to and bring their kids to school," Shaw said. "We've got a great school system. It's just a great way to help out and give back. It's a great morning activity."