"Calendar Girls" — based on a stage play by British dramatist Tim Firth — is a hilarious and simultaneously poignant romp set in the small English village of Knapeley.
It's based on the true story of eleven Yorkshire women of the Women's Institute who posed nude to produce a calendar to raise money for Leukemia research. The story inspired the 2003 film starring Helen Mirren and Julie Walters.
The cast of a local run of the play produced by Standing Room Only Theater features women and men from Yelm and the surrounding community. They are: Rae Simpson as Chris, Kelley Birdeau as Annie, Toni Montez as Cora, Anne Schuchmann and Molly Carmody as Jessie, Rebekah Bonnett as Celia, Michelle Gipson as Ruth, Dawn Wadsworth as Marie, Valerie Cawley as Lady Cravenshire, Karie Fountain as Brenda/Elaine, Ed Thorpe as John, Joel Derefield as Rod, Matthew Tolar as Lawrence and Steve Harshfield as Liam.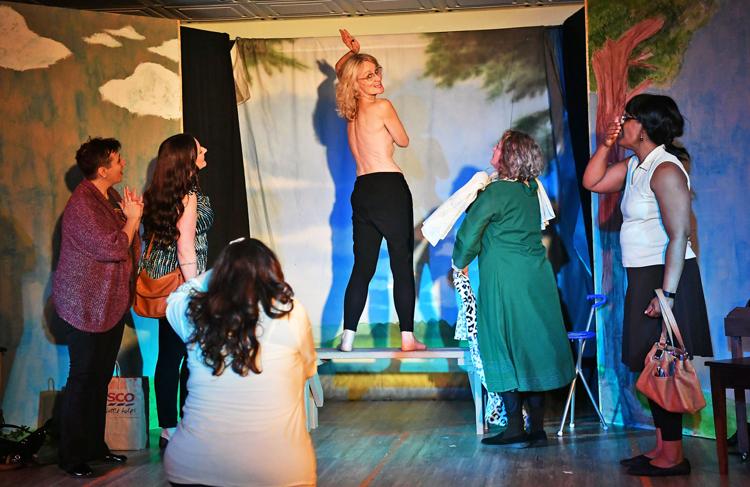 The play is directed by Dawn Emilia Young, who notes that many of the cast members have either had cancer themselves or have coped with it through family or friends. She believes the play authentically portrays the struggle people face when confronting the disease.
"The play has been written honestly, and is accessible to the audience," Young said. "It conveys the whirlwind and rollercoaster of human emotions as friends and family confront disease and death."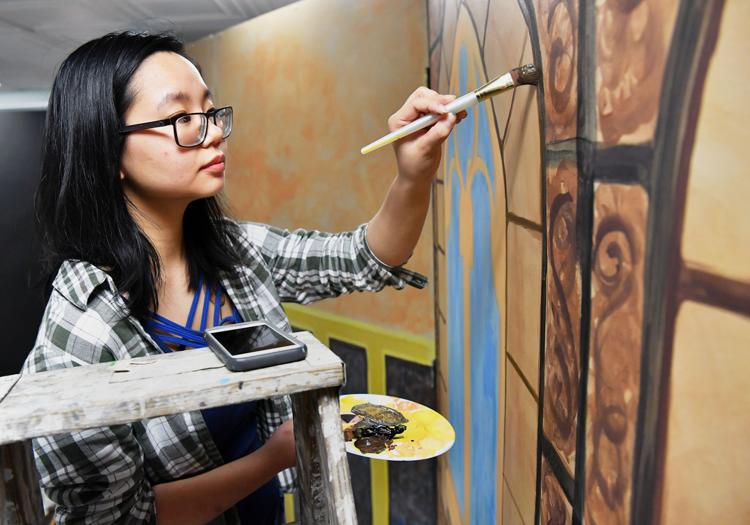 Ed Thorpe, the actor who plays John Clarke, a cancer victim around whom the play's plot revolves, believes "Calendar Girls" showcases universal themes: family, relationships, community and death.
"'Calendar Girls' does a wonderful job of telling the story of how one man's death could touch the lives of his family, friends, community and people around the world," Thorpe wrote in an email. "His passing was the impetus for people to expand their horizons, make connections, reenvision themselves and focus on others."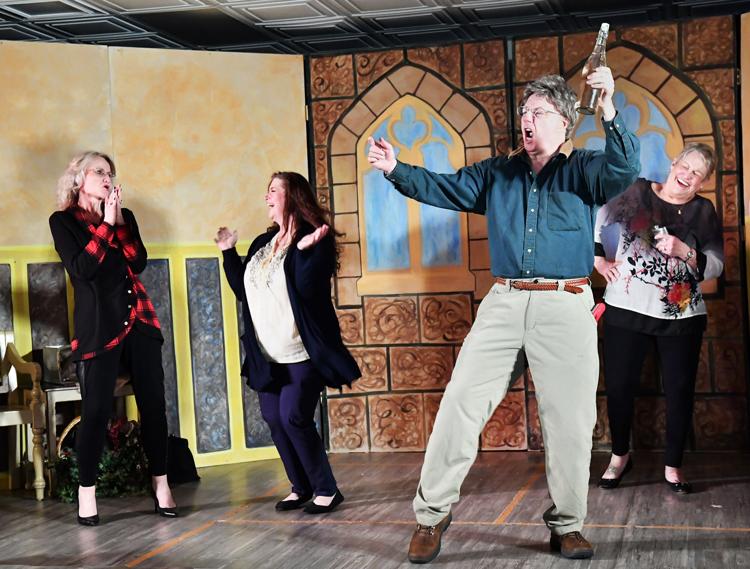 Rae Simpson, a cancer survivor who plays Chris, said she broke down in tears when she auditioned for the play because her pain is "still so raw even though I've been in remission for almost 10 years."
"This is a story about how cancer brought a community together, how a unique group of women fought against all odds to make a difference," Simpson wrote in an email. "It is a beautiful story that will make you laugh and cry as you connect with each character in some special way. The story reminds all of us to never give up, to fight for what you believe in, and know that even the smallest things can have the biggest impact."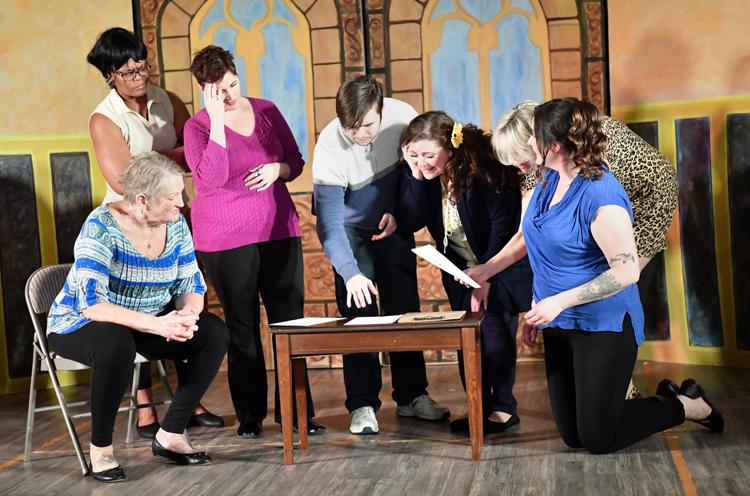 The play will be presented in the new Pop Up Black Box Theater in the upstairs facility of Wellspring Wellness Center, 9144 Burnett Road SE in Yelm.
Performances run from March 6 through March 29. 
Shows start at 7:30 p.m. on Fridays and Saturdays and 7 p.m. on Sundays.
General admission tickets are $20, senior/military tickets $17.50, and student tickets $15. Group rates of 10 or more are also available.