Dozens of people gathered around the showroom floor of Northwest Chevrolet on Wednesday evening donning pins displaying the slogan "Yes Yelm Schools" to help Citizens for Support of Yelm Schools kick off its campaign to pass a replacement levy on the ballot for February's special election.  
Attendees bought raffle tickets for prizes, ate snacks, participated in trivia and picked up yard signs and pins to show their support for funds the district says are crucial to student learning.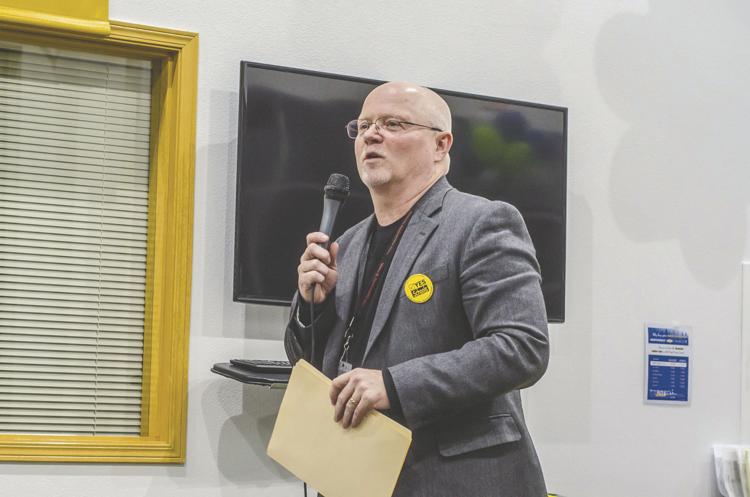 Tracie Choate, chair of Citizens for Support of Yelm Schools and leader of the campaign, said the community has been very supportive of the district's efforts to pass funds for student learning. 
The purpose of the event, Choate said, was to rally supporters and get them signed up to spread the word. 
"It's really to just get everyone here. All we ask is to get people doorbelling, phone banking and a couple days of sign waving," Choate said. "Our message is to get people out to vote." 
Voter turnout for special elections is often lower when compared to other elections, so Choate said it's going to be important to get the message out to people living in the 198 square miles that make up the district. 
The replacement levy is on the Feb. 11 ballot. If passed, the funds will help cover costs of  programs such as athletics, special education and extracurricular activities. 
All of Thurston County's eight school districts are seeking to pass operational levies.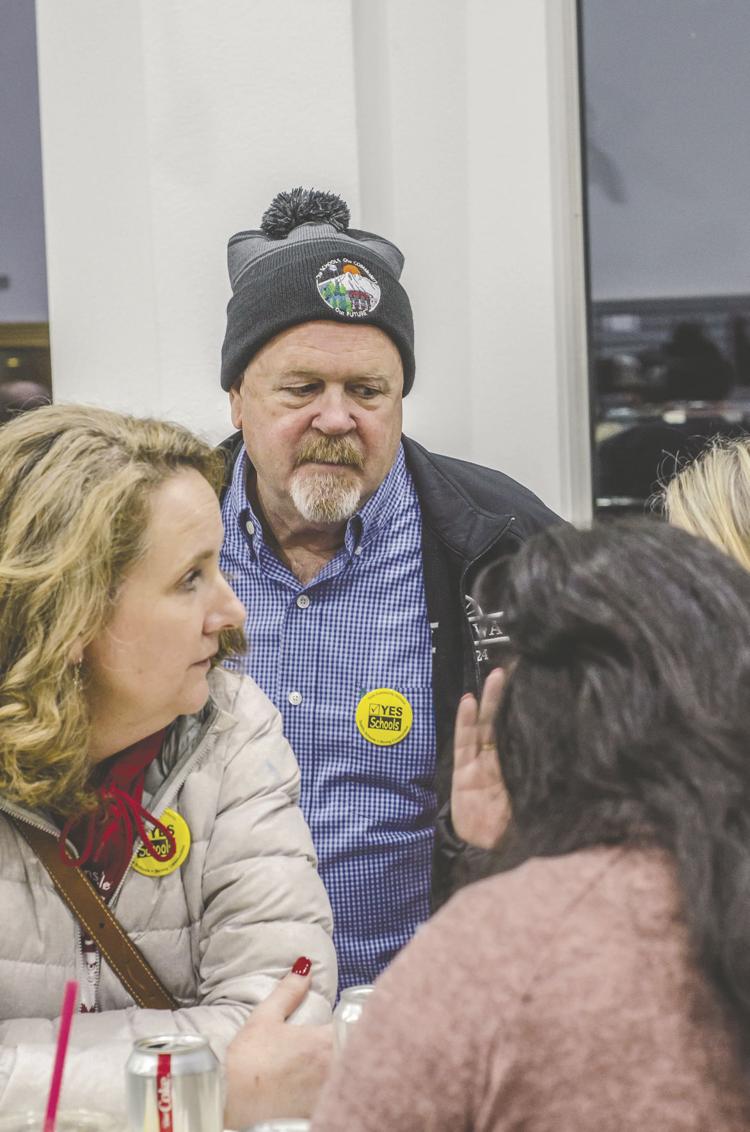 If approved by Yelm area voters, the measure would tax $2.50 per $1,000 of assessed home value. The district's 2016 levy, which was approved at a higher rate of $3.64 per $1,000, is set to expire at the end of the year and this new levy is its potential replacement.
District officials and Citizens for Support of Yelm Schools volunteers say this measure fulfills their obligation to keep total tax rates for homeowners below the 2018 level. 
Levy dollars also currently make up about 12 percent of Yelm Community Schools' total budget, according to information on the district's website. 
"It would really affect kids' day-to-day lives if this were to not pass," Choate said. 
Last legislative session, state lawmakers passed a number of education bills in hopes of addressing the McCleary decision, which said the state was not meeting its constitutional mandate to fully fund public education. 
One of the bills that was passed into law was a restructuring of how schools can collect levy funds. Yelm can now levy either a maximum of $2.50 per $1,000 of assessed value or $2,500 per student as a district with fewer than 40,000 full-time students. 
School districts are mostly in consensus that legislators haven't gone far enough when it comes to fixing the issues of funding public schools. 
"If we're being honest, I kind of feel like they put a BandAid on it to make it seem like they're fully funding education," Choate said.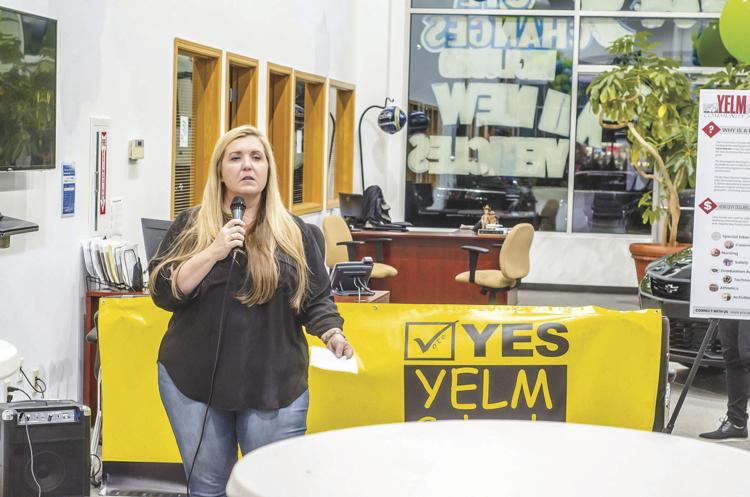 Yelm Superintendent Brian Wharton has also been critical of the Legislature's work last session, previously telling the Nisqually Valley News that lawmakers didn't go far enough to help fund special education. 
During the campaign kickoff, Wharton emphasized how important levy dollars are to fully-funding a comprehensive education within the school district. 
Especially within a property-poor district such as Yelm Community Schools, Wharton said levy dollars are even more valued and pertinent to the district's mission.
"We're not out there gouging the community trying to get more and more dollars. We're trying to honor that we know that property tax measures in our district are difficult and we want to respect both the rate and the total collection we are asking of our voters," Wharton said. "We're doing great things. We want to keep growing and keep going, and we cannot do that by pulling away those programs that connect kids to school, connect kids to the services they need, connect the families." 
Andrew Kollar, a communications specialist for the City of Yelm who helped the district pass its bond last year, said it was those impactful programs that improved his learning experience when he attended class in the school district. 
In a Letter to the Editor published in the Nisqually Valley News, Kollar described the role school counselors played when he was experiencing problems at home. 
"Every kid, at one point or another, is going to experience a significant event and they're going to need that guidance from counselors," he said at the campaign kickoff.  
In a previous Nisqually Valley News report, OSPI documents showed the district would use the levy funds to pay for "teachers, paraeducators, nurses, counselors, safety staff, special education, graduation readiness, technology, athletics and extracurricular programs." 
Levies are different from bonds and cannot be spent on repairing or building facilities.