Editor's Note: Bliss Experience was just one of dozens of winners in the 2019 Best of Nisqually contest. To see more, pick up a copy of this week's edition of the Nisqually Valley News. 
There are a few things you need to know about Bliss Experience Salon and Spa owner Stephanie Kangiser to understand what drives her. 
She has more than 20 years of experience working behind the chair and says she still learns something new every day, she believes a community-first business is what drives vitality, and she's passionate about making each customer feel special, especially with all the options in today's competitive health and beauty market. 
"When each person comes through the door, treasure them and treat them," Kangiser said. "If they're going to come into my salon and give us an hour of their day, we're going to appreciate them." 
It's that mindset that has not only helped the small business grow into a successful Aveda concept salon, but also allowed it to gain credibility in the community. 
At the 2019 Best of Nisqually Gala last Thursday, Nov. 7, Kangiser and her associates at Bliss Experience took home a sweep in respective categories they were nominated for. The McKenna-based salon won Best Hair Salon and Best Massage, and the title of Best Hair Stylist went to Kangiser.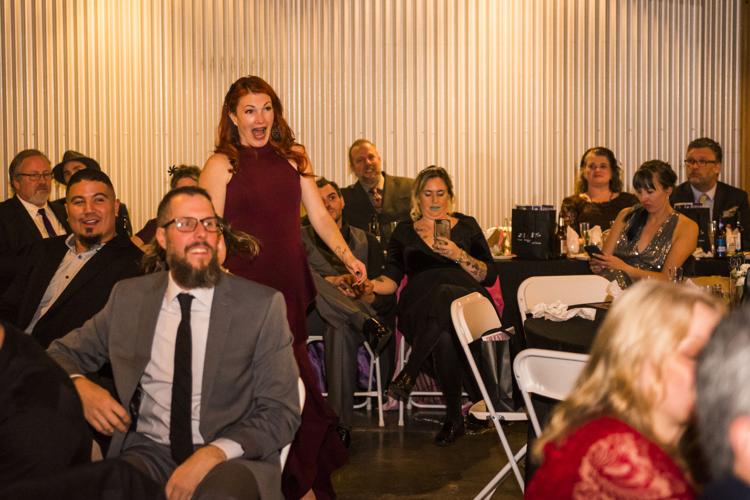 Kangiser, 39, said she was floored to learn of the results, especially being chosen as the Best Hair Salon for the third year in a row. 
"I'm just thinking of my staff … My staff is awesome," Kangiser said. "I'm just super proud." 
For Bliss, the accolades aren't happenstance. Last year, the salon took home five of the seven award categories they were nominated for. 
Over the last few years, there's been a lot of growth through challenges, both professionally for her salon and personally, Kangiser said. Not only is she raising three children, working 40 hours behind the chair and running her own business, but she's also trying to grow her business to include the expanding selection of Aveda beauty products that are continuing to come out.
Most recently, the salon installed a new line of colors to its already existing color line and now offers lash lifts.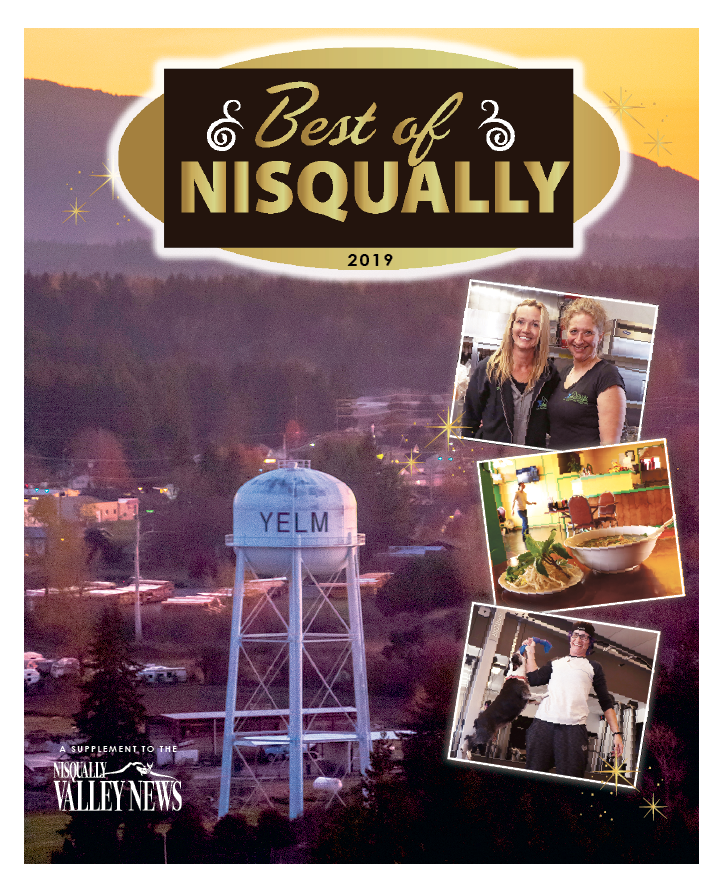 When Bliss opened up nearly eight years ago, Kangiser said the goal was always to grow into an Aveda concept salon, which sells its namesake all-natural makeup, skin care and hair products. 
The first few years, it was hard to keep a steady staff. 
"It was kind of hard to make a breakthrough. We had a lot of turnover the first year," Kangiser said. 
Bliss eventually prevailed and has now grown to feature a full-fledged salon, massage rooms and parlor, a spa, and other amenities and beauty utilities. 
Now, the Nisqually Valley is as much a home for Kangiser as it is to Bliss. 
"One thing I realized three years ago was that Yelm was just home," Kangiser said. "I know these people and they know me." 
Kangiser said she takes inspiration from her grandmother, who died recently. Kangiser said she used to promote the importance of continual learning, even in a field that someone is an expert in. 
"Every day, something crazy and amazing happens," Kangiser said. 
Bliss Experience will host its fifth-annual 12 Days of Bliss Christmas Countdown on Thursday, Dec. 5, from 4 to 8 p.m. The event will include 20 percent off all purchases and tutorials and will be catered by The Masonry Cafe. Kangiser said it'll be a great event for people to pick up gifts for their loved ones. 
Bliss Experience Salon and Spa is located at 35025 90th Ave S #7, Roy. The phone number is 360-458-4247. Learn more by visiting the business on Facebook or at www.blissexperiencesalon.com.