A 576-square-foot framed garage located on a property east of Rainier was a complete loss Wednesday afternoon after it quickly became engulfed in flames.
No injuries were reported though one man was treated by EMS for smoke inhalation, Southeast Thurston Fire Authority Capt. Eric Hetland said.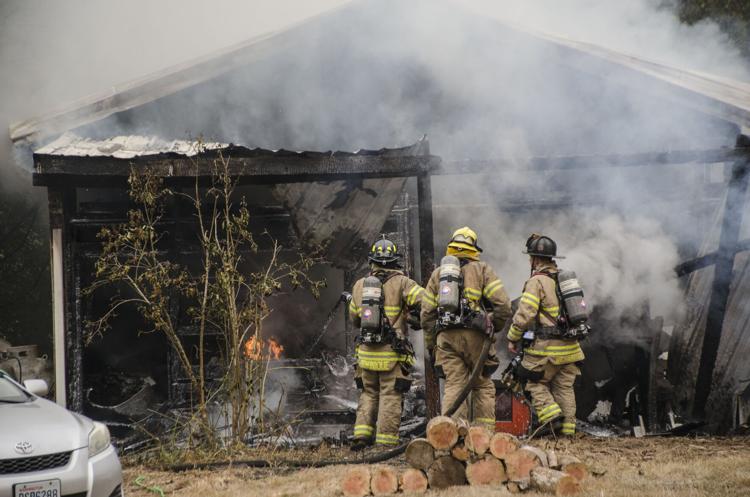 Firefighters and first responders were dispatched to a residence located in the 13200 block of Wagon Wheel Road Southeast at about 3:40 p.m. on Wednesday. Personnel and engines from Southeast Thurston, Bald Hills Fire Department, East Olympia and South Thurston Fire and EMS responded to the call.
The garage was fully engulfed when firefighters arrived at the scene at 3:53 p.m. Hetland said they quickly set up a defensive position around the fire to keep it from spreading to nearby trees, brush and propane tanks.
As firefighters were working to knock down reemerging flames, Hetland said the cause of the fire was then known.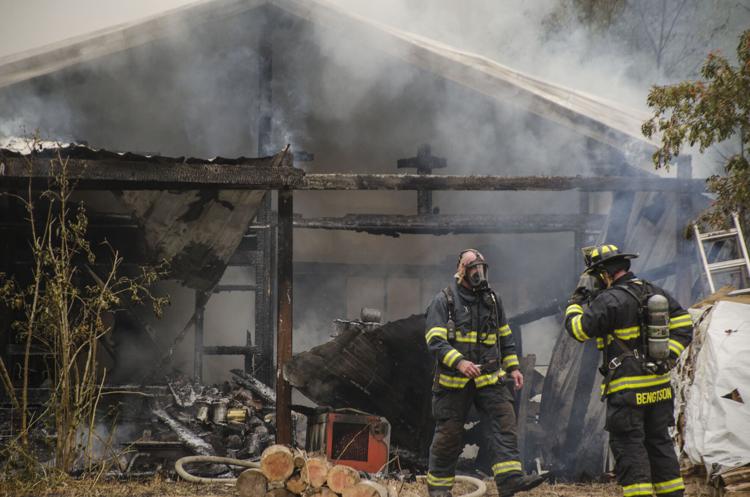 One of the people living at the residence, who wished not to be named, said her husband operated a small business out of the garage and that was where they'd stored much of their work.
Firefighters were able to knock down the fire completely within the hour.