Editor's Note: The Nisqually Valley News is featuring high school seniors in the weeks and months ahead. To suggest a student for coverage, email Assistant Editor Eric Rosane at erosane@yelmonline.com.
Adorned in a full Tornados uniform, Austin Schaler took just a few steps onto the fields behind Yelm High School before it hit him. 
"I haven't been back here in … three weeks?" the Yelm senior said below clear, blue skies on Monday. 
For Schaler and other student-athletes like him, the ongoing coronavirus-related school closures have made time drag on. Minutes seem like hours. There's no classroom assignments, no hanging out with friends and, above all, no practice or games.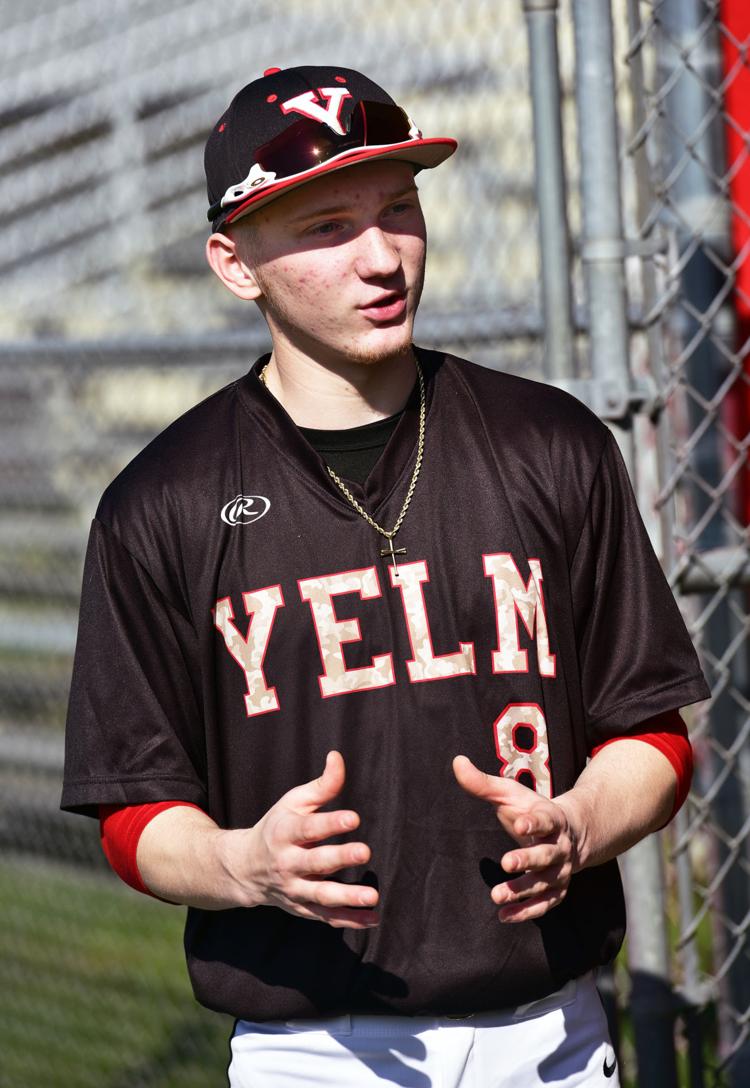 Any remaining uncertainty about a possible abbreviated sprint sports season was put to rest Monday afternoon with the announcement from the Washington Interscholastic Activities Association, in cooperation with the office of the superintendent of public instruction and the governor's office, that spring athletes won't be returning to the field this season. 
Before the pandemic and associated disruptions arrived, Schaler said, the Yelm baseball team was looking forward to getting back on the field and hoping for a redemptive season. 
"It was kind of sad," Schaler said regarding the initial closures last month. "We were all looking forward to the season, especially since we had two weeks worth of practice in. We were supposed to start those games, weather was supposed to get better. We were all looking forward to it, then it all got shut down and we're all pretty bummed about it."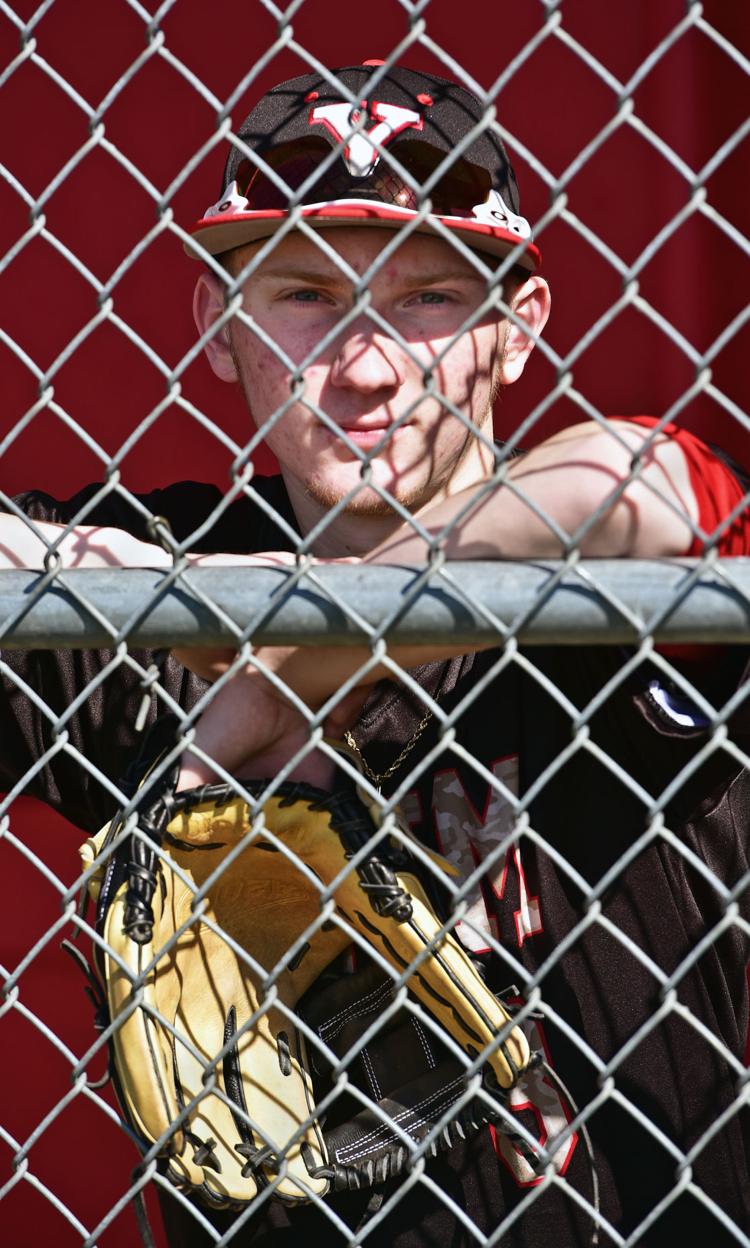 A three-sport student-athlete who boasts a 3.9 grade point average, Schaler was looking to lead the senior-heavy Tornados.
For the senior shortstop, the sport of baseball comes natural. Ever since he was in kindergarten, playing tee-ball, the passion has been there. Although he also plays football and basketball — he holds the interception record for Yelm football — Schaler considers baseball to be his primary focus and puts a majority of his time toward it. 
Reaching his level of skill and talent wasn't easy though, Schaler said. 
"In the beginning, when I was younger, it was a little rough at times. I wasn't the best at hitting, so I've really tried to focus on that throughout the years and I've developed that so I'm more a confident person at the plate, which I think really helped my game," Schaler said. "Having confidence at the plate ultimately transfers to being out on the field."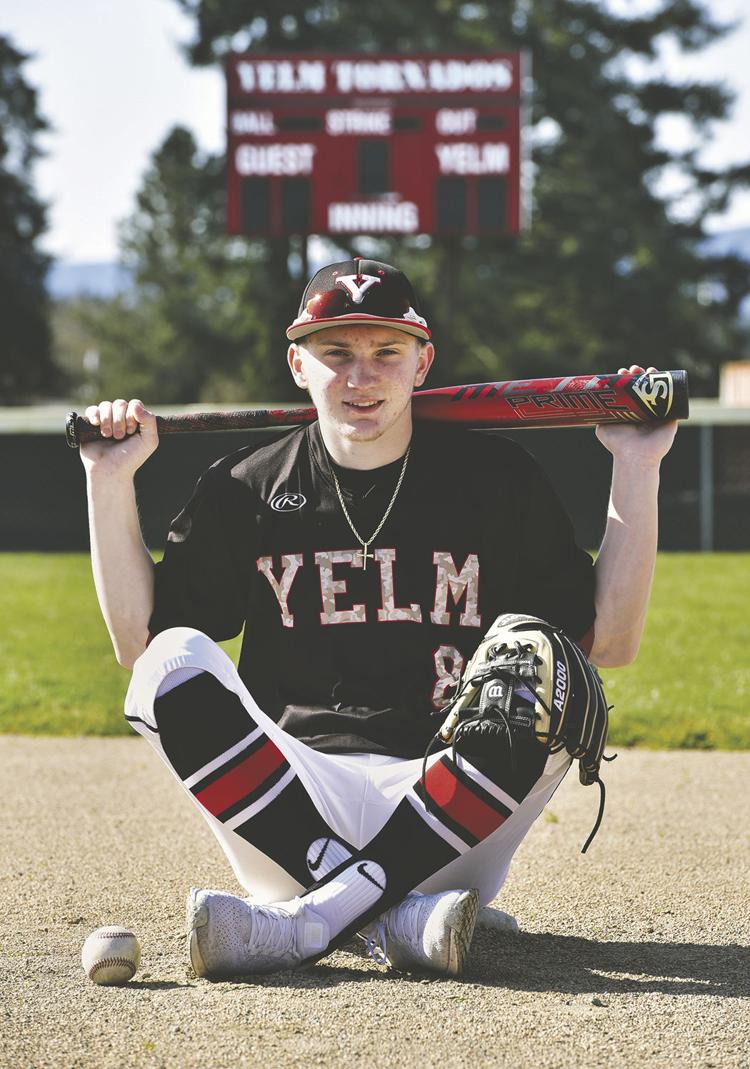 Schaler made the varsity team his freshman year as a starter. He and his teammates then made a four-game run at the West Central District tournament that year and the next. 
Last season's run wasn't as successful. The team went 8-11, overall and placed seventh in the South Sound Conference. 
"Last year really brought me back to reality, just how the little things can affect your season," Schaler said. "That was a big key for me last year because if I went back and thought about all the games we had and that we lost, it was by this one little mistake we'd make as a team that could have changed how our season went, from being in playoffs to not being in playoffs." 
Schaler's contributions on the diamond have brought him some accolades. Last season, Schaler was named as an honorable mention in the 3A South Sound Conference 2019 all-league lineup. 
He's also in talks with Saint Martin's University to possibly play baseball there next year. 
Last season, Schaler was able to clinch 16 hits and 13 runs throughout the season. He also hit above the team's batting average at .308. 
At shortstop, Schaler was able to keep a .911 fielding percentage over 18 games played with the Tornados and 45 total chances.
"Austin Schaler is our leader," Head Coach Doug LaPalm said in a text message. "He is a kid who knows his way around a baseball field and is self-motivated to be the best he can be. He is an all-league player that fills many roles for us … We are looking for him to fill a top spot in our lineup that will provide RBI opportunities." 
From the exterior of the softball dugout field, Schaler said the goal this year was to sweat the little things. 
"This year, coming into it, I think it was mainly focusing on not letting those little things kill us like they did last year," he said. "It was key on being prepared, being more fundamental and just being ready."
In order to prepare for the season, Schaler said his core senior group had been playing together at the Regional Athletic Complex in Lacey over the weekends during the basketball season. 
Schaler said he's been thinking about his baseball senior night since he was a freshman. 
"Now that it's condensed, it's just, like, there's only so many games," Schaler said prior to Gov. Jay Inslee's order effectively ending the season. "Knowing that our season is getting cut short, at this point, I think we're all just thankful to get any games in." 
Schaler spoke with the Nisqually Valley News just hours before WIAA made the announcement that student-athletes wouldn't be returning to spring sports due to the governor's extended "Stay Home, Stay Healthy" orders. 
Like many of the passionate athletes across the state, the 5-foot-10 senior said he personally was really looking forward to his last season of high school sports. He was holding out for hope — and, as the virus peaks over the next couple weeks — there may be some time down the road to reflect or hold some form of ceremony for the season that could have been.