As cases of COVID-19 continue to surge in Thurston County, the testing site at Providence Medical Group's Hawks Prairie location is starting to experience long wait times. 
In a joint news release published Thursday, Nov. 13, by Thurston County and Providence, staff said community members experienced long wait times — up to four or five hours — just to get tested for the respiratory infection.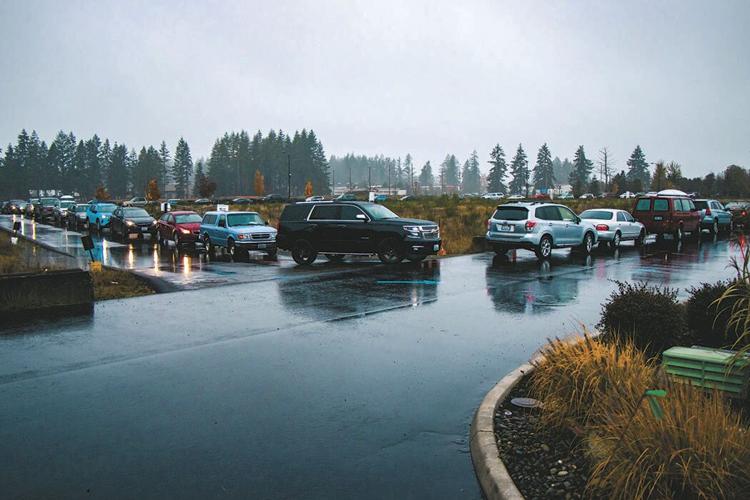 The drive-through testing center is located at 2555 Marvin Road NE in Lacey. It is operating on weekdays, 9:30 a.m. to 4:30 p.m., according to the county. 
Dr. Kevin Caserta, chief medical officer for Providence Southwest Washington, said they expect wait times to continue to be long as COVID-19 transmissions remain high and as the virus remains in the community. 
"Please do everything you can to prevent the spread of COVID-19," he said in a prepared statement. "Wear a mask, maintain the appropriate social distancing, and frequent hand hygiene is more important than ever." 
Weekly caseloads in Thurston County have more than tripled since September, with both the state and nation also reporting a fall surge of the virus. Last week, the county reported a 189 COVID-19 diagnoses and is on track to break a new record number this week. 
"COVID-19 is prevalent in our community," Health Officer Dr. Dimyana Abdelmalek said in a prepared statement, adding that people should continue to refrain from gatherings, implement social distancing when with other people not in their household, wear a mask and continue proper hand hygiene.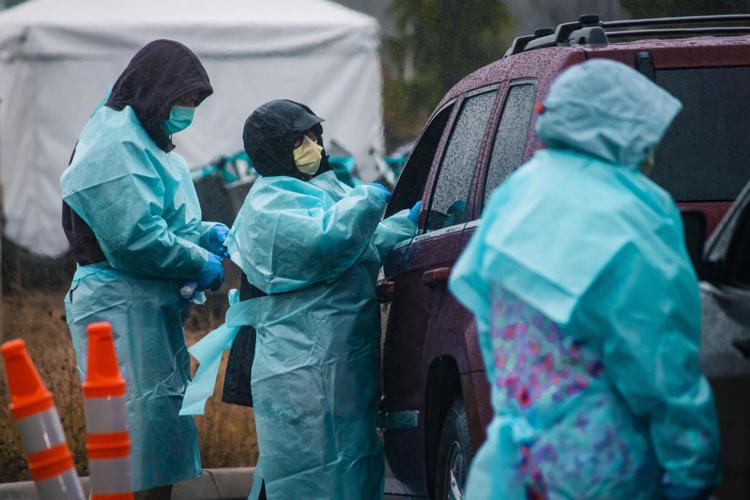 According to the state Department of Health, additional testing sites can be found at the following locations and times: 
• Olympia SeaMar Community Health Center, located at 3030 Limited Lane NW in Olympia. The clinic is open Thursdays and Fridays, 9 a.m. to noon, with no cost. An appointment is needed. The phone number is (360) 491-1399. Learn more at seamar.org.
• DispatchHealth provides in-home medical testing. The service takes insurance plans in Washington state, including Medicare and Medicare Advantage Plans, and Kaiser Medical Advantage. An appointment is needed, and more information can be found at www.dispatchhealth.com.
• Lakewood, Tacoma and Chehalis Rite Aid Drive-Through Testing sites, located at 5700 100th Street SW in Lakewood, and at 7041 Pacific Ave. in Tacoma, and at 551 Market Boulevard in Chehalis. There is no cost but an appointment is needed. More information can be found at www.projectbaseline.com.