For all of you who have been stuck at home during the pandemic watching reruns of "Gilligan's Island" on television, your purgatory's about to end.
That's because Yelm Cinemas reopened on Friday, July 3. The theater complex had been closed since March 16 after Gov. Jay Inslee ordered restaurants, bars, and entertainment and recreational facilities to shutter for two weeks due to COVID-19.
But as everyone knows by now, the two-week timeline eventually morphed into a three-month shutdown before Thurston County entered Phase 3 of Inslee's Safe Start Washington economic reopening plan.
Noah Aden, Yelm Cinemas general manager, has been busy getting the theater complex ready to reopen as he complies with Phase 3 mandates. Under Phase 3, the complex must limit patron capacity to less than 50 percent, adhere to social distancing guidelines, and follow strict cleaning and sanitizing procedures.
And require face coverings.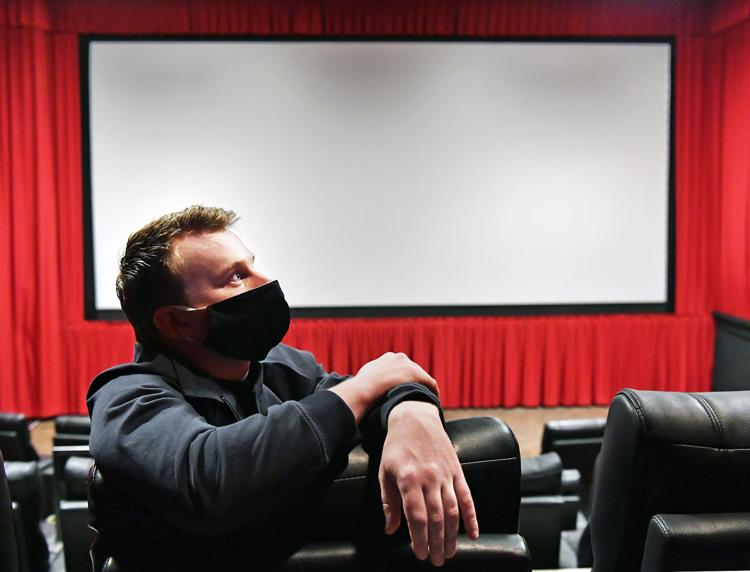 "There is just a ton of stuff we are doing to comply with a safe reopening," said Aden, 27. "The most important thing is requiring everyone — staff and patrons — to wear masks in the building."
That means anytime they're not in an auditorium — such as when buying tickets or goodies at the concession stand, using restrooms, etc.
Once patrons enter their individual auditoriums to watch movies, however, they may remove their masks to eat and drink, though Aden is encouraging — not mandating — them to wear their masks the rest of the time, too.
"We are hoping people will display good judgment about wearing the masks in the auditoriums even though it's not required," he said.
And, by the way, people showing up to the theater without masks will be offered one by theater staff so they may enter the building, Aden said.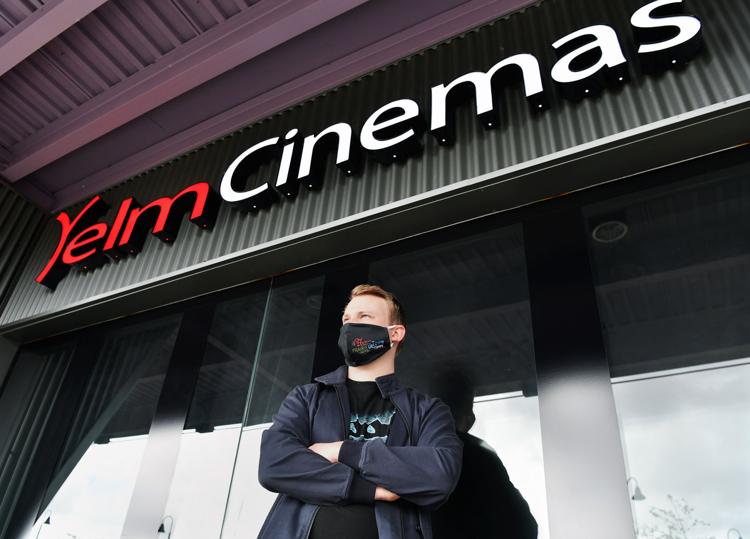 Yelm Cinemas is also requiring 6-foot distances in auditoriums between parties or families, at cash registers and concession stands and generally in the lobby. Floor markers indicating safe distancing will also be in place sometime in July when Aden expects the order he made for them to arrive.
"We have a plan for directing people to make sure the lobby isn't overloaded with patrons and staff," he said.
The theater complex will also try to limit possible exposure to the virus by initially operating only five of its eight auditoriums. And roughly half the seats in those five will be blocked off to ensure respectable social distancing and limit capacity.
And then there's cleaning and sanitizing: More time has been allowed between movies for staff to thoroughly clean and disinfect all surfaces patrons and employees touch. That includes everything from counters to door knobs. Employees are also encouraged to wash their hands as often as possible.
"We intend to extensively clean every 30 minutes," Aden said.
And now … about the movies. For the first six weeks or so patrons can look forward to seeing classic films from the 1980s and 90s and other newer movies they may have already seen.
"It's a mix of older movies we're getting based on movies we think people will want to see," Aden explained. "They will be similar to movies we have shown in the past."
The first Friday showing, July 3, will include "Jurassic Park," and "Indiana Jones and the Raiders of the Lost Ark."
Friday, July 10, will showcase "Star Wars The Empire Strikes Back," a Disney movie called "Inside Out," and "Black Panther."
As it turns out, brand-new movies won't be available until around mid-August, Aden said. The films are ready to show, but have yet to be released because the coronavirus had closed movie theaters across the country. So about six weeks from now Yelm Cinemas patrons should start seeing new titles online or in person at the theater.
Though Aden doesn't expect huge crowds for the initial Friday movies — particularly because of the July Fourth holiday, he's spoken to a few customers and reviewed online feedback that indicates patrons are thrilled the theater's back in action.
"The feedback online has been incredible from people showing their support for us that the theater was reopening," he said.
And in a nod to its customers, Yelm Cinemas has reduced its ticket prices from $9.75 to $6 and chopped prices for certain items at the concession stand, too.
See you at the movies.