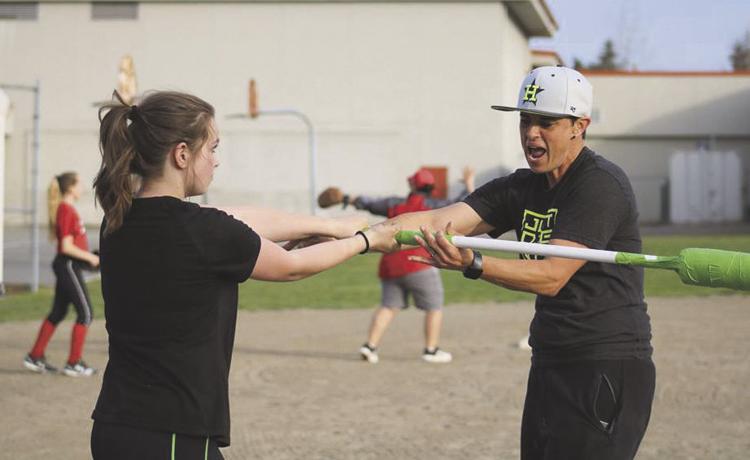 Lindsay Gardner, NCAA All-American softball player and former member of Team USA, came to Yelm last week and ran clinics for young fastpitch players in the area.
As part of her softball clinic business, West Coast Queen of Diamonds, Tiffany Castro reached out to Gardner and brought her out to Washington to run clinics together for several days. 
"For me, bringing out and reaching out to other coaches and saying: 'I'd love to be able to work with you. I'd love for you to come to Washington. I'll host you and we'll run clinics together,' is the way I can reach more girls," Castro said. "It's all about what can I do, and who can a make a bigger impact on younger girls in the sport. I really tried to find way to do that."
And bringing Gardner to the area was the way that Castro felt she could do just that. 
"We did a pop-up clinic at (Yelm Middle School)," Gardner said. "A couple of these girls had their team practice and we asked their coaches if we could come to their practice and share what we know to these kids, so they let us come in and run their practice."
After the success of the pop-up clinic, Gardner and Castro offered a couple for-profit clinics in a private field off of Bald Hills Road after a father of one of the softball players offered up his property for the events. 
Gardner said that in addition to her coaching and clinics, she has a website called www.justdigin.com and an Instagram called justdigincorp with 23,000 followers that has free videos on it that can teach the fundamentals of softball, like hitting.
She said that in clinics she tries to teach 100 different ways to hit a ball versus one way to hit a ball.
"It's just trying to teach these kids that there's a lot of ways to swing the bat and score runs, and actually that's why we're playing — to score the most runs," Gardner said. "And that gives them purpose."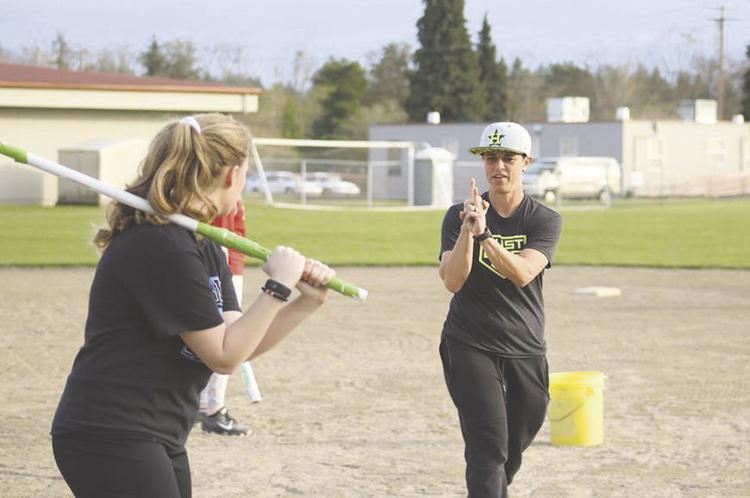 Essentially, she teaches how to hit a ball where players want to hit it, before the next pitch is even coming their way. In doing this, she said she feels like she is getting the knowledge out there about how to compete.
And competition is something Gardner knows quite a bit about.
"I began playing baseball when I was a kid, just backyard baseball, and I kind of got into more organized sports when I moved to Katy, Texas," Gardner said. "There, I found fastpitch softball. I joined a softball team when I was 12 years old — started playing for the Katy Express. I ended up making a new team, called the Katy Cruisers, when I was 14, which was the team that really made me as a young athlete. It was the team I got recruited from to play college ball."
The Katy Cruisers ended up winning a national championship. It was the first and only time a Texas team has won the national championship for ASA (Amateur Softball Associated), Gardner said.
Next, she went to the University of Texas, playing there from 2000 through 2003.  
"I was an all-American that freshman year, Big-12 freshman of the year, and ended up making the USA team after my sophomore year," she said. "That was 2001 to December of 2003 that I played with the USA team."
After that, she was the head coach of Saint Edward's University for about five years before deciding to branch off into the private sector of coaching. Eventually, Gardner said she would like to work with Major League teams like the Houston Astros.
Overall, Gardner said she is proud to work with young people, teaching them how to function in life, as well as in sports.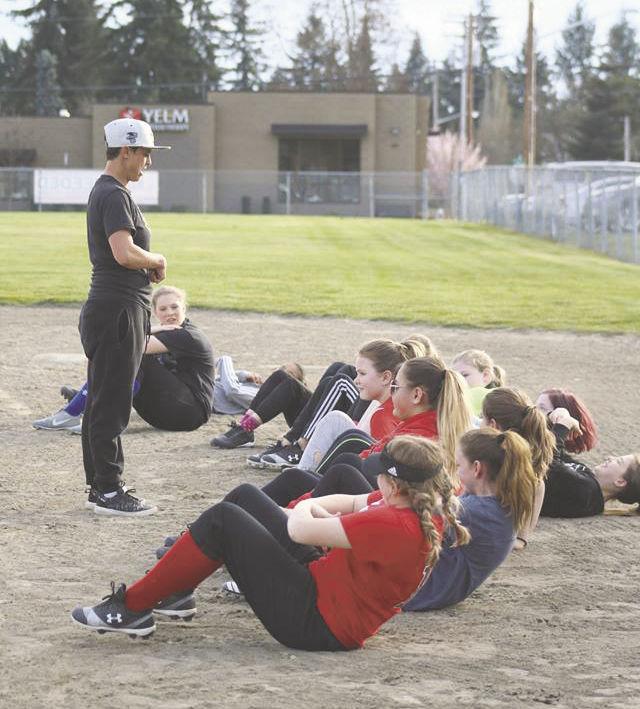 "Just being involved in sports, especially team sports, is definitely going to help your kids grow for life," Gardner said. "You learn how to work with people. You learn how to work through adversity. You learn how to improve yourself and dedicate yourself to something. That will help you in life no matter what you do. I think that sports, especially softball, is a great way to prepare for life."