The lady Mountaineers held Cascade Christian off Friday, Dec. 27, ultimately securing a 63-41 non-league win and improving their overall record to 8-2. 
From tipoff, both teams came off hot on scoring opportunities and were tied up at 16 going into the second quarter. The Mountaineers extended their scoring streak, thanks to second-quarter contributions from sophomore guard Kaeley Schultz, senior guard Sophie Beadle and sophomore guard Faith Boesch, and were ahead of the Cougars by 15 points going into the final quarter.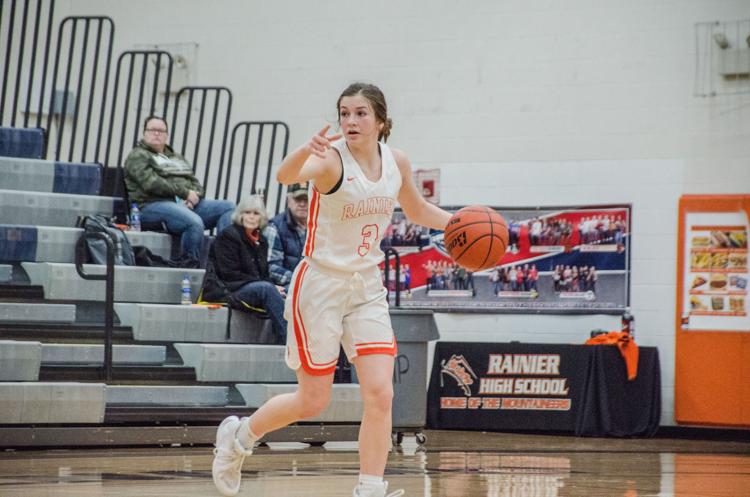 Head Coach Brandon Eygabroad said his team is hoping to return to state this year and go further than last year's first-round finish. 
"We're just building off last year and returning a lot of the same girls that were on the team last year," Eygabroad said. "We're a young team. I have two seniors and one junior, the rest are sophomores and one freshman." 
The Mountaineers turned heads last year when they clinched a second-place finish in the league after going 2-18 the previous season.
"We had a chance to get that win and we kind of let it slip out of our fingers last year. They're just hungry to get back there and each day is about what can we improve, how much we can get better each and every individual day," Eygabroad said. "We know that nobody's going to walk over us." 
Despite being young, Rainier has returned a star-studded roster to the court this year.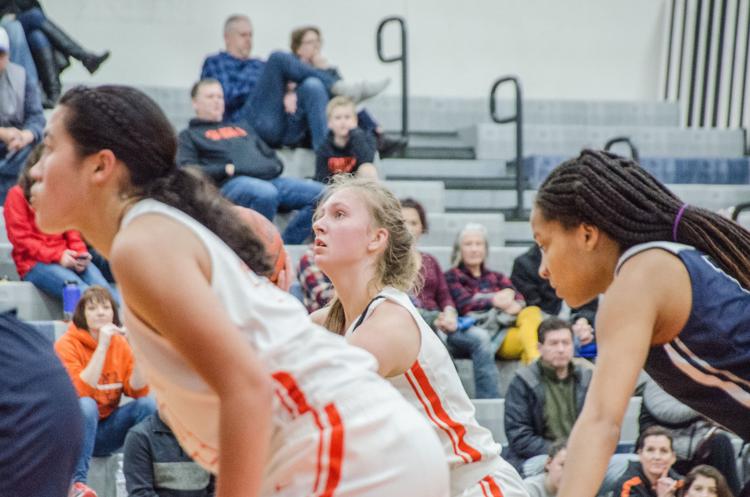 Schultz, last season's co-league MVP, is currently averaging about 20 to 25 points a game and leading her team in scoring, Eygabroad said. 
Boesch, standing tall at 5-foot-11, made the league's first team last year and is expected to be a heavy contributor.
Since last season, Rainier has bounced back and regained notoriety in the 2B Central as being a team that could compete. 
But good things don't come easy in a league already bursting at the seams with talent. Just a couple weeks ago, a win against Adna at home slipped away from Rainier. It was a thriller that came down to the buzzer, and Adna took the win, 39-38. 
For the Mountaineers, it's all about putting one foot in front of the other. First up for focus is districts.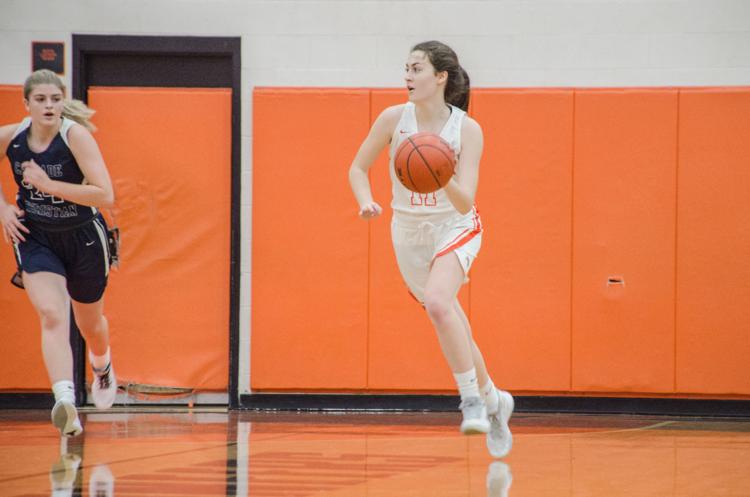 "It's really one thing at a time," Eygabroad said. 
Up against Cascade Christian, Schultz led Rainier in scoring with 25 total points.
Boesch had an impressive game from beyond the arch. She racked up six 3-pointers throughout the game and was second in scoring for the Mountaineers. 
Beadle went 6-for-11 in free throws against Cascade Christian and scored 14 points overall. 
Cascade Christian Cougars: