The Yelm boys wrestling team earned a clean sweep against Capital, 78-0, Thursday night at the team's first home South Sound Conference matchup.
Head Coach Gaylord Strand said his boys wrestled well as expected against a program that hasn't seen much development up until the last couple years.
Most impressive was that the Tornados seemed consistent on the mat, scoring big on every first takedown. Strand said Thursday night's lineup was a decent representation of the strides his team has been making. He said they're hoping to find their footing in the coming weeks.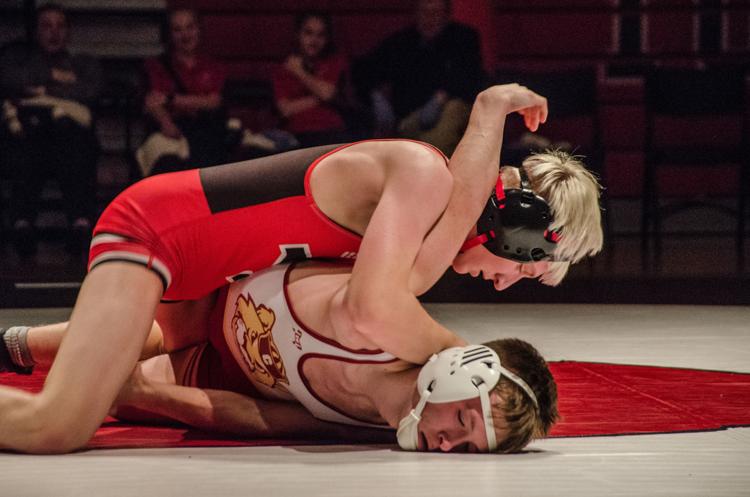 "Eventually we're going to get our solid lineup once everybody's feeling better and gets in the proper weight classes," Strand said. "We haven't been full strength yet. Hopefully, after Christmas, we'll have everybody where they're supposed to be and healthy."
Yelm looked tough as they wrestled in the spotlights of Tornado Alley. The Tornados took pins-a-plenty, with Jeffery Meyers (106), Reise Eide (138), Caleb Harris (145), William Carretto (168), Braden Hill (182), Logan Platt (195) and Cameron Dubose (285) all earning pins in the first round against their Capital counterparts.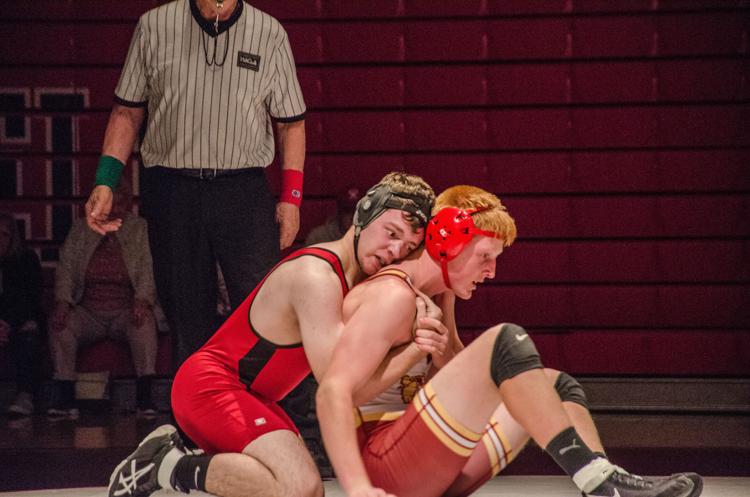 Jacob Frisk (170) and John Scotto (220) also had second-round pins against Capital.
Strand said these first wins for first-year varsity wrestlers will be moments they never forget.
"First time wrestling in front of a crowd, they have their varsity uniform on. It's a special time in their life," he said. "Those are the matches they'll never forget. As they come off the mat, I tell them, 'savor this moment. You'll never forget it the rest of your life.' It's the best feeling."
The week prior, Yelm took 12 boys to the Edmonds-Woodway Invite. The Tornados took second in the mixed-conference contest, scoring 195.5 points. Orting was the resounding champion of that event, which took place Saturday, Dec. 7, earning 244 points.
Hill, a senior in the Yelm program, went 5-0 at the Edmonds-Woodway Invite and placed first in a highly competitive 182 bracket.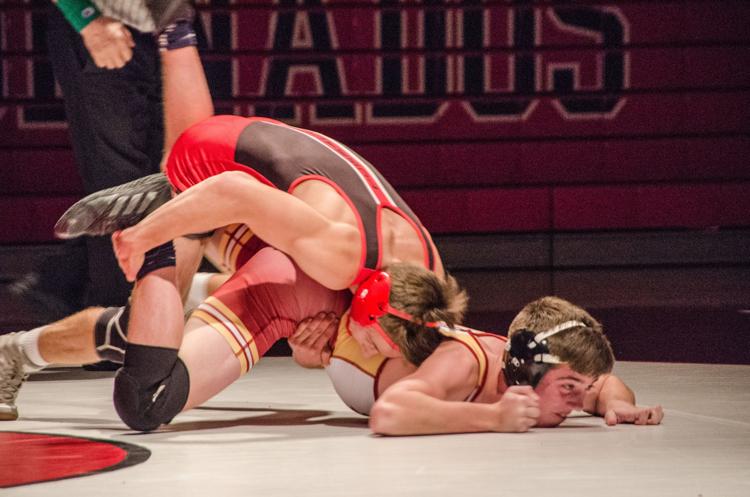 Myers and Eide both placed second in the tournament in their respective classes. Myers went 3-1 and had two pins while Eide went 4-1 and had three pins.
While their finish at Edmonds-Woodway wasn't the perfect results they were looking for, Strand said he believes his boys put their best foot forward.
"The important thing is that some of the kids that lost matches, they came right back and kept winning and winning, scoring lots of points for the team. Obviously, I like the guys that placed high in the tournament, but it takes a whole team, and everybody contributed," Strand said.
Against Capital, the Yelm girls wrestling team were only able to put forward three wrestlers to match the opposing program's small roster.
"Most teams are not 'Yelm' big," head coach Amy Earley said.
The Tornados won two of their three matchups. Sophomore Katelyn Cedarburg (135) won by pin in the second round and freshman Jessica Paxton (235) also found a second-round pin. Senior Kendra Hunt (125) lost against a very-well prepared Capital senior, Kylee Heaston, who has been a state contender.
Earley said the brief matchups were fun to watch, especially Paxton's.
"Her wrestling style is very methodical. We joke with her and say 'it's almost like she's stalking her prey,'" Earley said. "She's fun to watch. Fun to coach, too."
Over last weekend, Yelm also performed well at the Judy Emry Invite.
Junior Alyssa Brown (105), sophomore A'Myrha Dylina-Syyan (155), senior Carly Smith (145) and freshman Camryn Erickson (145) all went undefeated.