More than a month ago, before the spread of COVID-19 ended the school year statewide and canceled athletic contests, something magical was happening at the Yelm High School softball field. 
Hot off a second-place finish in the state 3A tournament the year prior, the Yelm Tornados softball team was busy putting the pieces together for what would likely have been another successful season. 
The team had lost five key seniors, but the roster was robust enough that experienced players were ready to fill in where they were needed.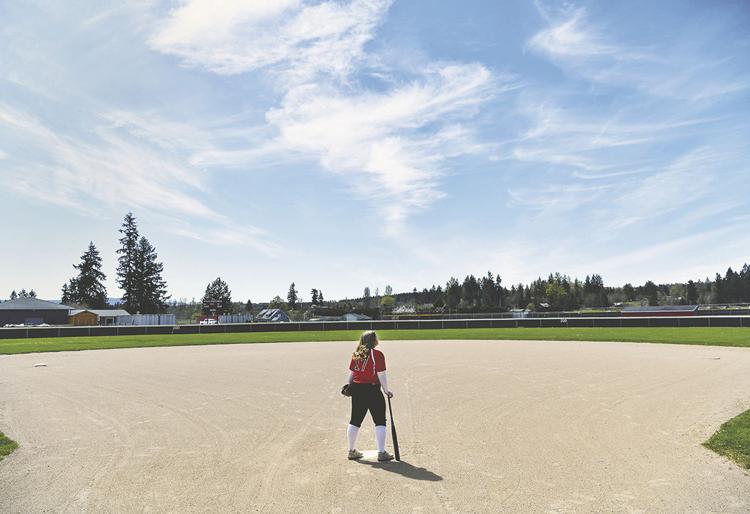 Hailey Brown, the team's first baseman and left-handed pitcher, was one of the senior leaders this year who was looking forward to leading her team back to the championship game. 
While her team won't have that chance this year, Brown no doubt will make waves next year playing for the Pierce College Raiders with fellow senior Cydney Jarvis. 
"I'm extremely thankful for this program and the things that it has brought me. I have been thinking about it lately, and I'm sad that I don't get to grow with the girls that I was going to play with this year, and have one more fun season with the best coaches that I've ever had. But looking back at the program, I'm thankful for the last three years that I've gotten to play with them," Brown said on a sunny day on the vacant softball field last week. "I've got to play with some of my best friends and go to the state tournament three years in a row and compete for really high-placing games. Not everyone gets to do that, and not a lot of players are lucky enough to do that." 
Three times over the last three years the Lady Tornados have been able to clinch a spot beyond regionals and into the state tournament. 
Last year's 10-4 loss to Garfield was the closest the team came to a state title over that span. 
Despite that, Brown said sometimes a win for third place can feel more successful than a runner-up for the title. 
"It's crazy. It's so much fun," Brown said of the state competition. "Those are the games that you'll never forget."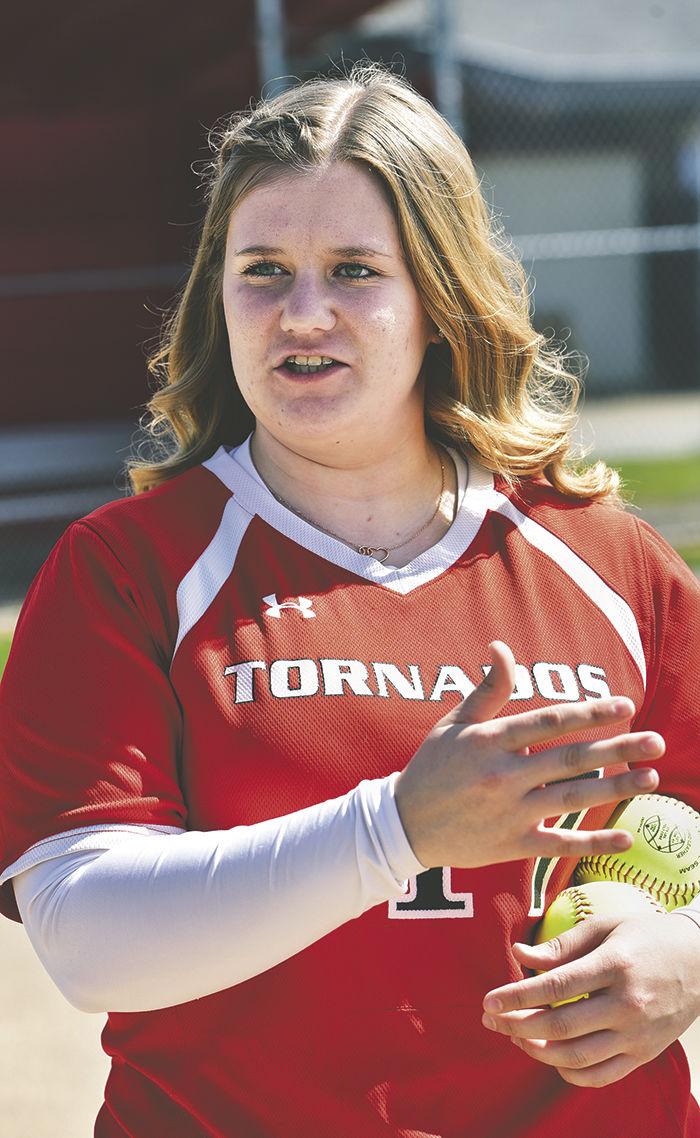 Overall, the Tornados were a huge offensive threat last year in the 3A South Sound Conference, outscoring many teams by wide margins. Brown was no doubt a factor in that production.
Last season, she batted a team-best .506 and had 38 runs batted in for her team — three of which came in the championship game. 
"Obviously she's someone on our team we look to for stability and support," said Head Coach Lindsay Walton, who has coached her since middle school, in a previous Nisqually Valley News article. 
Coach Russ Riches said Brown is a special player because she has helped so many of the younger players with technical development. 
"When you talk about players, she's absolutely the kid you want representing your program," he said.
Commenting on the rest of the class of 2020, he said "they're great leaders and they're leaving a great legacy behind." 
Last week, Scorebook Live Washington named Brown to a list of the top 10 corner infielders in high school softball statewide in 2020. Brown said the recognition was unexpected. 
"It's nice to know that people are still thinking about spring sports," she said. 
Coming onto the diamond this year, Brown said she was looking to become more of a leader for her team and a more efficient pitcher, like those who came before her. 
Last season, she shared the mound with senior Tayelyn Cutler, who netted 233 total strikeouts over 25 games. Batters Cutler faced were held to a .105 average. 
Brown said she was more excited than nervous to take over for Cutler. 
"She would always talk about how she liked to have me around because we balanced each other very well," Brown said. "She was always very supportive. And If she was having an off day, or if I was having an off day, we would always talk to each other and she would tell me she was so proud of me. That was special." 
For Brown, her love of softball developed when she was 5 years old, a time when coaches pitched. She played in a recreational league during that time. 
When she turned 14, she picked up select ball, playing for TABU fastpitch, and now plays for the regionally-renowned Washington Thunder. 
"Select ball, I think, formed me as a player more than anything," Brown said. "The coaches I have now for select ball are some of the biggest inspirations and have formed me as a player more than anything." 
Brown said Walton has also been an instrumental coach for her. 
"Playing for her is just so much fun," she said. "She makes the game fun and the team bonding that we do. She's amazing. And all those years that she gets coach of the year, I think she should get it every year." 
Brown said as her team continued developing over those first couple weeks of practice this season, she became increasingly aware that they could have made another run for the title. Brown said she hopes the younger girls on the team will have the ability to do what she and her teammates were able to accomplish three times. 
After Pierce College, Brown said she has her eyes set on Northwest University. She plans on studying psychology. 
"If there's one thing this whole situation has shown me is that softball is not over for me and it's shown me that I am excited for my next step," Brown said.