Coming off seasons last year that have left each team itching for more, the boys and girls Yelm wrestling squads are looking to continue their dominance in the South Sound Conference while making strides to send more wrestlers to state and have them place. 
For much of the last two weeks, it has been business as usual for both the boys and girls Yelm wrestling programs as they gear up for their first matches.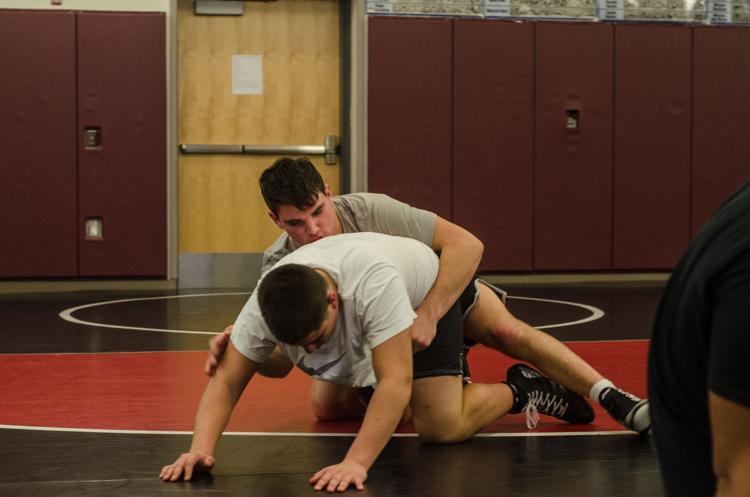 The boys this year return 10 state competitors to what is already looking like a stacked roster. 
Head Coach Gaylord Strand said his team of 70 kids is looking really solid, with at least three wrestlers earmarked for each weight class and plenty falling in line to show their potential.
Although the team lost some talent in the forms of Steven Reyes and 195-pound state champion Derrick Platt, Strand said there's no reason to believe this year's team won't be successful. 
The team will return sophomore Jeffery Myers, senior Jayden Hallmann, senior Reise Eide, senior Eli Osso, senior Charles Benbrook, senior Braden Hill and sophomore Logan Platt. 
Strand said he also has at least 20 freshmen who are looking competitive. William Carreto will likely start in the 160-pound weight class and Ray Wright is expected to support Platt in the 195.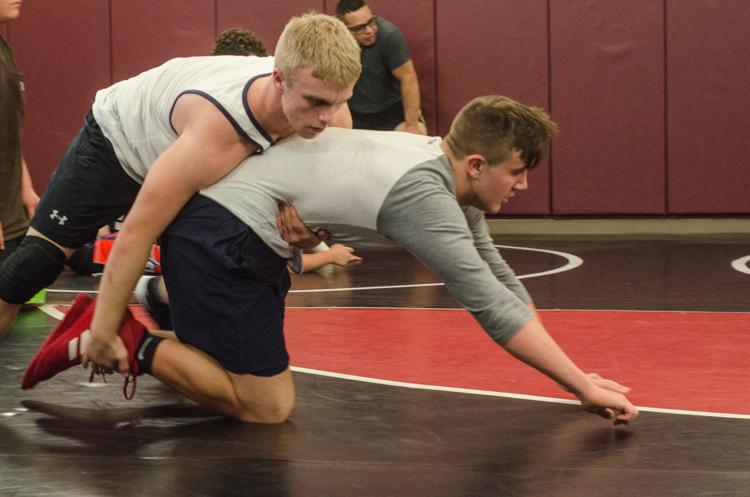 Add Cameron Dubose coming back onto the mat after an abrupt season-ending facial injury, and there's no denying that the Tornados look well-prepared to face the season.
"We're pretty solid," Strand said. "We've got some outstanding freshmen. I'm impressed with a lot of good returners." 
At last year's Mat Classic, Yelm clinched a third-place finish with 151.5 points in the 3A division, despite many of the varsity athletes missing a spot on the podium by one or even two matches. That would ultimately cost them second place as Bethel took the spot at 154 points. 
Strand said last year's result has ultimately left his boys wanting more. 
"I had a whole bunch of kids that missed placing by one match last year. So I'm expecting all those guys to place this year. We should do pretty well," said Strand, who's coached the Yelm program for 45 years. "Got that hanging over you all year long, you want to come back and make amends for it … It was disappointing, but as far as the gains we made with those younger guys, as far as they went, I was pleased."
Strand said his goal for this team is to take the state championship, which he said his team is ready for. That will likely be a tough ticket though, as Mount Spokane will likely return a talented roster of competitors. 
As a team, the boys currently have one state championship title under their belt, along with a number of top-10 finishes. 
Many of the returning boys say they're excited to be back on the mat this year. Strand also reported no injuries for his team so far.
Hallman (120), who placed seventh at state last season and went 4-3 on the mat, said there's a feeling of redemption, both personally and on the team, this go around. 
"I think we have a lot of kids who could have executed last year who are returning this year," he said. "Feels good, but I know we're gonna have to work just as hard without any state placers." 
The senior said his goal this year is to get as close to undefeated as possible, depending on how the season goes, and clinch a third-place finish. 
For Dubose (285), a senior who's still in the process of recovering but has showed up for practice hungry, this season is about going all in and setting out to finish what he started.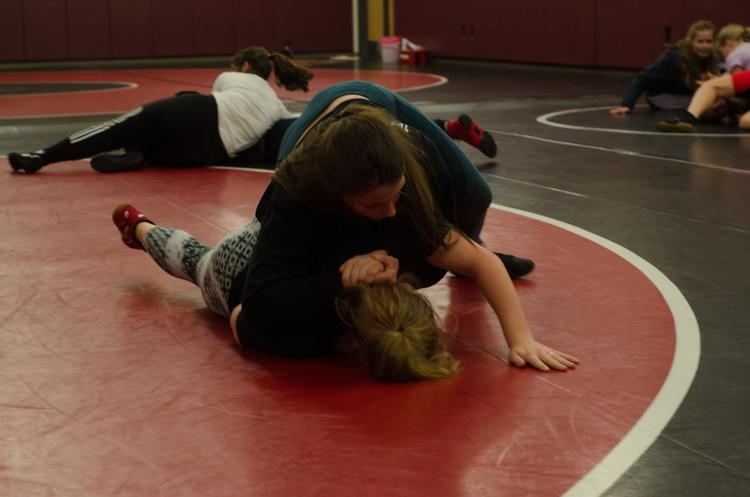 "My very major goal is gut check champ and state champ. I still haven't been able to hit the mark on state," he said. "I see state as not only an accomplishment, but a high mark for me." 
Hill (182), who alongside Platt (195) last year went 3-2 at state and narrowly missed the mark to place, said he's looking to make big moves for his fourth year in the program. 
Eide (138) is another Yelm upperclassman who missed out on placing at state. This year, Eide will be going up from the 132-weight bracket, a transition he said is comfortable, and will be looking at a top-four finish at the Mat Classic this year. 
He's also noted the fresh faces on the team, which he said should make a positive impact. 
"We have a lot of young kids, but once they get (the program) then we should be pretty good off," Eide said. "It's my last year and I want to make sure my head's squared away … Most of it is mental." 
The boys will face off against Gig Harbor away on Thursday, Dec. 5, for their first match. 
The Lady Tornados will return roughly 15 wrestlers to the mat this year after a less-than-stellar finish at the Mat Classic last season. 
Expectations were high for Yelm last year. The team was looking to three-peat in the 3A state championships but ultimately faltered and finished 11th. Former Tornado Phoenix Dubose, who now wrestles at King University in Tennessee, was the only Yelm athlete to place. 
Like the boys, the girls won't return any state champions this year, but will return six wrestlers with state experience. 
Head Coach Amy Earley is holding out hope for her girls this season and hoping to have a better start than the year prior.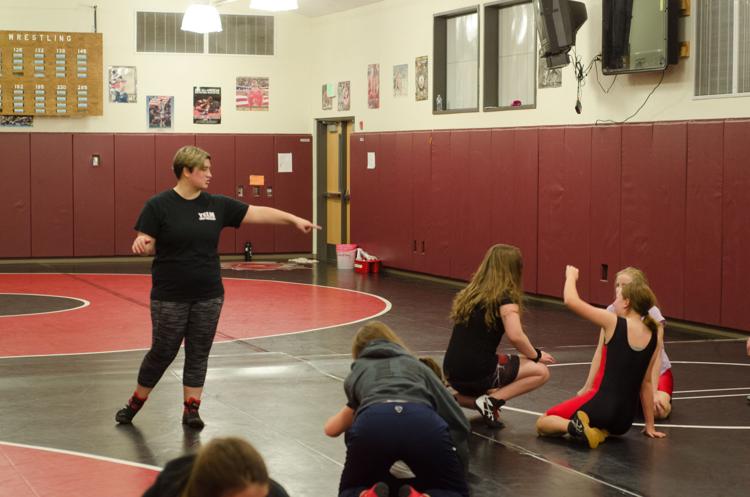 A giant red "YHS Girls Wrestling Wall of Fame" poster now hangs on the walls of the mat room at Yelm High School. The words "Practice Like a Champion" are printed in glitter on the star-studded roster. 
Before practice this week, many of the girls gathered around to look over the names. Earley said it should serve as a little bit of inspiration for her wrestlers.
The Lady Tornados now number 34 girls this year, including about 13 freshmen. Earley said she expects there should be about six or seven girls that see podium time this season. 
Her girls are also excited to get the season going. 
"By the third day, they were wanting to live wrestle. We were showing them moves, they were anxious to try them. The athleticism on the team is a lot more across the board than what we've had in the past couple years," Earley said. 
Earley said her roster is projected to be fairly stacked toward the middle and her girls are still working out challenges in each weight class.
Assistant Coach Mykaila Reach said she doesn't see last season's shortfall as a dissapointment. 
"I definitely see this as a learning experience, especially for those girls that return this year and don't have that. They're hungry," she said, adding that 13 freshmen could contribute heavily this season. 
Top returners this year include sophomore Jordyn Rabalais, senior Trinity Malich, junior Caroline McKay and sophomore A'Myrha Dylina-Syyan, Earley said. 
Freshman Camryn Erickson is likely to be one of this team's best newcomers. 
Senior Carly Smith (140) is returning after a one-year break and is this team's only state placer. Her goal this year is to take the state championship this year after making notable appearances her freshman and sophomore years. 
"It's nice 'cause I want to do this for myself," Smith said. "I just want to see myself do better than what I did in previous years." 
McKay, who wrestles at around the 135-pound eight class, said her goal this year is to be first at districts and then earn a top-eight finish at state. She's hoping to leverage the confidence of three years in Early's program and her love for the sport to do just that. 
"I definitely feel more confident," McKay said. "This summer, I reviewed a lot of my own footage and I feel a lot more comfortable with my own wrestling." 
The lady Tornados will host a tournament this Saturday, Dec. 7, at the Yelm High School gymnasium.