RAINIER — The No. 2-ranked Tigers were coming off a bye week, and they looked rested here Friday night.
Laythan Demarest ran 13 times for 226 yards and four touchdowns, Gavin Parker added 109 yards on 11 carries with three scores, and Napavine crushed Rainier 51-6 to wrap up the regular season.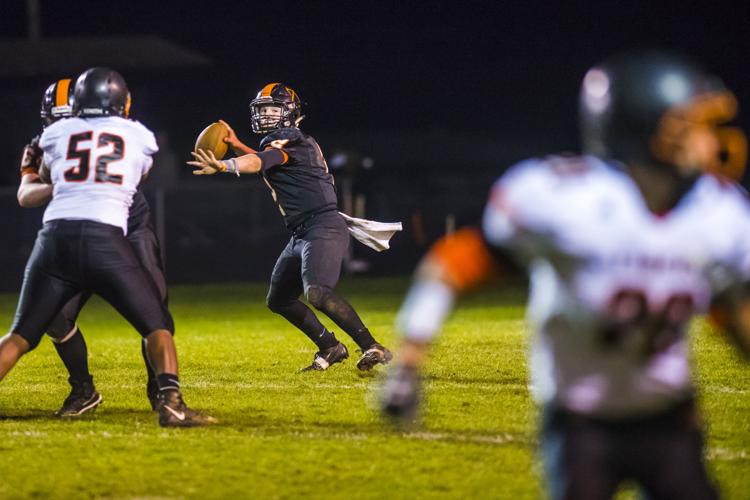 The Tigers finished second in the SWW 2B League Mountain Division, and will take on Winlock — the No. 3 team from the River Division — in the winner-to-state crossover round.
Napavine finished with 415 rushing yards, and 518 total yards.
Demarest scored the Tigers' first four touchdowns on 1-, 40-, 53- and 17-yard runs. Parker scored the next two, on 7- and 9-yard runs, before Rainier got on the board with a 54-yard touchdown pass from Mikey Green to Carson Edminster in the second quarter.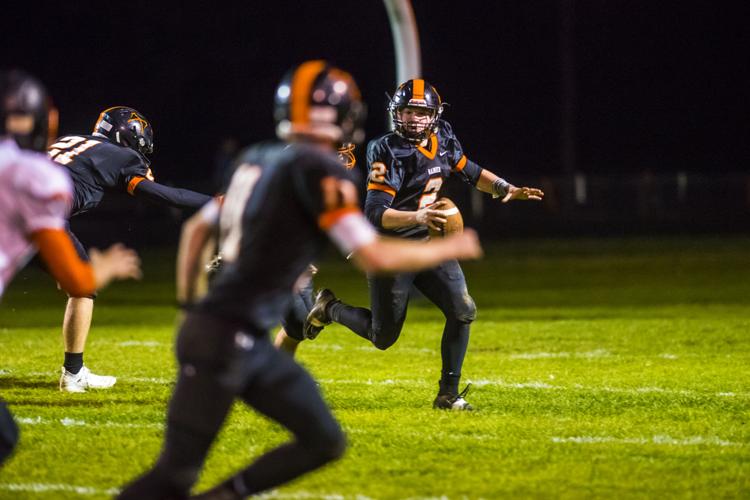 Parker added his final touchdown in the third quarter, and Pietro DeBattista knocked through a 15-yard field goal in the fourth frame.
Green went 8 of 23 passing for 137 yards, but the Mountaineers were held in negative rushing yardage for the game.
Demarest also hit 8 of 14 passes for 103 yards for Napavine (7-1, 3-1 league).