First year cross country runners Gabriella Willadsen and Ryan Lange have been making large strides for Yelm in their inaugural season. And as the season progresses, coaches say they expect the two to make heavy contributions as both the boys and girls teams compete for favorable spots at districts. 
Lange and Willadsen, both currently the boys and girls No. 2 runners for Yelm, recently had superb showings at last week's North Thurston Ramrock Classic. Lange, a sophomore, finished third in the 5,000-meter race with a personal record of 17:01.40. Willadsen, a freshman, finished 15th with a time of 23:02.68. 
Both boys coach Alex McIntire and girls coach Dan Baker say the pair's individual success can be attributed to their dedication toward practice, their team-first mindset and their commitment to improving.
"Back when we beat Gig Harbor on their own course, (Lange) was asking, 'Why didn't we win more?'" McIntire said. "That team drive that he has is why he is seeing so much growth this season. He's working for his teammates, not himself."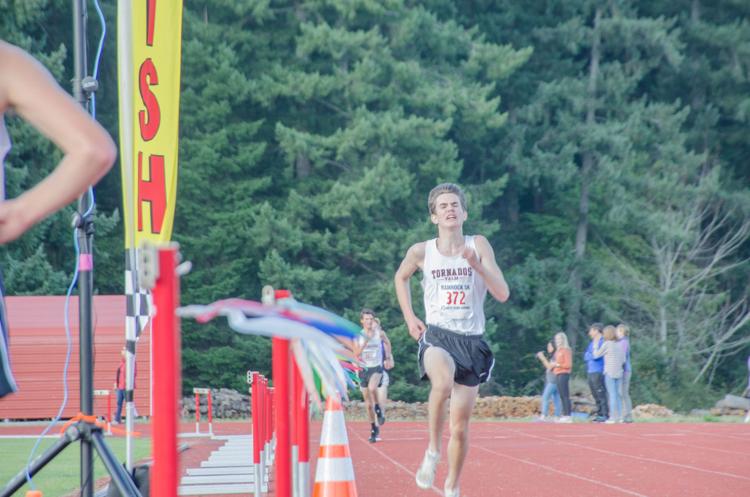 Lange's improvements have been noticeable. Starting the summer out, the sophomore was ranked as Yelm's No. 5 runner and has quickly shown that he has what it takes to compete with the likes of junior Kelan Herness and senior Jacob Barnert, two of the program's most well-established runners. 
It's that teamwork that has made Yelm quite the threat in the 3A South Sound Conference. 
"He just keeps going the right direction," McIntire said of Lange. "He's really buying into the program."
At the Ramrock on Tuesday, Sept. 24, Yelm's boys team held a sizeable pack toward the front. The Tornados finished first out of five regional teams, besting North Thurston by 12 points, and the boys were able to finish with four runners in the top 10. 
"I wouldn't say we made any statements. I'd say they did what they needed to do … It was treated more as a glorified workout," McIntire said.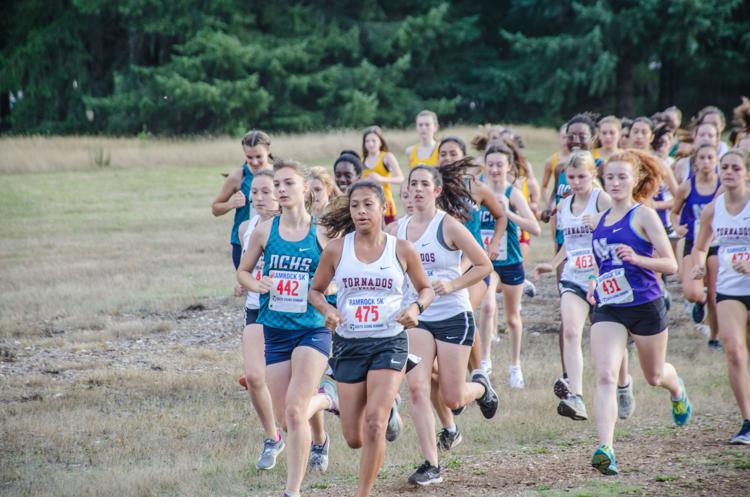 Despite some fatigue from the Brooks Fort Steilacoom Invitational the Saturday prior, the Yelm girls were consistent toward the middle and ran a decent race, finishing fourth among five teams. 
Overall, the team continues to close the gap, Baker said. 
"We've actually moved up where we were on North Thurston. We'll have to either kick them or someone else in order to make it to districts," Baker said. 
Willadsen has been taking to the program fairly well, Baker said. Although he's not quite sure where she'll end up by the end of the season, he's sure of one thing — she'll have built a superb foundation for her next season when she's a sophomore. 
"I think she's still a little bit adjusting to the distance," Baker said. "I think there's more in there and I don't think she knows how much is left in there." 
Alongside the rest of her teammates, improvement and an eagerness to see their team move forward is a common trait, Baker said. 
"She wants to contribute more, that's the thing," he said.