The Winlock Cardinals (6-0, 14-2) extended their winning streak to 11 straight games Wednesday, Jan. 22, in what was a double-digit loss for the Rainier Mountaineers (3-4, 9-8) at a home Central 2B matchup. 
The Lewis County team got off to a hot start, outscoring Rainier 30-8 in the first half. The Mountaineers had trouble finding opportunities around the Cardinal's defense, and they ultimately went scoreless in the first quarter. 
Six-foot Winlock senior Bryce Cline contributed 12 points in the first half to lead the team of consistent shooters.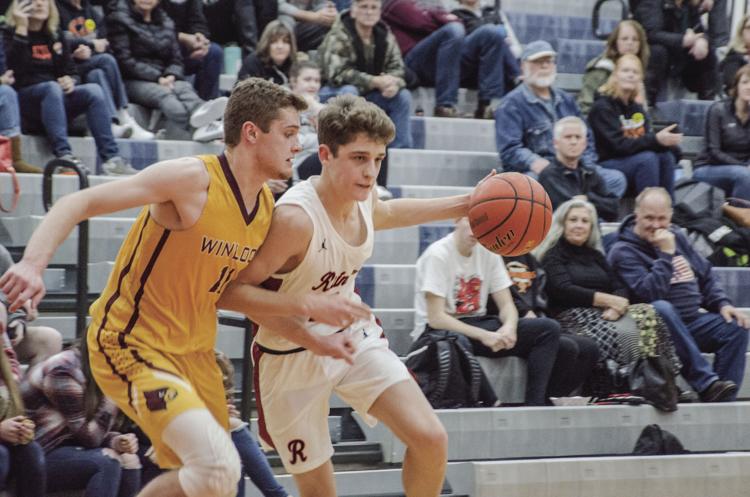 Rainier came back fighting after the half, though. Rainier's Logan Bowers, a small forward, scored six points in the first two minutes. Sophomore guard Ian Sprouffske and freshman guard Jake Jeske also sank three-pointers in that time. 
The young Mountaineers wouldn't be able to keep up though as the Cardinals followed point-for-point in the final quarter, 13-12, to ultimately win 48-35. 
"Our defense was good. That's the first time this team's been held from 60 all year, so I told the kids that if we could hold them to 50 we'll have a chance," Rainier Head Coach Jeremy Landram said. "That was a great learning experience to play a great team like that in that situation. They learn through it by going through the fire." 
With a couple games under their belt since facing off against Rainier, the Cardinals are now ranked at No. 2 across the 2B state landscape with a 13-game winning streak.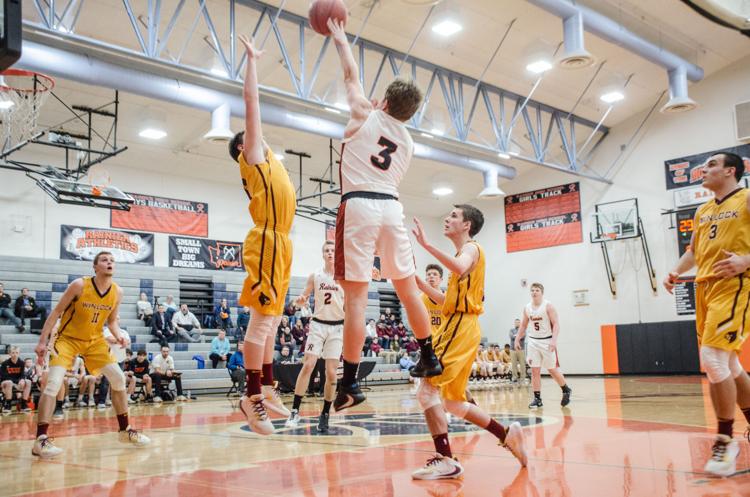 Despite the loss, Landram said he's confident in his team moving forward. 
"The good thing is they're not satisfied," Landram added. "They went out and competed for the second half, but they're real disappointed in themselves for their first half performance and that shows a lot." 
Last year, the Cardinals got knocked down to the consolation bracket in the quarterfinals of the 2B Southwest District tournament. In more ways than one, Winlock is looking for redemption this year, and they might be on the fast track. 
"We came in (to the season) with pretty high expectations and it's been so far, so good for us," said Winlock Head Coach Nick Bamer. "Rainier's improved. They're getting there. They'll be a handful in a year or so ... They're right in the thick of things in our league right now." 
Bamer said the most notable part of the matchup against Rainier was shutting them out, 11-0, in the first quarter.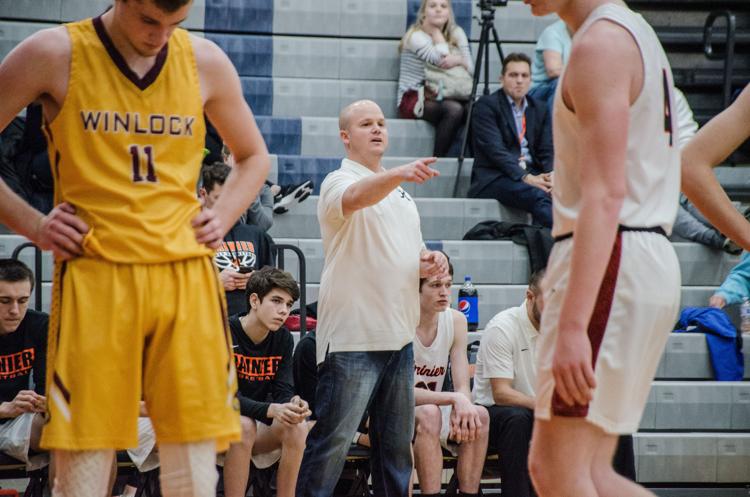 "I thought we came out with a lot of intensity. That's the first time we've shut a team out in the first quarter. That's always a good way to start, especially on the road," Bamer said. "I was pretty happy with that. I think we came out of the locker room a little flat after halftime." 
Cline led Winlock in scoring with 18 total points. Senior Coleson Richendollar, who towers at 6-foot-3, went three-for-five on the free-throw line and totaled 11 points in scoring for the Cardinals. 
Bowers and Jeske led Rainier in scoring with 10 points each.