After twice finding the back of the net within the first 10 minutes of play, the Yelm Tornados were able to keep the momentum going Tuesday night against the Spanaway Lake Sentinels and earn their first when of the season with an 8-0 shutout.
The Tornados (1-0-1) were also able to sink four goals in the first half and four goals in the second half, with senior right-forward Rhiannon Lott leading the team with two goals.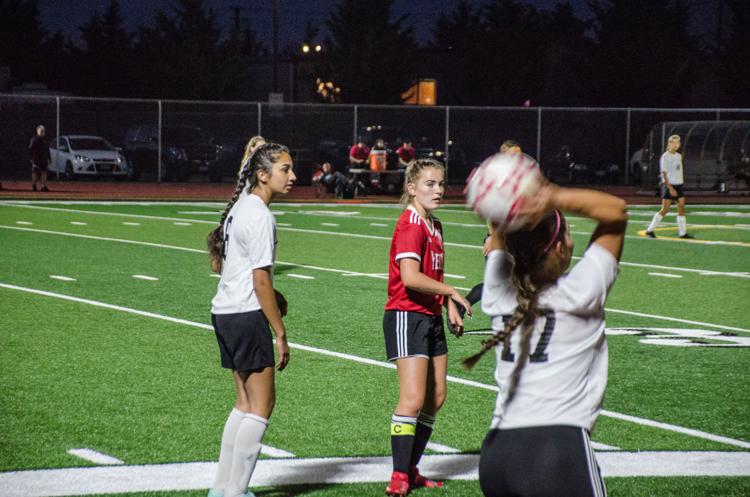 Head Coach Jay Dorhauer said the win against Spanaway Lake (0-1) was important for his team and he hopes it will bolster their confidence going into league play.
"When you're playing a team maybe with a little less skill, the longer you let them hang around the more confidence you give them and the tenser you get," Dorhauer said. "I thought this game was huge for us tonight, giving confidence going into league play. We've never scored like this before."
Junior forward Megan Thomas, senior center forward Imani Tustison, senior forward Sophie Hall, senior forward Malia Paulsen, junior midfielder Alyssa Jackson and junior midfielder Lindsey Booth also scored for Yelm.
My'kel Jones was Yelm's goalie in the shutout.
Lott said the win was all about teamwork and communication on the pitch.
"All I know is that it comes from the team, not just me, to get those two goals. But it feels like a good victory in the end to get them. But I know we all worked hard to get that because it went through all the players to get to me," she said. "I've played with a lot of these girls my whole life, so we all blend pretty well and it's all a lot of fun. A lot of positive energy."
Her first goal came from a swift charge spearheaded by Hall. Leading 1-0 after Hall sunk an assist from Lott, the duo switched it up and Lott was able to receive the ball from Hall, this time on a rush up the centerfield for the duo's second goal at the eight-minute mark.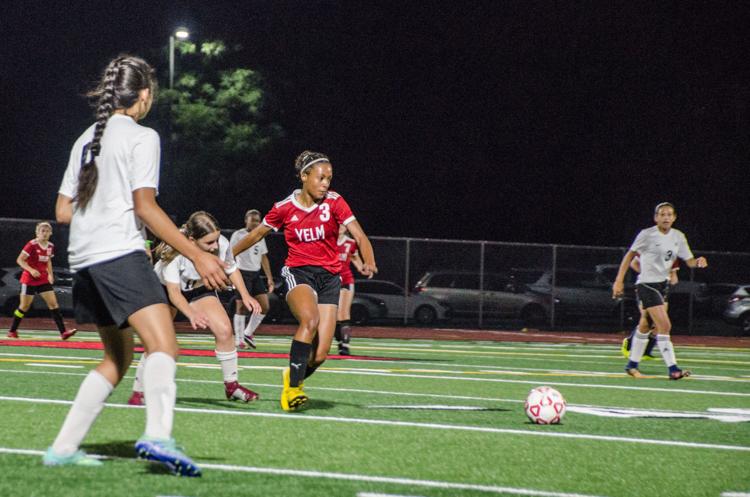 Lott's second goal was scored within the first minute of second-half play.
"She really picked it up tonight," Dorhauer said of Lott. "She received those long balls well. She's got speed. And when she can control the ball, she can beat anyone with that speed."
From the center, Tustison also showed tenacity to get things done against the Sentinels. Not only was the senior playmaker able to help lead the charge, but she also found two impressive shots on goal around the 17-minute mark. She later scored on a charge down center, which ended with a swift right-footed shot that landed in the lower left side of the net.
Dorhauer said what stood out about this game was that his team was finally able to get the ball wide when making attacks.
"Really, those first few goals were all a product of starting wide, getting the ball wide and then coming back in," he said.
The Tornados' first league matchup against North Thurston (1-0) will be played at 7 p.m. on Sept. 17 in Yelm.
Dorhauer said he expects a tough matchup, especially after they shut out River Ridge 8-0.
Yelm will face Shelton at 7 p.m. on Thursday, Sept. 19, and Peninsula at 7:15 p.m. on Tuesday, Sept. 24. Both will be played away.