The Yelm Tornados boys basketball team will go into South Sound Conference play this week with a 1-2 record that will likely fuel confidence as the team enters the long season ahead.
Last week, Yelm faced off against a trio of competitive 2A teams from around the region that tested their ability to perform from all angles of the court.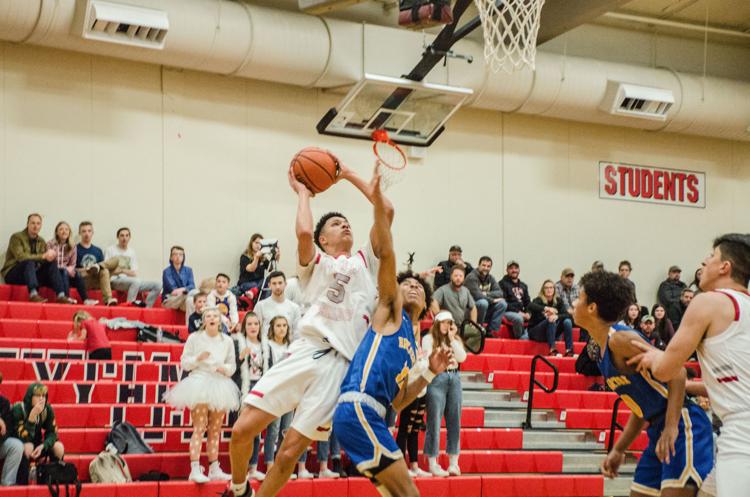 Yelm was ultimately successful at home last Monday, Dec. 2, against Orting, pulling out a 70-45 win. The team fell 55-34 to Fife on Wednesday and 51-37 to Bremerton Friday.  
Despite the result against Bremerton, the Tornados came off strong initially against the Knights, outscoring them 6-0 in the first quarter. 
Going out of the first quarter, senior small forward James Wildish hit a buzzer-beating 2-pointer as he leaned from nearly behind the net. Wildish would also be the first to score in the second quarter, but Bremerton would find momentum. 
The Knights ultimately came back in the second quarter, outscoring Yelm 23-5 and taking the lead into the half. 
Down by 12 points at the start of the third quarter, the Tornados looked to come back.
Despite safety guard Bob Peterson, small forward Terell Dunn, center Bradley McGannon and Wildish putting points on the board for Yelm, the Knights still managed to outscore the Tornados.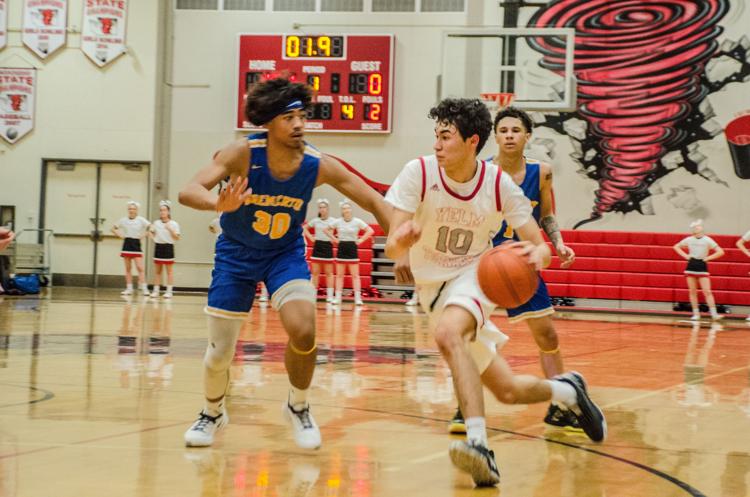 Yelm attempted to buffer Bremerton's offense through a tough defense, but they just couldn't recover, despite catching fire and nearly matching Bremerton's scoring, 20-19, in the fourth quarter. 
It was a tough night for Yelm scoring. Only two of the 15 3-point attempts were made and the Tornados went 15-for-37 overall on scoring opportunities. 
Wildish went 6-for-11 shooting and contributed a total 13 points. 
McGannon and Dunn both scored 10 points.
The Tornados faced off against North Thurston at home on Wednesday, Dec. 11, and will go into a spree of away games this upcoming week.