The Warriors made a late run, but Tenino held on Friday night to secure a 58-51 win over rival Rochester.
The win gives Tenino a sweep in the boys hoops installment of the Scatter Creek Showdown rivalry, which began with a 56-47 win on Dec. 13 in Rochester.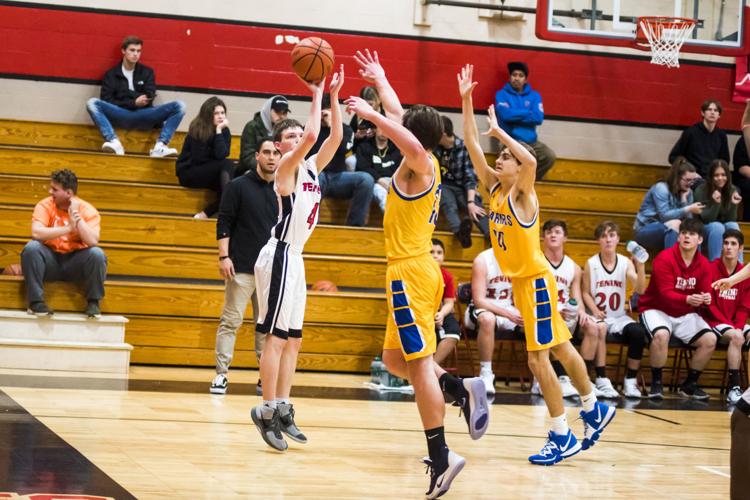 "It's always great to get a rivalry win and it's nice to finish out the year 2-0 against Rochester," said Beaver coach Joe Chirhart.
Tenino had built a 49-35 lead after three quarters, though the Warriors heated up enough to bring it well into the single-digit range in the fourth frame.
"In the third quarter when we jumped out to a lead, we buckled down on defense," Chirhart said. "We came out with the mindset that we want to get stops on defense and let our defense lead us to our offense."
The Beavers' 13 steals helped in that regard, though Chirhart noted the finish could have been more convincing.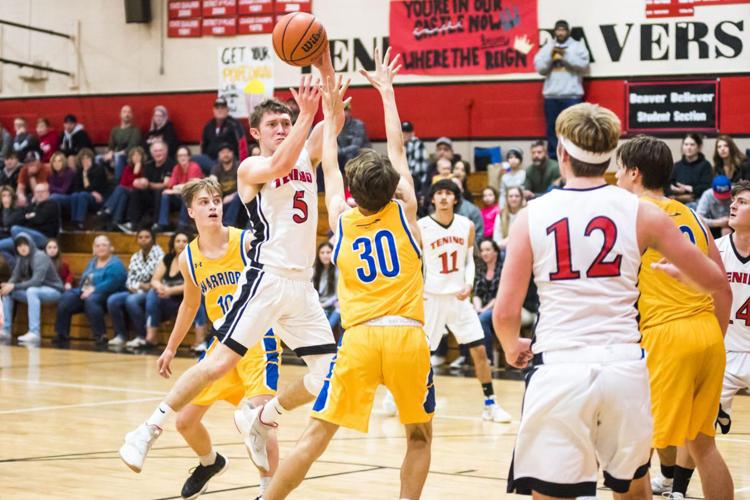 "We played well, but I think we need to learn how to finish games," he said. "I think this is the first time all year we got up to a 14- or 15-point lead, but we got complacent and started taking a bunch of 3s and stuff."
Hickle's 15 points led Tenino, and he contributed 15 of the Beavers' 39 team rebounds.
Paxton Russell added 13 points, and Logan Brewer chipped in with 11. Tenino also recorded 13 steals.
The Beavers went 20 of 60 from the field (34 percent) and hit 16 of 27 foul shots, while the Warriors were just 4 of 15 (27 percent) at the free-throw line.
Landon Hawes led Rochester with 15 points.