Chehalis — Kaeley Shultz dropped a game-high 23 points, 11 rebounds and 4 steals and Rainier pummeled Napavine 54-14 in the Mountaineers' 2B District 4 playoff opener Wednesday.
The Mountaineers shot a blazing 57 percent from the field on 20 of 36 shooting to easily down the Tigers, holding Napavine to just 8 percent shooting on 4 of 50 from the floor. Faith Boesch added 15 points for Rainier.
"[We] struggled tonight from the field," Napavine coach Shane Shutz said. "Rainier was well prepared. They shot extremely well. Shultz and Boesch hit big shots."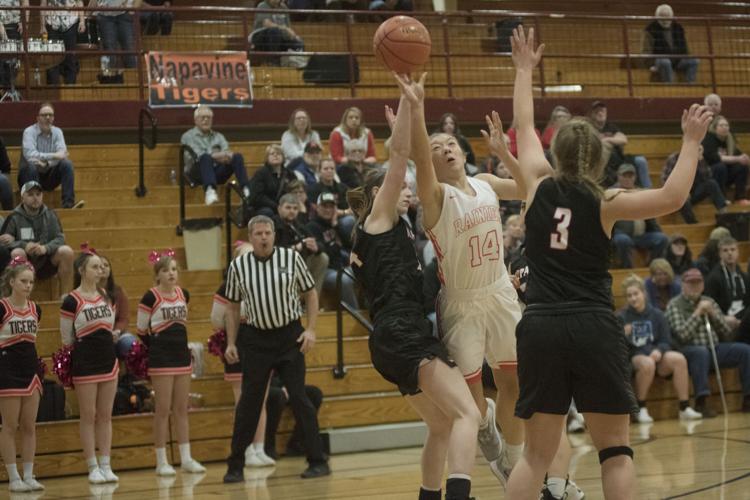 Third-seeded Rainier (17-4) moves on to the quarterfinals to face Pacific 2B League's second-seeded Raymond (18-2) at 1:30 p.m. Friday at Montesano High School. The Seagulls have a sophomore star of their own, Pacific 2B MVP Kyra Gardner, to counter Rainier's sophomore standout Shultz.
Napavine (8-13) heads to the consolation bracket to take on the loser of Adna and Ilwaco on Monday at a time and location to be determined.
"We have to bounce back and get ready to play Monday," Shutz said.