Rhonda Colony and her husband, like many people around the Pacific Northwest, are getting hooked on the fast-growing lawn sport of cornhole.
When close to 100 people signed up in pairs to participate in the inaugural Lions Club Cornhole Tournament this summer, Colony said she knew this was a sport that was catching on even in rural Thurston County.
This fall, newly formed business Rainier Cornhole will host the area's first cornhole league on Sundays at the Nisqually Valley Moose Lodge. The first toss will be at 3 p.m., Oct. 27.
"For me, we're trying to standardize the game. It's getting big. It's on ESPN. For me, it's a way to get outside," said Colony, owner of Rainier Cornhole. "And it's just a lot of fun to hang out with people. It's a good group of people."
The five-week league costs $50 per player, or $100 a pair. Players are encouraged to bring a partner.
Teams will take part in six games, with new tournaments hosted every week. More information on prizes and rewards will be available soon, Colony said.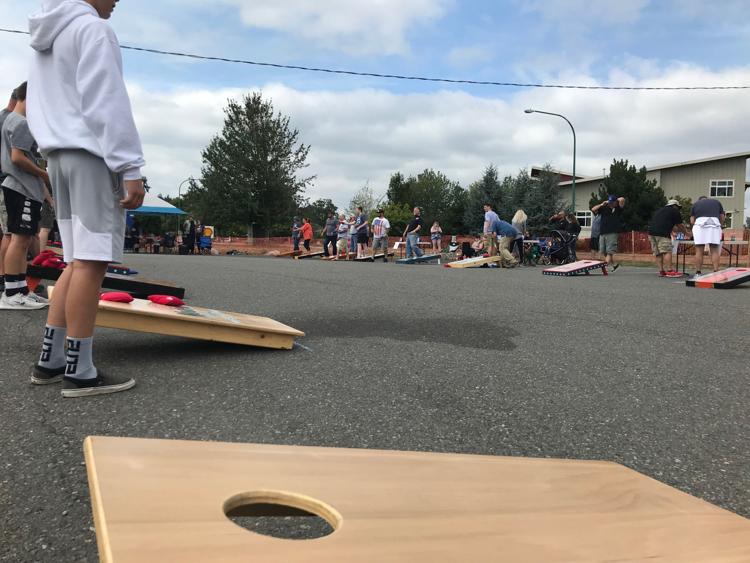 Rainier Cornhole was founded in September by Colony, who frequently participated in The 253 Cornhole at the Elks in Puyallup with her husband. Colony said she recently had 12 custom boards made for her new business, which she hopes will help bring more cornhole opportunities to the area.
Colony said she's hoping for a decent turnout. The more people who show interest in the league, she said, the more likely it will be that they'll collaborate with the Moose lodge on further leagues.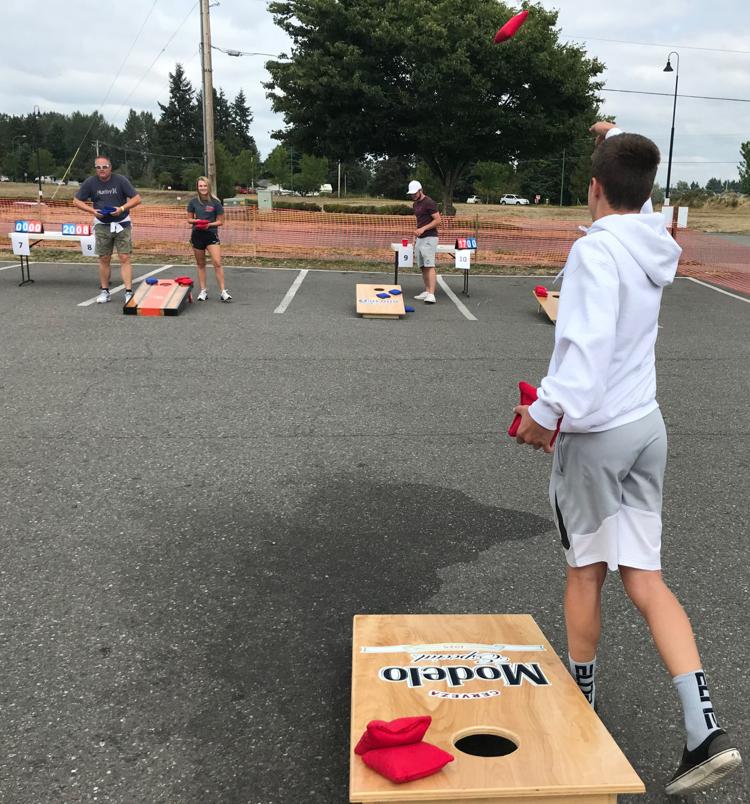 "This is just season one, so we'll see how it goes," she said.
Regardless, Colony said she's excited to be able to host a league at the Yelm lodge. She's passionate about spreading her love of the sport and said sometimes she enjoys watching the sport and the players more than playing.
"In a way, it makes it better to run the tournaments because then I'm not getting pulled away to play," Colony said.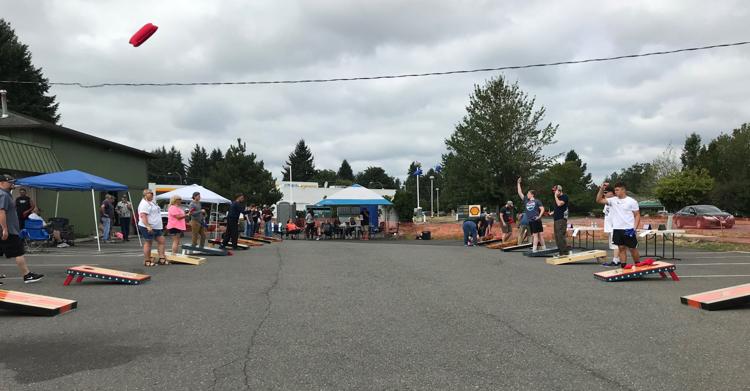 Rainier Cornhole will host an additional tournament Saturday, Nov. 2, from 3 p.m. to 9 p.m. to celebrate the Veterans of Foreign Wars Post 318's centennial anniversary. It'll be held at the post in Lacey.
For more information, visit Rainier Cornhole's Facebook page.