Seniors Bradley McGannon and Sylas Franklin, two Yelm High School football standouts, signed letters of intent to continue playing football in college on Wednesday, Feb. 5.
Franklin, a wide receiver for the Tornados, announced his intention to play junior college football with the Feather River College Golden Eagles in Quincy, California. McGannon, a two-way lineman, announced late last month his status as a preferred walk-on for the University of Washington Huskies.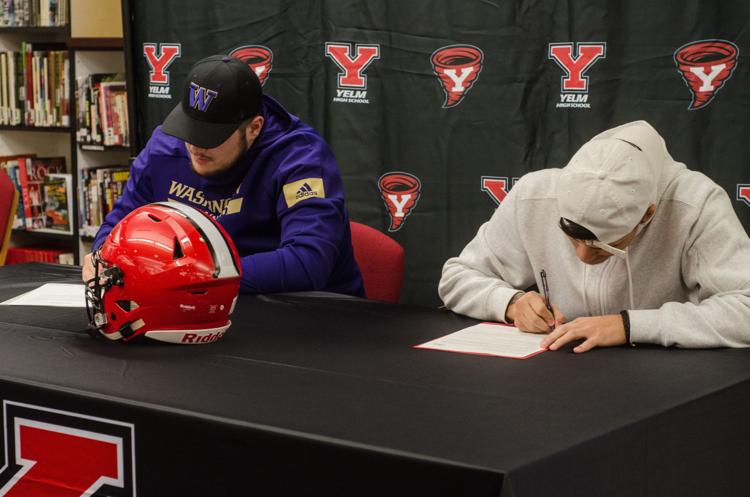 Offensive line coach Brian Foote spoke about McGannon prior to the signing on behalf of defensive line coach Dan Caldwell.
"Everyone that knows Bradley knows the effort he puts into practice, to games — you can't touch this guy's work ethic," Foote said to McGannon, who was clad in Husky purple. "All the things that his leadership has shown — everything he did in the locker rooms or out on the field — that all comes together. And that's why he's getting the opportunity to go wear this color right here."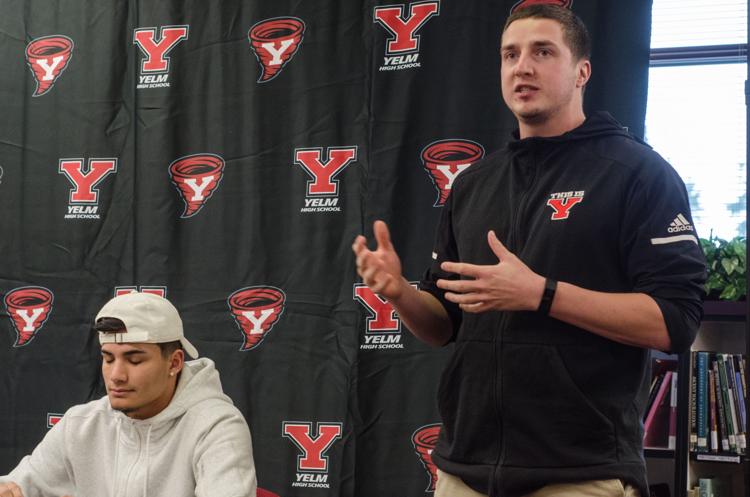 Bryan Irion, the team's offensive coordinator, praised Franklin in his own remarks. He said it has been great to see Franklin grow from a small receiver into a well-rounded player.
Irion also noted the leadership qualities the Yelm senior has developed over the last year.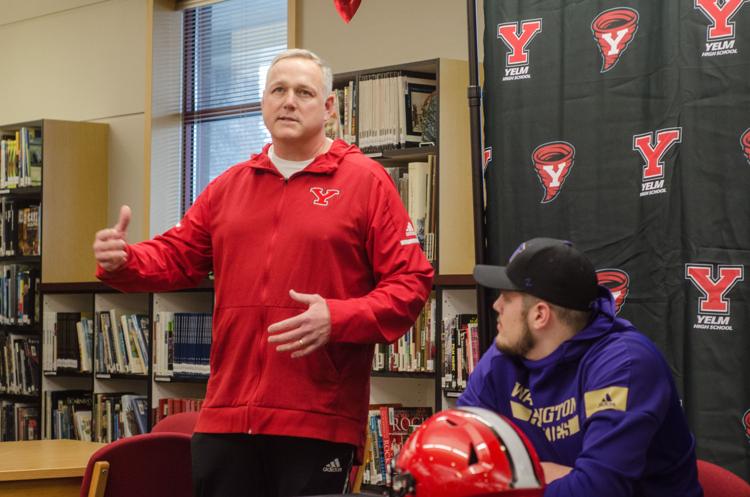 "I've known Sylas for four years in our football program. Just to see where Sylas came from as a freshman and his growth to his senior year, honestly not everyone who comes through Yelm can do that," Irion said. "He sets an example for all receivers and skilled position players in our program to show that you can go on to college and play football."
Following the remarks, the duo signed their letters and took photos with their team, family and friends.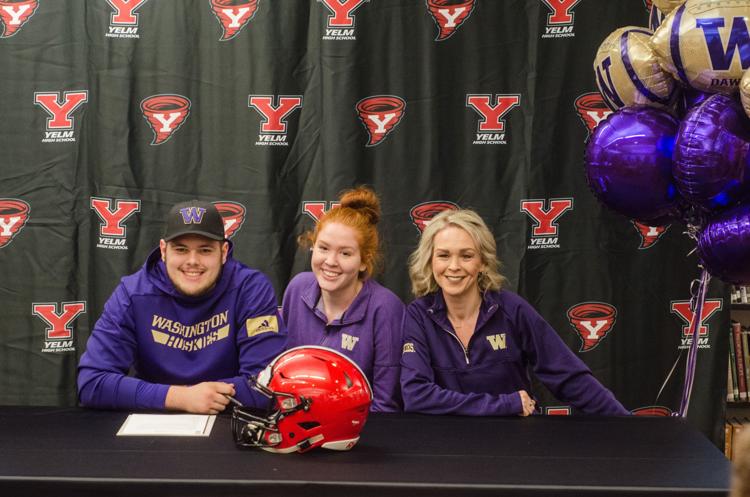 Franklin told the Nisqually Valley News that he's really excited to step out on the field for the Golden Eagles. He's been speaking with coaches at the program since January and said they were really impressed with his film and thought he'd be a stellar addition.
"I've watched a lot of their film. They run the same offense we do, so I'll get used to it quick," he said, adding that he'll be playing on the same team as his cousin.
The 5-foot-10 senior's goal is to graduate with his associate's degree, apply for plenty of scholarships, and transfer to wherever opportunity presents itself.
"I've always been a UW Fan, ever since I could walk, so I'm really proud of Bradley. Any D1 school that'll take me, I'll go," Franklin said.
McGannon said he's looking forward to focusing on football. He said being close to his family should help him as he plans on studying engineering.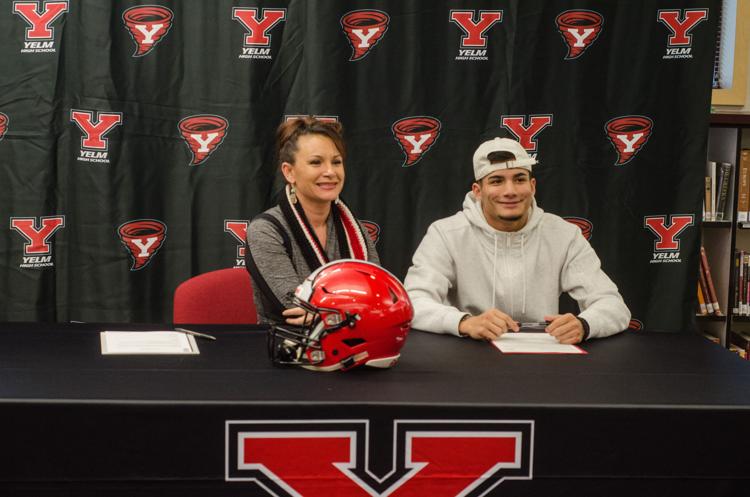 "I know a lot of people are really excited, especially since Yelm hasn't done this in a while. To me, it's cool and I know a lot of my teammates think it's cool," McGannon said. "When I was little, I didn't think this would happen. But as I got older, put in the work, it sort of turned into reality. And now it is reality."
McGannon has been in talks to play with UW since this last summer, head coach Jason Ronquillo said. The 6-foot-3 senior will be the first Yelm High School graduate to play FBS football in a long time, he said.
Summer training and classes will start just weeks after McGannon and his peers graduate.