MENLO — The Mountaineers started off hot and held on late here Friday, edging Pe Ell-Willapa Valley 28-20 in the District 4 crossover round.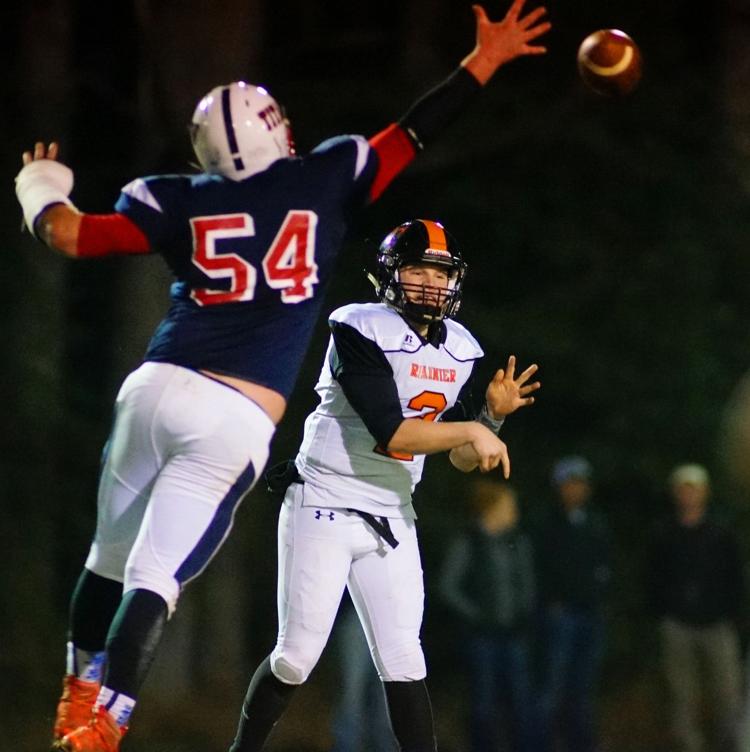 Rainier, the No. 4 seed out of the SWW 2B League Mountain Division, advances to the State 2B playoffs. The loss ended the season for Pe Ell-Willapa Valley (6-4), which had won the SWW 2B Coastal Division for the third straight season and its fifth-straight league title, dating back to the 2015 Central 2B League championship.
"I'm happy with the way we played," PWV coach Josh Fluke said. "It didn't turn out the way we wanted, obviously, but I'm not making excuses. Rainier's a damn good team."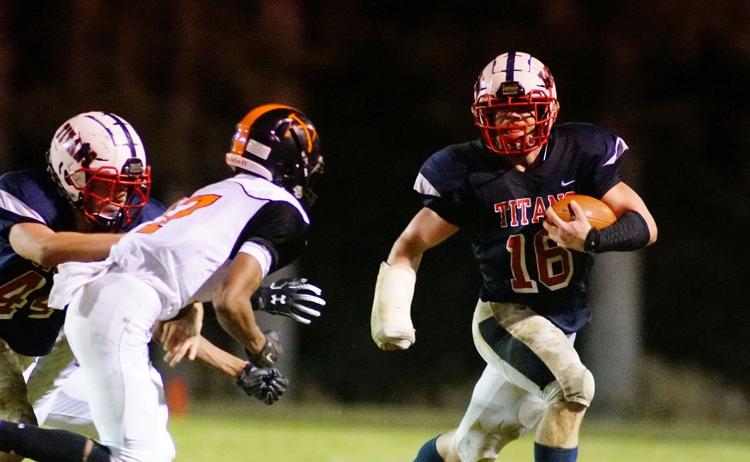 The Mountaineers got a big game from receiver Brody Klein, who caught five passes for 91 yards and ran 18 times for 113 yards. He also accounted for all four Mountaineer touchdowns, hauling in 31- and 32-yard scores from quarterback Mikey Green in the first half.
PWV got on the board with a 1-yard touchdown run from Landin Isaksen in the second quarter, but trailed 14-7 at halftime. Max Smith knotted things up with a third-quarter touchdown.
Rainier added a score in the third on a 4-yard run from Klein, and after the Titans fumbled away the ensuing kickoff Klein scored again on a 3-yard catch from Green.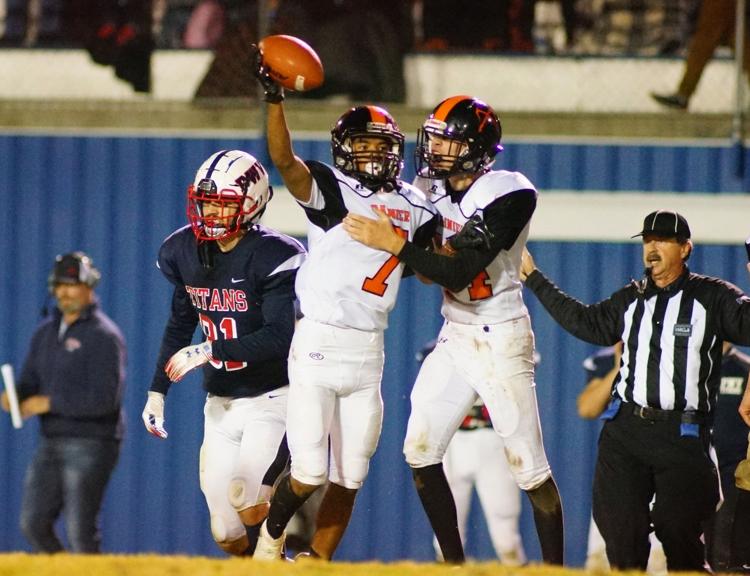 The Titans responded late with a 1-yard touchdown run from Smith, but couldn't complete the comeback.
Smith crossed the 1,000-yard mark for the season in the loss, and finished with 16 carries for 89 yards. Kollin Jurek added 67 yards on 14 carries, and Isaksen ran for 69 yards.
The Titans finished the season 6-4, despite losing starting quarterback Logan Walker and running back Peter Hamilton to injuries. Three starters (Kobe Hoffman, Luke Gerow, and Smith) were playing with casts on one of their arms in Friday's game.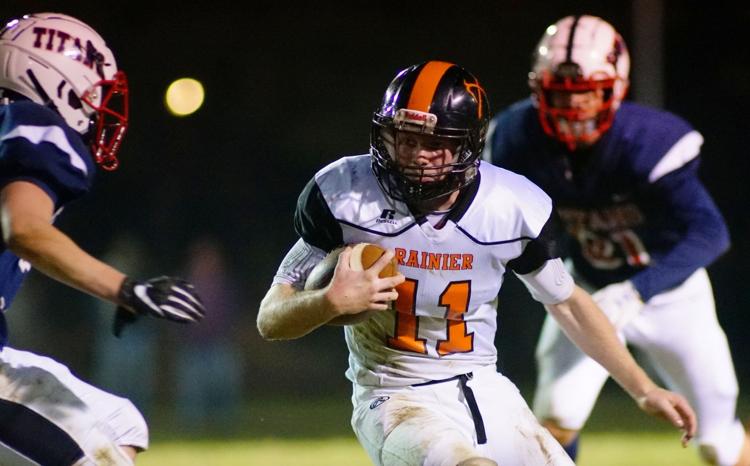 "They still played a hell of a game," Fluke said. "I'm proud of my boys, but a few guys stepped up. Overall, I'm a proud coach with how my team played this year."
Rainier (6-4) advances to the State 2B playoffs, and will learn their first-round opponent after the state seeding committees meet on Sunday.