Rachel Petersen is the new face of Country Cuts in Roy. So far, she's been embracing the country calm and undeniable charm of her new salon's location.
Petersen, 24, reopened the beauty salon Aug. 1 and has been seeing a steady stream of clients coming in since she opened her doors. A former stylist had worked at the location previously, Petersen said, and she recently took over the lease.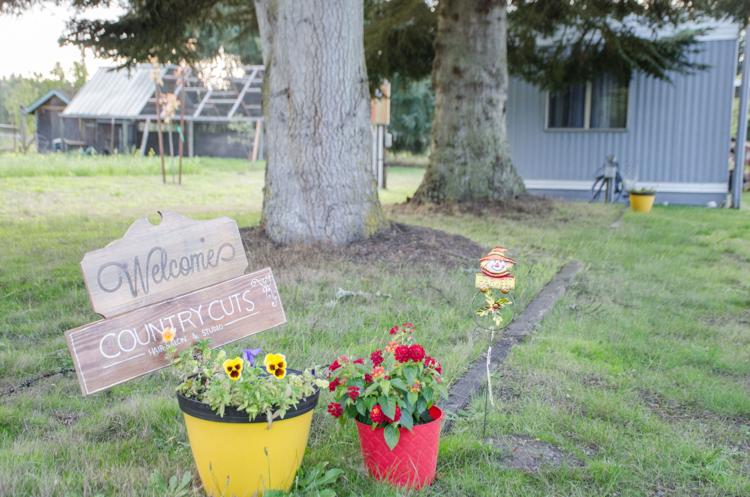 This is something of a return to form, the 24-year-old Yelmite explained. After high school, Petersen worked at Great Clips in Yelm for four years where she learned a lot about cutting hair, but not a whole lot about the colors and chemical variations that come with more eccentric fashion.
"It was getting to be just a 9-to-5 with cutting hair," she said. "I almost quit hair before I got this opportunity."
Around the start of July, Petersen said she saw that the property was for lease and considered the idea of starting her own business. After applying for her business licenses, investing roughly $2,000 in chemicals and products, and after a short vacation, Country Cuts was able to reopen.
Petersen said she knew it was a big risk, but she's hoping it will pay off.
"I had about one week off to go camping," she said. "It all happened so fast."
Aside from the large amount of independence operating a business grants, Petersen said her favorite part of opening Hair by Rachel at Country Cuts is that it gives her the ability to be as creative as she wants and it allows her to work with clients on a variety of hairstyles.
"I guess just the option to be more creative now. It feels like art again," Petersen said.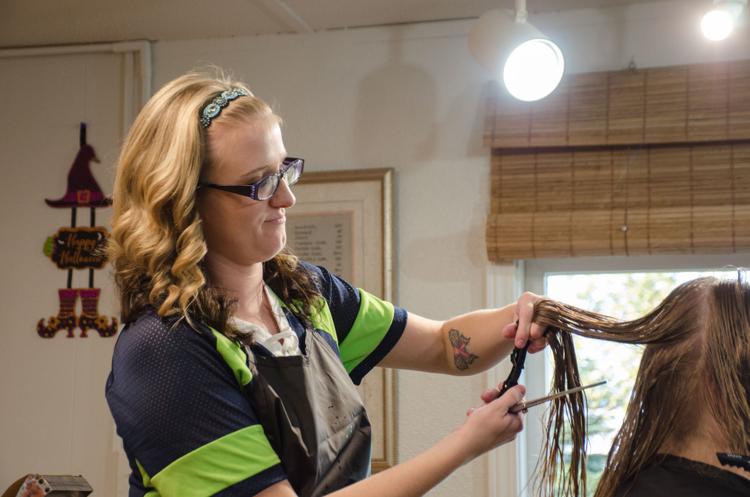 The outside of Country Cuts is quaint — you probably would miss it without the small sign near the rambler's ramp that says "Welcome" alongside the salon's name.
Inside, Petersen has decorated her humble studio with Halloween and autumn-themed decor. She said she's always trying to make the small studio feel even more like home.
"It looks like home. It's peaceful here," Petersen explained.
Country Cuts offers multiple services, including haircuts, perms, waxes, conditioning treatment, color services and more. Women's haircuts start at $30, with men's priced at around $17.
For more information on Petersen's business or to set up an appointment, visit Hair by Rachel at Country Cuts on Facebook.
Hair by Rachel at Country Cuts is located at 29506 State Route 507 in Roy, Washington. The phone number is 253-843-0181.