On the crisp and sunny Friday after Thanksgiving, the Steelhammer family and friends could be found in Rochester sorting and tagging Christmas Trees with messages reading "Merry Christmas! Thank you for your service!" 
They were preparing the trees to be loaded on a FedEx truck Monday morning and driven to Joint Base Lewis-McChord and then taken to a military family's home.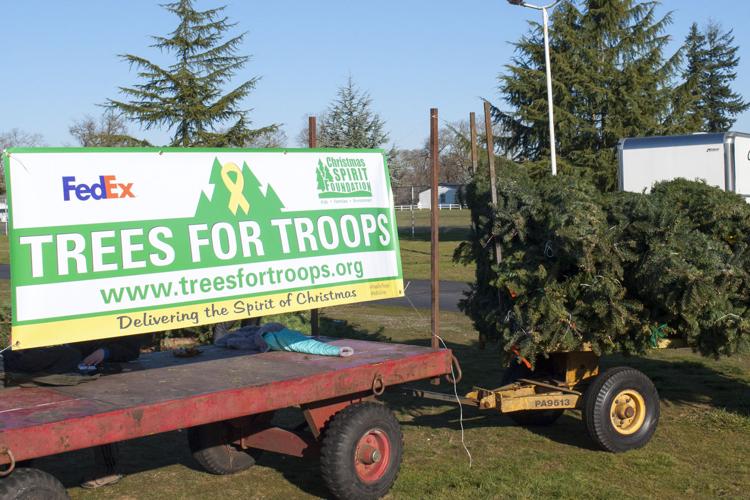 Mark and Suanne Steelhammer, with KLM Tree Farm, have collected 350 to 400 Christmas Trees that have been donated from several local tree farms Trees for Troops — a program that donates Christmas trees to individuals in the military and their families during the holiday season.
Mark Steelhammer said the program is rewarding.
"For me it's a 'thank you' to the troops for what they do for our country," he said.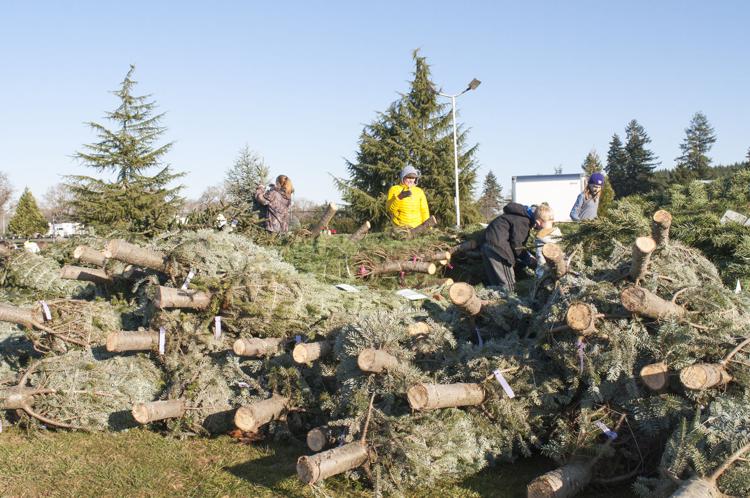 Since 2005, about 225,000 farm-grown Christmas Trees have been donated to troops and military families. 
Trees for Troops began in 2005 after FedEx and the Christmas SPIRIT Foundation, the charitable branch of the National Christmas Tree Association, decided to work together to make the holidays brighter for those who have served or are currently serving our country and their families. 
Steelhammer was on the National Christmas Tree Association Board for several years and served as president for a few years. He was on the board when the idea for the program came to fruition. Trees for Troops is entering its 15th year and the Steelhammers and their tree farm have been involved with the program since the beginning. 
"The National Christmas Tree Association and the Christmas SPIRIT Foundation had the idea of trying to get trees to some of the troops so we asked FedEx if they would partner with us to provide the freight on their behalf and they agreed," Mark Steelhammer said.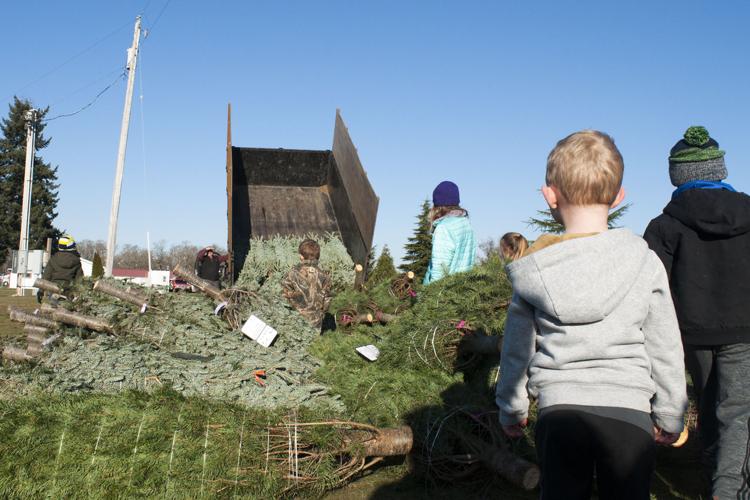 Aside from KLM Tree Farm, some of the other local farms that have donated trees include: Mistletoe Tree Farm, Tillman Christmas Trees, Snowshoe Evergreen, Aldrich Native Northwest and Hunter Christmas Trees. 
"It's a national program that ships trees to military bases all over the county. These particular trees will go to JBLM," said Mark gesturing to the hundreds of Christmas trees stacked in the field in front of him. 
Mark and Suanne Steelhammer's daughter, Kendra Driver, brought her children, Gracie, Lizzie Allison, and Cody to help tag the trees. A family friend, Katie Hoover, brought her children Carter, Owen, Nolan, and Kase, to help prep the trees as well. Hoover's husband, Ryan is a Marine veteran, so the program hits close to home. 
"Some of the families say they wouldn't have a tree without (Trees for Troops) so it's really cool to help make their Christmas more special," said Suanne.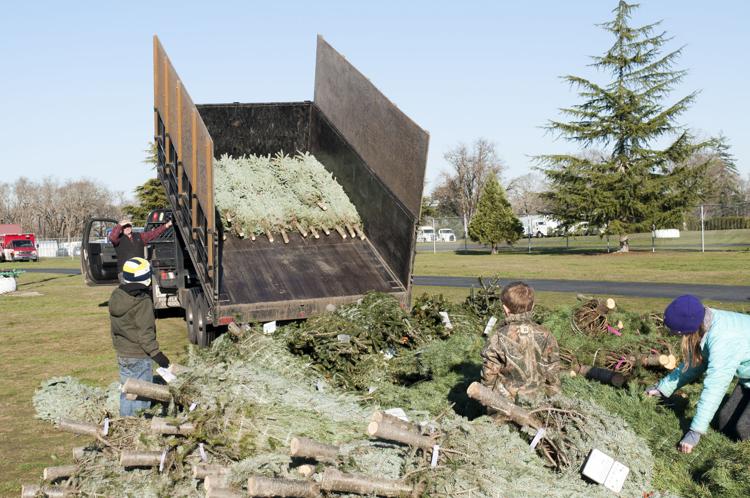 The Steelhammers have about 300 acres of Christmas trees that are apart of the KLM Tree Farm. The trees start out as yearlings and then it's usually 8 to 12 years before they are harvested. The trees require upkeep over the years such as fertilization, pest control and trimming. 
"The nice, unique thing about the Christmas tree business though, in general, is that each one of these trees goes to an individual home instead of like a load of wheat where it goes to the grain mill. These go to individual people's homes and bring joy," he said.