Local authors Michael M. and Sharon K. Middleton have published their latest book, a historical fiction novel titled "The Yellow Dawn." 
It's the 20th book written by Michael Middleton who, as he always does, will be donating all proceeds to a nonprofit he's worked with since 1989 — Youth With A Mission Faith Harvest Helpers.
The couple will hold a book launch party for their new co-authored book from noon to 4 p.m. on Saturday, Feb. 8, and Sunday, Feb. 9, at the Shiplap Shop and Coffee House in Yelm.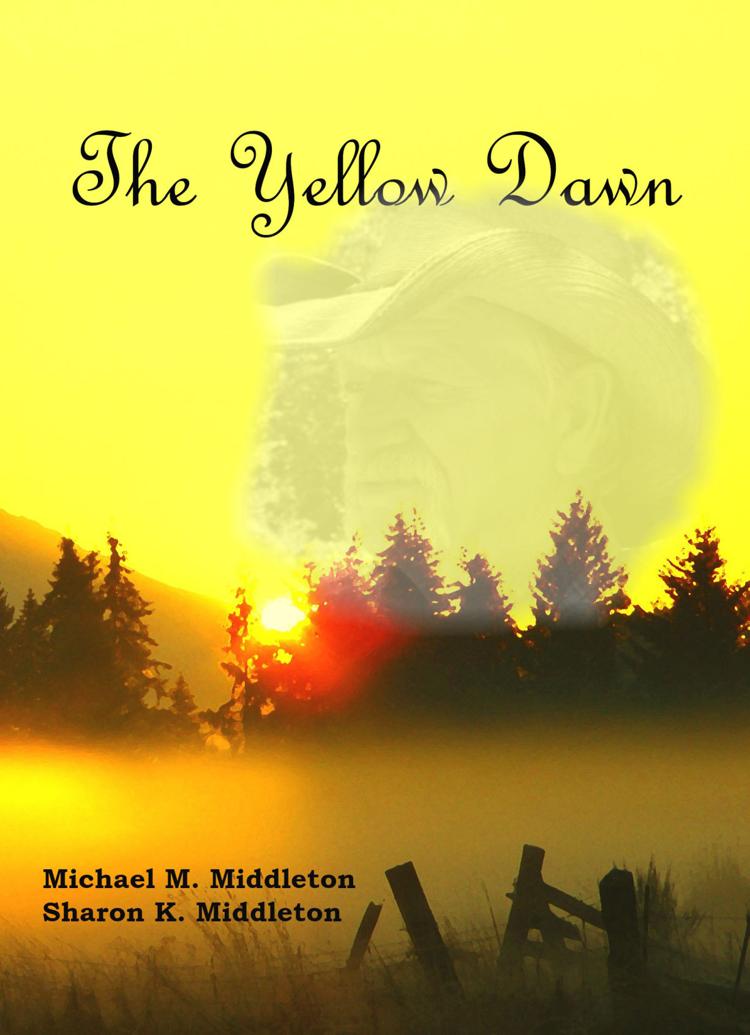 Attendees will have the opportunity to meet the authors and pick up a copy of the new book, which will be available by donation. 
Additional books written by the Middletons will also be available. 
Michael Middleton provided the following description of his newest title: 
"Following a brief yet noted military career during the American Civil War, David Sallister, a brilliant young doctor, sets out on the Santa Fe Trail, seeking to hone his skills and be of service to those in greatest need on the western frontier. After years of wandering, he and his family eventually settle in a remote town in the Colorado Territory. Here they are happy for a time, until the tragic and senseless death of David's young bride, Rebecca. Finding himself unable to fully cope with this loss, David and his young son Jacob leave civilization behind and are taken in by a small band of Ute. After a time, the pain of Rebecca's passing begins to dull. Life begins to become simple and happy once again, until tragedy strikes once more … and a yellow dawn warns of new perils to come."
Michael Middleton has dabbled in many genres through his writing career, from a series of coffee table books and poetry to a line of practical theology and a pair of children's books. 
What has always remained the case is his commitment to donating any profits to YWAM Faith Harvest Helpers, a worldwide nondenominational service organization. 
"I just consider this part of what I do with the ministry," he said, noting that his involvement with the group has led to friendships with people in 60 different countries. 
"The Yellow Dawn" is a project he and his wife started some time ago, with Sharon taking a break of sorts before inspiration struck and they were able to finish the book. 
Part of the inspiration for the book came from the fact that Michael Middleton lived in Colorado for a couple of years and learned about a lot of interesting history in the area. 
He continued to research that history for his book, even collecting a few historical photographs that are included within the book. 
He noted that the book has a couple interesting homages that he hopes readers will appreciate. One relates to "Star Wars: A New Hope" and the other is a callback to the animated character Michigan J. Frog, who won't sing on cue in a classic cartoon.  
"It would be fun to see how many people catch those," he said.
Additionally, the main character in the book is a Ute who Michael Middleton said is in some parts based off the personality of a friend who is also Native American, though from a different tribe. 
"I fashioned that character after his sense of humor," Middleton said. "Kind of a prankster type." 
"The Yellow Dawn" is the first book co-authored by Michael and Sharon Middleton.