A Yelm City Council member who posted online that he was selling T-shirts with a newly popularized Proud Boys-affiliated phrase on them backtracked his comments shortly after, saying it was a joke that didn't land and he was trying to make a statement on the ridiculous nature of reactionary politics.
"As a satire thing, I made up a shirt and posted it and it wasn't even serious. Some people think that Proud Boys are some racist organization, but it's not," Council Member James Blair told the Nisqually Valley News. "People get so crazy over it. I don't even know man."
Blair on Thursday made a post to a private Facebook buying and selling group. In the now-deleted post, he said he was making and selling T-shirts printed with the phrase "Stand Back and Stand By," which has become a rallying cry for the far-right group in the days since the first presidential debate when Trump spoke the phrase.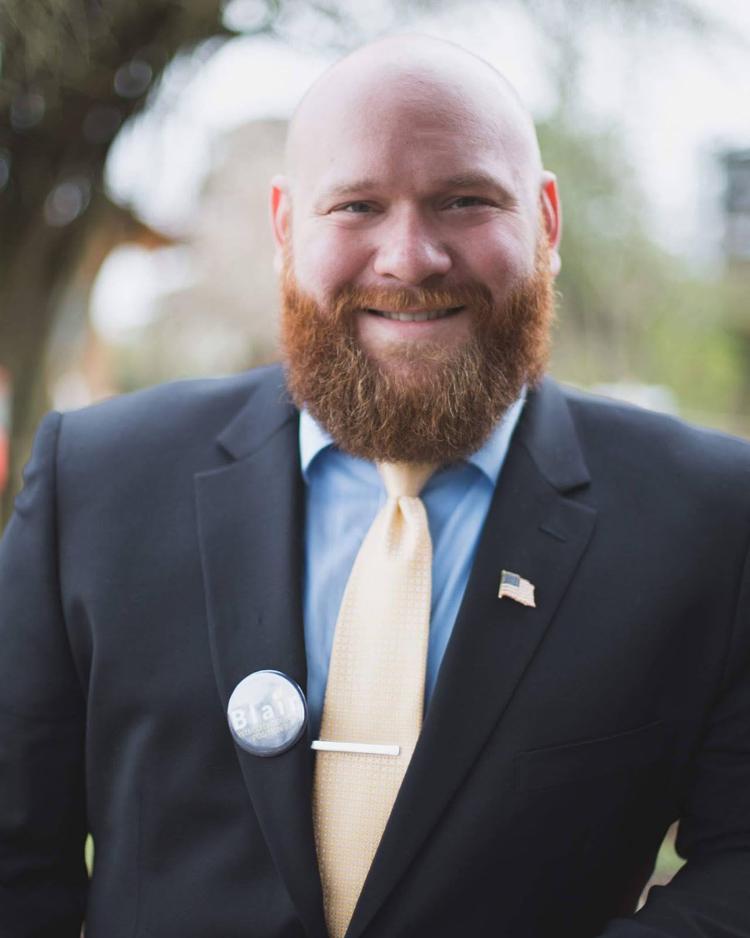 "If you don't like the shirt, move along," Blair wrote in his post. "Amazon and Ebay think they are going to limit what you can purchase, so if you want it, I'll make it. Message me to order. $25, shipping included."
President Trump used the phrase in response to a call for him to denounce white supremacists during the debate with Joe Biden Tuesday, Sept. 29. When pressed by moderator Chris Wallace and Biden to disavow white suppremacist groups — with Biden offering the Proud Boys as an example — Trump early in his response said "stand back and stand by."
Trump later said he misspoke during the debate, adding that he condemns the Proud Boys. But by that point, the group had already created and posted insignias including the phrase.
The Southern Poverty Law Center asserts that the Proud Boys are a far-right group that has affiliations with violent extremists and white nationalists, though members of the group have repeatedly denied those claims.
The Proud Boys have said they're a fraternal group spreading an "anti-political correctness" and "anti-white guilt" message. In recent years, the group has clashed with the antifacist movement in cities such as Portland and Seattle.
Blair's post on the private Facebook group has since been deleted, but early Friday morning he added a post on his personal page saying that it was a joke. He said he had no plans on printing or selling the shirt.
"Apparently satire is dead," Blaire wrote. "So, no, I am not a fan of the Proud Boys anymore than I am a fan of the Antifa street ninjas. I think their tactics, and nationalist views, are no good."
He said that the group couldn't be a white nationalist group because, for one reason, some of the members are not white. He added that there are more pressing racial issues in society that need to be addressed, such as zoning laws and racial profiling in law enforcement.
"Let's stop using strawman arguments and automatically making someone your enemy if they don't agree with every view you have," he wrote.
Blair told the Nisqually Valley News he believes the whole situation is being blown out of proportion. He said there are extremist groups on both sides — the right and the left — and that "none of them are innocent. I think honestly, they're all stupid."
After Blair's interview with the NVN, he made a third post, this time on his personal page: "There was never any actual intent of selling the shirt, but considering the psychotic triggered response, I'm almost tempted to just sell it anyway."
He added that he would like someone to "show me one factual example of the Proud Boys being racist. You can't. You can argue their tactics and nationalist views, and I would likely agree with you, but calling them racist is an accusation with zero factual basis."
A screenshot of Blair's original post was sent to the other Yelm council members, as well as Mayor JW Foster, by a citizen who screenshotted it.
Foster on Friday declined to comment on the content of Blair's posts.
"Those individual Facebook pages are not the property or responsibility of the City of Yelm. Although it may appear that way, those pages are managed by the individual council members and the city council has no control or authority over what they put on those Facebook pages," he said.