Kevin King worked for seven years as a mechanic before deciding he wanted to set his own schedule to be with his family more often.
A certified mechanic, King now wants to bring his skills to people's doorsteps.
"If it has an engine, I'll work on it," King said. "I've worked on anything from a Volkswagen Bug to an over-the-road semi truck."
He started working at a shop when he was 18 years old and put his time in, learning the trade. He eventually found himself working as a mechanic on a farm, but the hours were too rigid for the health of his family. He values an honest day's work, and now he can schedule for important family-togetherness time on holidays or birthdays.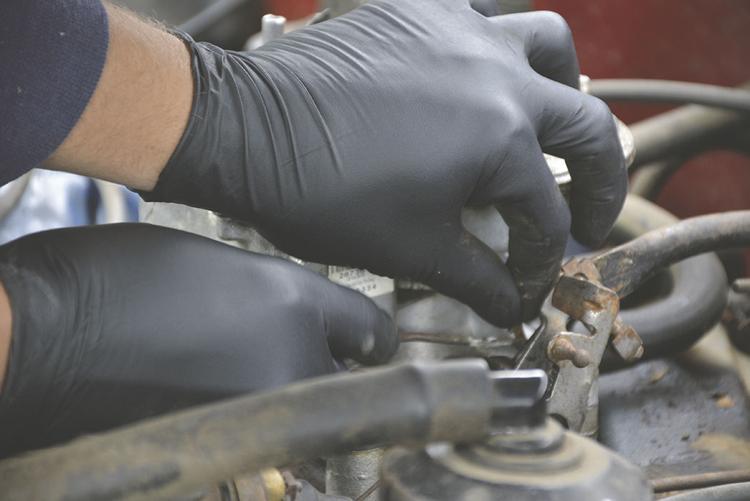 Yet King's fascination with all things mechanical began before his shop or farm days.
He started tearing apart bicycles and lawnmowers when he was 8 years old — just to put them back together again. In fact, he even set up shop to work on on his friends' bikes a time or two.
"I like fixing stuff," he said. "On a whim I bought a truck. I didn't know if it ran. I brought it home, did the basics and it ran. It's the problem solving. It's the puzzle. It's the not knowing what could happen, but knowing where you want to go. Then it's the satisfaction when it's done."
And, if he were to drive out to somebody's home, King said his labor would be cheaper than a shop's would be, because he can keep his overhead low.
"People complain that shops are $110 an hour, where I'm $50 to $60, just kind of depending on what I'm doing," he said. "I don't have to pay for shop space. I don't have to pay for electrical fees. The only thing I've got to pay for is fuel and insurance."
The price for King's labor is based on how long he knows the job should take, and he charges this flat rate whether he takes one hour or four.
He said one of the hallmarks of his work ethic is he's not afraid to be thorough even if it takes five hours to do a three-hour job. The customer is protected, because they are paying the flat rate, and they get a mechanic who wants to get to the root cause of the issue, instead of only addressing a symptom of the larger problem.
King said some mechanics will often just replace a part, rather than fix what caused the part to go bad in the first place.
"You've got to check everything," King said. "I have a lot of integrity with what I do.
"I dot my 'I's and cross my 't's with everything. I make sure everything is done the way it's supposed to be done the right way, the first time. Nobody likes their car being worked on and it breaking the next day."
In addition, King isn't above doing other kinds of work as well.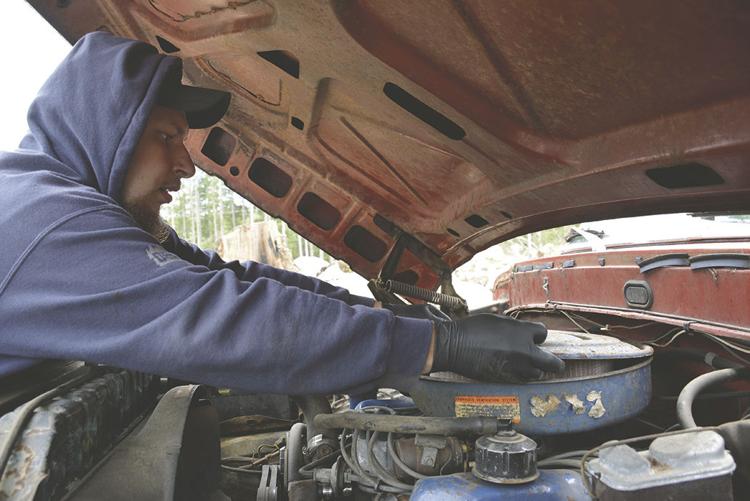 "I have experience with more than just basic mechanical," he said. "I can weld. I can fabricate. I can do anything. There's just about nothing I haven't done yet. I have experience with it all."
On May 31, he launched his business's Facebook page, Kings Mechanical, and already has a paying customer. Right now, the company's marketing is running on a word-mouth basis. Those same friends for whom King fixed up their bikes have also been the beneficiaries of his mechanical expertise. Knowing what he can do, they have been beating the pavement on his behalf, letting people know about his fledgling company.
Folks far and wide can contact King for work through his Facebook page.
"I'm willing to drive from Centralia to Tacoma, from Eatonville to Shelton," he said.