It was a beautiful morning to host the Rainier Saturday Market — 65 degrees, not a cloud in sight and plenty of vendors to satisfy the curiosities of a weekend shopper. 
And that was the scene Saturday as both customers and vendors alike took to Wilkowski Park near Rainier Chapel for the seasonal market, which will take place every Saturday from 10 a.m. to 4 p.m. through the end of September. 
A total of 15 vendors showed up July 25 for the market — a record, according to market manager Kevin Pettit. 
"That's pretty good for us. We're breaking all kinds of records," he said.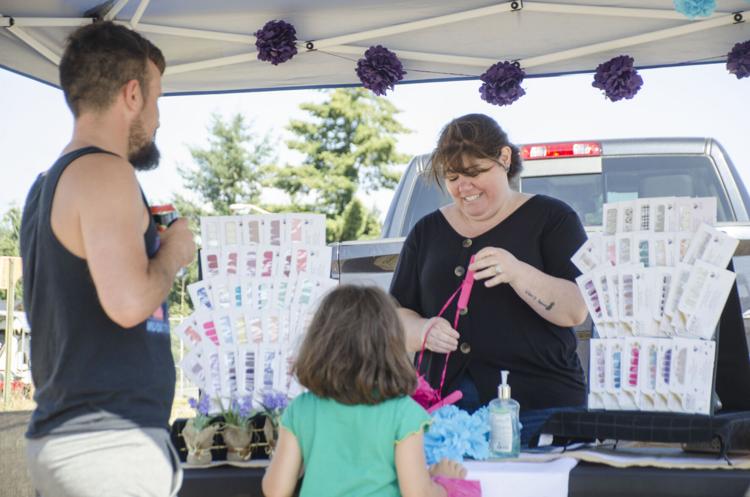 And not bad for the price either, according to Pettit. The cost for vendors is $10 for the whole day — a bargain when you consider the market's close location to State Route 507 and the Yelm-Tenino Trail. 
This brought out at least four vendors intent on selling their yard sale wares to the market, and opened up a second row for visitors to walk. 
Pettit said since opening in June the market's been doing pretty well. Each week has drawn out many customers and a healthy turnover of new vendors. This is also the market's first year being at Wilkowski park. 
A former Palm Beach resident who moved to Rainier to retire three years ago, Pettit said his love for markets stems from the vast, expansive flea markets hosted around the Southeast Florida area. 
"The people are just more friendly here," Pettit added. 
Jacklynn Gennai, 36, of Yelm and Billie-LaVonne Szabo, 40, of Rainier, were one of the vendors there Saturday. They were there with 18-month-old Grace-Lynn Szabo, a notorious trouble maker according to her parents, with a mission to sell some sturdy children's clothes.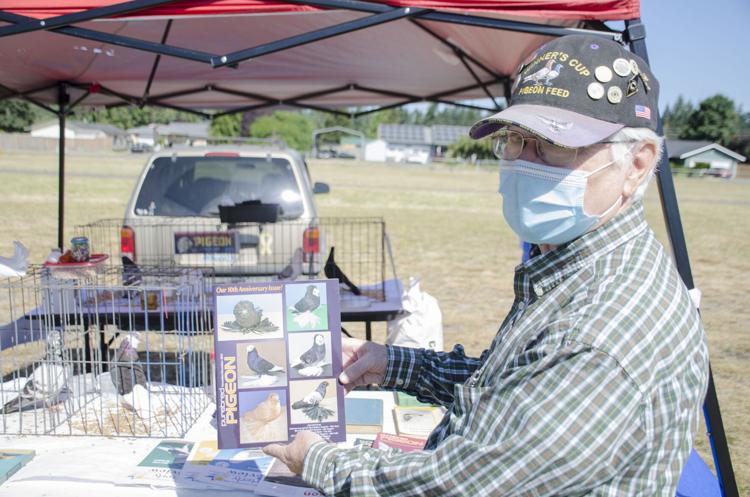 The three of them have been selling clothes under their business name, Dot Dot Smile by JB, since about May. This was also their fourth time at the Rainier Saturday Market. 
"It's really calm and relaxing. Rainier's always been a town that's helpful," said Szabo. "It's a great community." 
Also there was soap and candle maker Karen VanderKarr, with her business Second Season Gifts. Her business has been operating for about a year now.
"I'm just trying to get my name out into the local area since we moved here last fall," she said. "With all the hand washing, people should be using homemade soaps." 
Vern Whittle, the vice president of the Puget Sound Pigeon Club, was also present and had brought along six of his beautifully-colored birds. 
He wasn't there to sell any, though. His main goal of attending the market was to spread the word about local clubs and the business of raising exotic pigeons. 
"It's surprising how many people say 'I had one of them when I was a kid,'" said Whittle, 72, of Yelm. 
From a West of England Tumbler to a Stargard Shaker, the small, feathered birds sashayed around their pens as customers perused the market.