The Southeast Thurston Fire Authority responded Monday afternoon to a small brush fire burning portions of dry grass and a tree off the Umtanum Street cul-de-sac in Yelm.
No injuries were reported, though some neighbors reportedly began evacuation procedures as large flames climbed up a tree nearly 100-feet tall.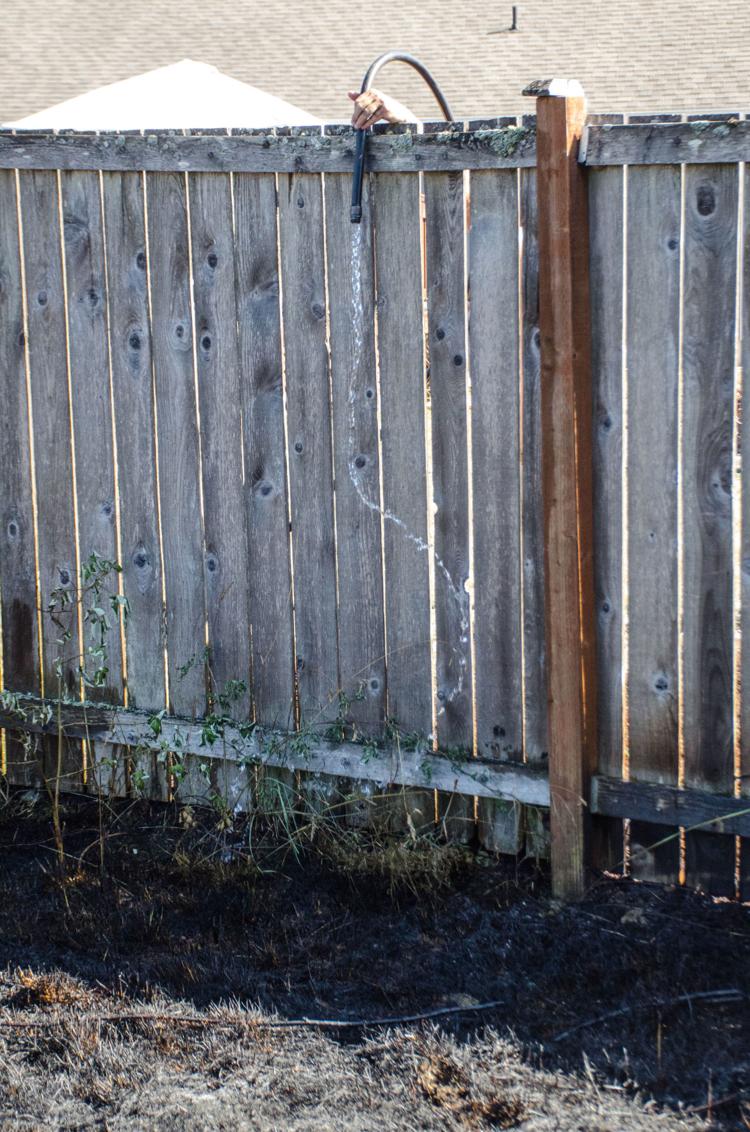 Brian Richardson, captain of the B shift, said firefighters were dispatched a little after 3 p.m. to a portion of Umtanum Street that closes up against Vancil Loop. Richardson said they received multiple calls from residents on the two streets about the fire and large amounts of smoke.
Fire crews put out the fire within an hour.
The fire reportedly started near the backyard fence of 16129 Vancil Loop S.E., Richardson said. The residents were not home during the incident.
Flames quickly spread from there and began burning dry grass. A nearby tree quickly caught fire.
"This tree was pretty much one giant roman candle," Richardson said.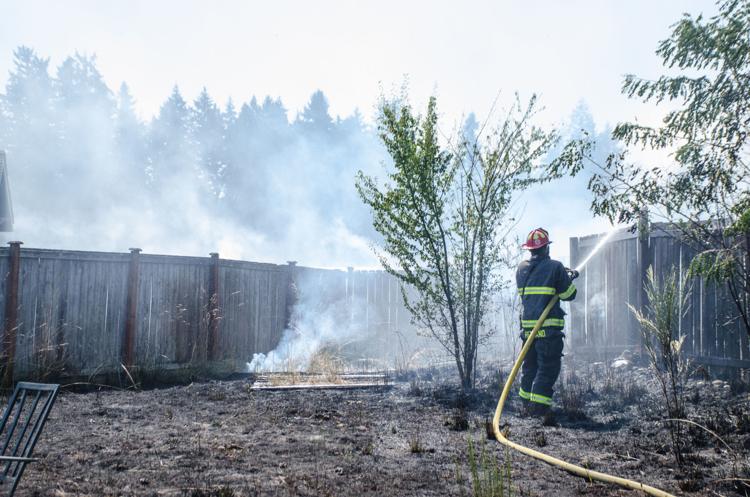 The source of the fire has not yet been determined, Richardson said. Flames burned about a half-acre of grass.
Scott Fulp, 44, and Karen Fulp, 40, were among a half-dozen neighbors from Vancil and Umtanum who were quick to respond when they saw the brush fire.
Scott Fulp said he first saw the flames from his front porch. He and Karen then rushed over to help.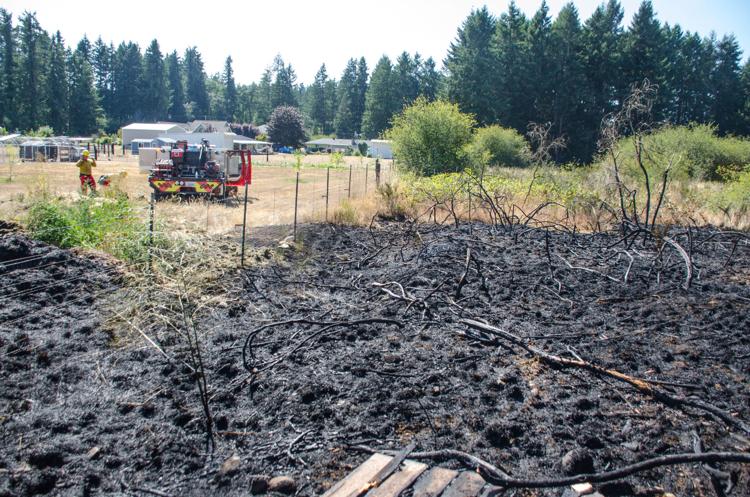 "We saw smoke and heard a crackling," Scott Fulp said. "We knocked on the neighbor's door and started grabbing hoses."
The Department of Natural Resources took over the scene at around 4 p.m. and began a fireline around the burned area.
A county-wide burn ban is in effect until Sept. 30. For more information on the burn ban status, visit www.orcaa.org.