Roy resident and Central Washington University student Coco Crawford was one of nine students to travel to Japan for two weeks for classes this summer. The purpose of the trip was for communication students to learn about other cultures by immersing themselves completely.
Crawford has served as an international peer advisor with the Asia University American Program. This was her fourth trip to Japan.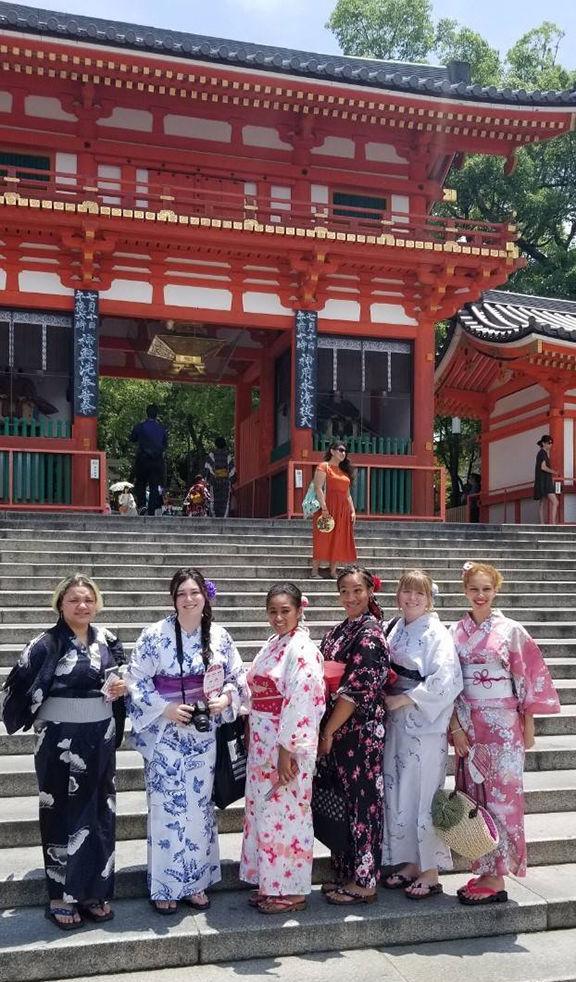 "For everyone else, it was their first time going (to Japan)," Crawford said. "Instead of being the one led around, I got to lead and teach them from what I had learned about the culture, phrases I know, and recommend restaurants. It was so fun for me."
The group, led by professor John Nelson-Ichido, visited three cities while in Japan: Tokyo, Kyoto and Hiroshima. Nelson-Ichido said that education abroad is important to overcoming any subconscious avoidance of other cultures.
While in Tokyo, the group met with CWU's partner institution Asia University, where they interacted with faculty and staff, including former CWU students from the Asia University American Program.
The students visited important cultural sites while in Kyoto, learned about Japanese office culture and took a trip to an area known for its Matcha tea production.
In Hiroshima, the students made sure to visit Peace Memorial Park, the site of the 1945 atomic bombing that took place near the end of World War II. This was Crawford's first visit to the site.
"It was really life changing for me, because what we learned about the events in school (in the U.S.) is different from what I learned there," Crawford said. "They don't place blame. It's about the experience of what happened and learning how not to repeat the history. It still affects me when I think or talk about it."
Crawford, an elementary education major, plans to utilize what she learned during the trip when she becomes a teacher.
"I plan to move to Japan next spring to teach English," she said. "I think that being able to show that I went on this intercultural communications trip to learn more about Japan will help when I start applying for jobs there."