Doctors are still trying to determine what caused Tenino Police Chief Bob Swain to black out at the wheel of his patrol car on April 8, which ultimately led to him crashing the vehicle into a local restaurant, one city official said.
Though doctors have some educated guesses as to what caused the "medical emergency," there is not a definitive answer yet, Tenino Clerk-Treasurer John Millard said, and it will take a more precise answer to get the police chief back to work.
"Chief is not back to work yet, he is still under a physician's care, although we do expect he will be back soon," Millard said.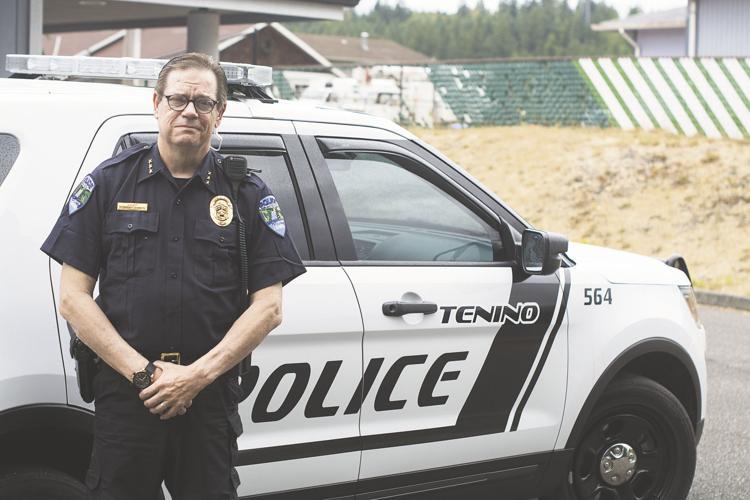 On April 8 at about 4:15 p.m., Swain was reportedly driving east on Sussex Avenue in his 2008 Ford Crown Victoria patrol car when he blacked out, lost control of his vehicle, crossed the westbound lane of traffic and crashed into Scotty B's restaurant at 500 Sussex Avenue.
From the accident, Swain sustained minor injuries from which he has already recovered, Millard said, but doctors still don't know what caused the accident.
According to Millard, once he is released from the care of his attending physician, the city will be required to ask for a fitness for duty examination at which point a third party physician will examine him and render an opinion on whether he is ready to return to work.
"Chief knows this and he's expecting it," Millard said.
"If he is fit for duty he's coming back to work as soon as we can get him behind the wheel of his car," Millard added. "But we don't know if he will be released with restrictions or without restrictions. We simply don't know."