Washington State FFA Treasurer Abbie Dorhauer, a 2019 Yelm High School graduate, placed first at the 92nd National FFA Convention and Expo for her work in the employment skills event. This is the third time a Yelm FFA member has placed first nationally in an individual contest, adviser Matt Mounts told the Nisqually Valley News.
The convention was held Oct. 30 to Nov. 2 in Indianapolis. 
Mounts, who's helped Dorhauer over the last year with building resumes and cover letters, said he was thrilled to see Dorhauer's hard work pay off on a national stage. He was able to attend the convention and witness the victory.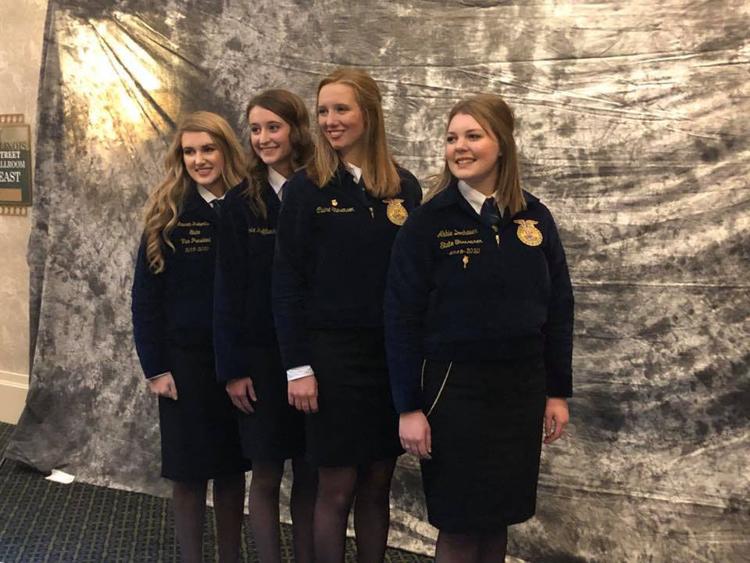 "When we went in there, our goal was to be in the top four.
It was going to be difficult and we knew that," Mounts said. "When they did announce her on stage on stage in front of thousands and upon thousands of members ... needless to say, there's a whole flood of emotions that you go through." 
Back in May, Dorhauer was elected to the position of 2019-2020 FFA Washington State Treasurer, replacing Yelm graduate Kyle Johnson. Since then, Dorhauer has been busy on the road, criss-crossing Washington and making chapter visits in every corner of the state. 
"I think this whole process is really amazing, what Abbie did and the fact that she placed first despite being a state FFA Officer," Mounts said. "There's been times where my entire drive home I'll have her on speaker phone practicing things … It takes an awful lot of dedication and desire to make that happen when you're already pouring in 50 hours a week outside of what you've been working on."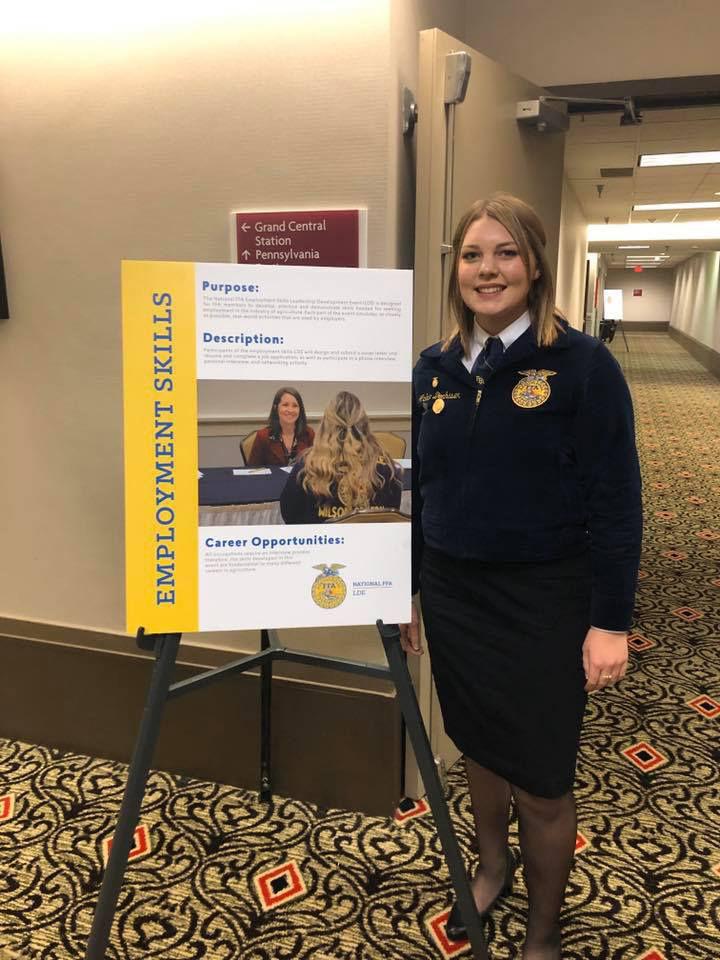 Employment skills, formerly known as the job interview, is an FFA leadership development event that helps members get a leg up in the employment industry of agriculture through rigorous displays of professionalism and interview competency. 
According to information from the National FFA Organization's website, students submit a cover letter and resume, complete an application and telephone interview, and participate in a face-to-face interview during which they undergo real-world employment questioning. 
The event often includes negotiation for the job opportunity, and students are encouraged to apply skills and work experience from their own life to ultimately get the job. 
Mounts said Dorhauer went up against about 52 nationally-recognized FFA members. 
Dorhauer has worked on the employment skills event for about a year, Mounts said. After doing well in the public speaking event the year prior and competing on the state and national stage, Dorhauer decided to make the jump into employment skills, which Mounts said was a natural fit for her. 
"She decided to try the employment skills process … and so, it matched another event she was doing, which was sales, which is very similar. And she decided to run with it," Mounts recalled. "I told her from the get-go she had all the skills that were hard to teach. She's genuine, she's kind and very well-versed in everything she says."
Dorhauer's performance on the national stage will encourage current students from Yelm to dream big, Mounts said, and it has helped younger students see themselves potentially competing on the national stage. 
"I think successes like this are so instrumental," Mounts said. "To them, it's an achievable goal." 
Yelm's Kaylynn Lingle, Emily Fanslow, Taylor Tompkins and Alicia Nelson also attended the Indianapolis conference to receive their three-star chapter awards, Mounts said. They also went through a series of leadership and chapter development meetings.