Yelm-based business Shine Specialties & Promotions owned by Jim and Lori Shine really does, well, shine.
The business creates a vast amount of promotional items in house, from team apparel to name tags to signs and banners and much more. The Shines maintain a busy schedule from their storefront at 305 First St. South. Often the first to greet customers is Nessie, an enthusiastic, cheerful Florida softshell turtle who lives in a big tank next to the front door. Another tank with a desert tortoise flanks that of Nessie and her tank mate, Max, a Reeve's turtle. In front of the tanks is a play area for children.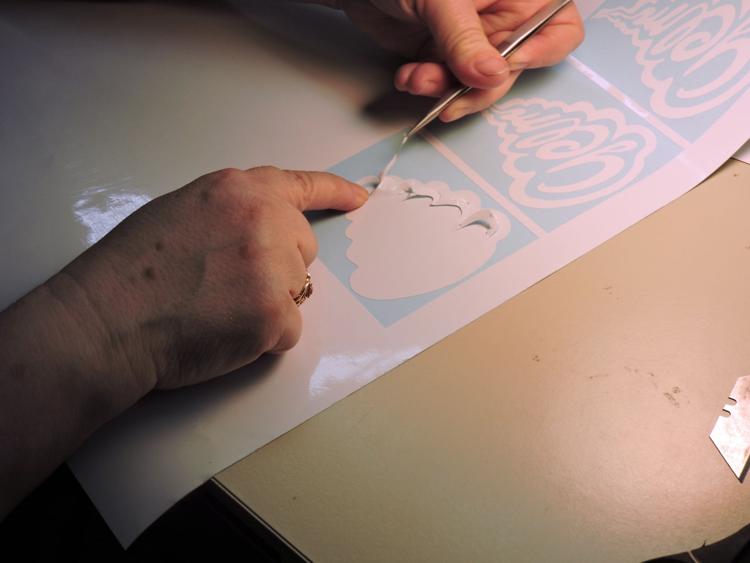 "We're dedicated to kids," said Lori. "Kids can play while their parents do business. We started the business out of our living room in our home in Yelm about 12, 13 years ago … Every time one of our kids moved out, we'd take over their room with machines. People would even come by at 10 o'clock at night because they knew we'd help."
After seven years of working out of their house, even when all three Shine children had moved out, Jim and Lori found their living room, garage and kids' rooms weren't big enough to handle all their business.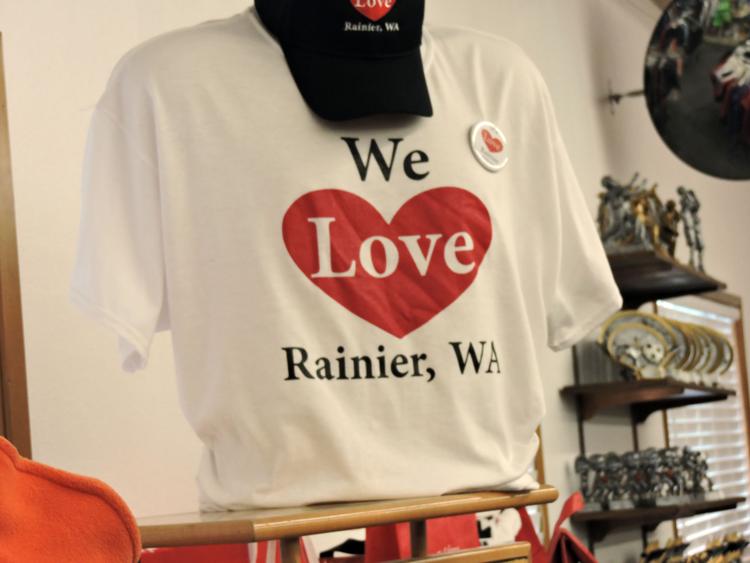 They moved to the plaza on First Street in Yelm across from Yelm City Park, which is owned by their friends who also own Jim Bob's Chuckwagon.
"We were first in a smaller unit," said Lori. "Within six months, we had outgrown that space. A larger unit opened up, and that's where we are now."
The Shines can help customers start up a business with all kinds of promotional items, and they are happy to help figure out the best way to advertise an event.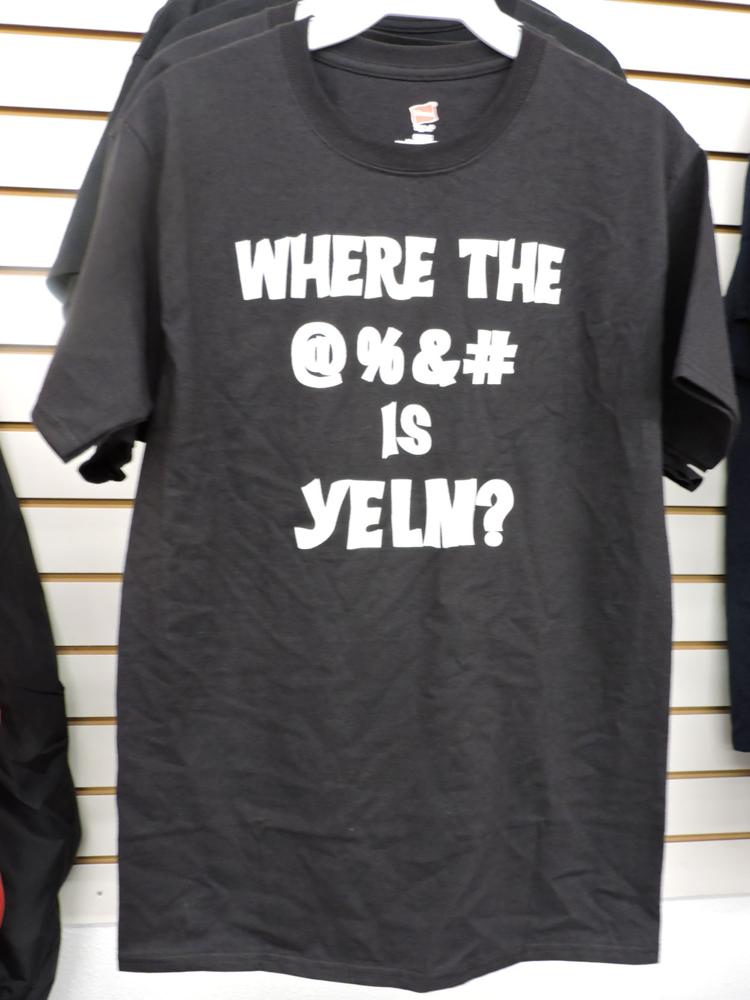 Their very first business card was their own, and it was printed on a walnut shell.
"We can print on anything," said Lori, laughing. "I keep waiting for someone to ask us to print on a shoelace!"
The Shines continue to add to their offerings.
"One of our newer services, still under construction, is Lucky's Legacy," said Jim. "He's a friend of ours who owned Cascade Trophies. Until recently people had to go as far away as Olympia or farther to get trophies and engraved awards. Now they can get them here from us."
The Shines have created Challenge Coins for the military and Pierce County Bomb Squad. They work with Yelm and Rainier high schools, along with other customers further away such as Elma High School, with their many athletic events, including fundraisers.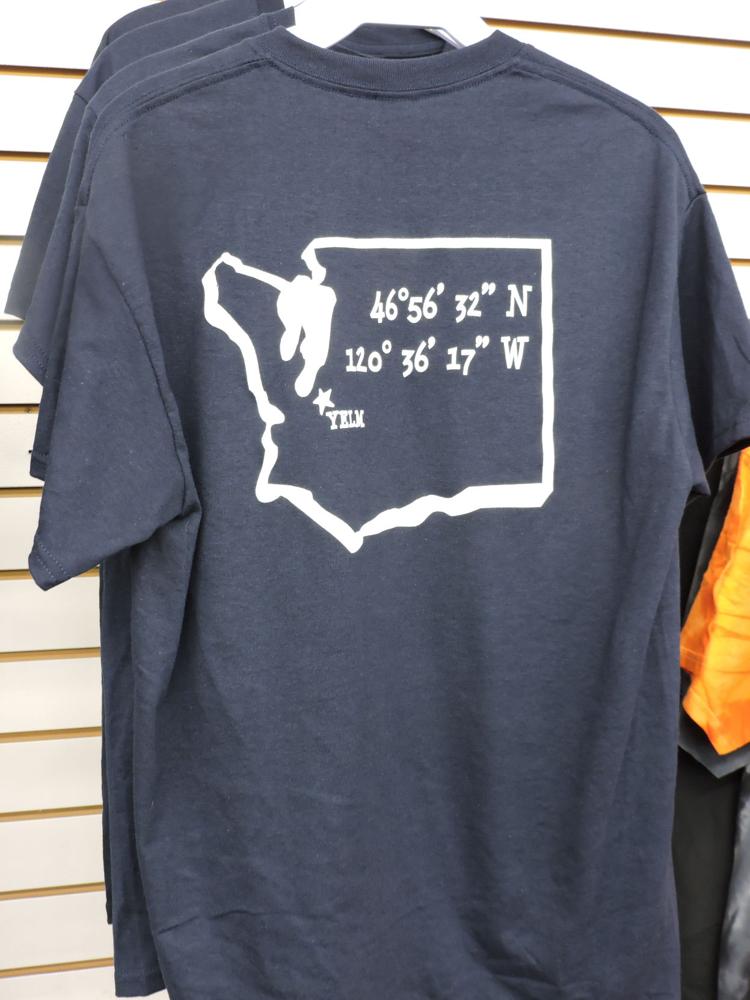 They provided promotional items, apparel, wine glasses and mugs for the recent Jazz Fest in Yelm.
"You can't drive through Yelm without seeing many signs that we made," Lori said.
Almost everything the Shines create is done in house.
"We will make a one-time special item for you or a huge order," Lori said. "We know the demographics of this area and we keep prices affordable."
She said the goal is to be a family business that helps others.
"We are faith-based," she said. "We love our clients, and sometimes people just drop by to talk. We love that."
For more information, visit www.shinespecialties.com. The business is located at 305 First St. South in Unit A, Yelm. To reach the business by phone, call 360-400-6006.