A Thursday night blaze tore through a small three-bedroom, two-bath rambler on 123rd Avenue near the Bald Hills area. The structure, as well as an SUV and pickup truck parked outside the garage, was a total loss.
A call from Southeast Thurston Fire Chief Mark King was not returned early Friday afternoon, so it's unknown if anyone was home at the time. No deaths were reported by the Thurston County Coroner's Office.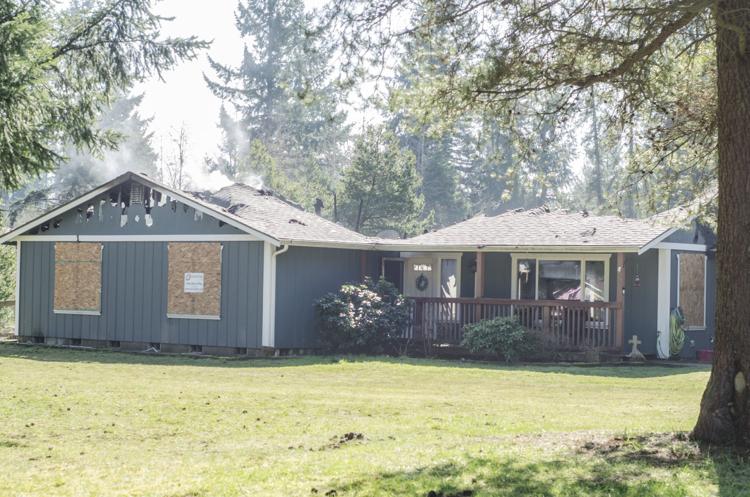 First responders from Southeast Thurston Fire Authority were dispatched to a house on the 14300 block of 123rd Avenue around 11:20 p.m. on Thursday, March 19.
Firefighters arrived at the scene at about 11:30 p.m.
According to dispatch logs, trucks took a defensive position around the perimeter of the home and the two vehicles. Firefighters were able to extinguish the flames, but the structure kept smoldering more than 12 hours after the fire started.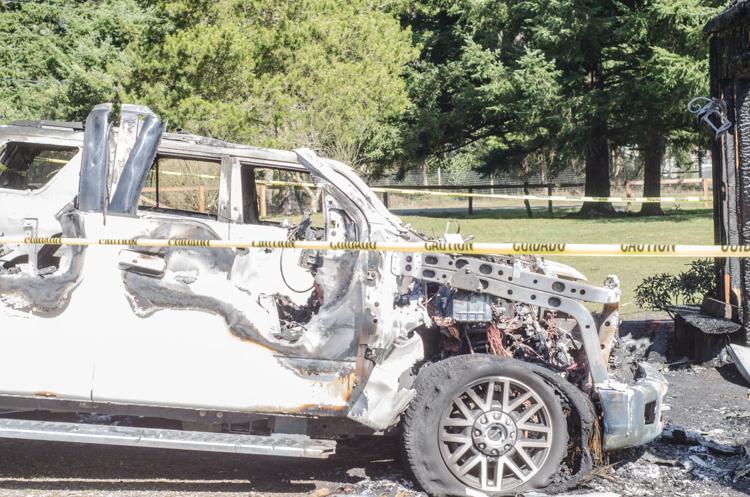 Lisa Mackey, 51, lives next door to the family. She said a family of six people lived in the structure. The family also had four dogs and a number of cats that lived with them inside the house, she said.
Mackey and her family were caring for the family's two horses Friday afternoon, which reside in a stall behind the house. Mackey said she believes everyone got out in time before the flames overtook the house.
This story will be updated with more information as it becomes available.