Every year on Aug. 1, Rachelle Hudson and Amber Anderson set out to deliver gift bags to police stations across the region as part of a nationwide effort known as "Back the Blue Day." 
Hudson and Anderson started this tradition in 2015 when they made and delivered 88 bags to three different police stations in Roy, Yelm and Lacey. The first year was paid for entirely out of pocket by Hudson and Anderson.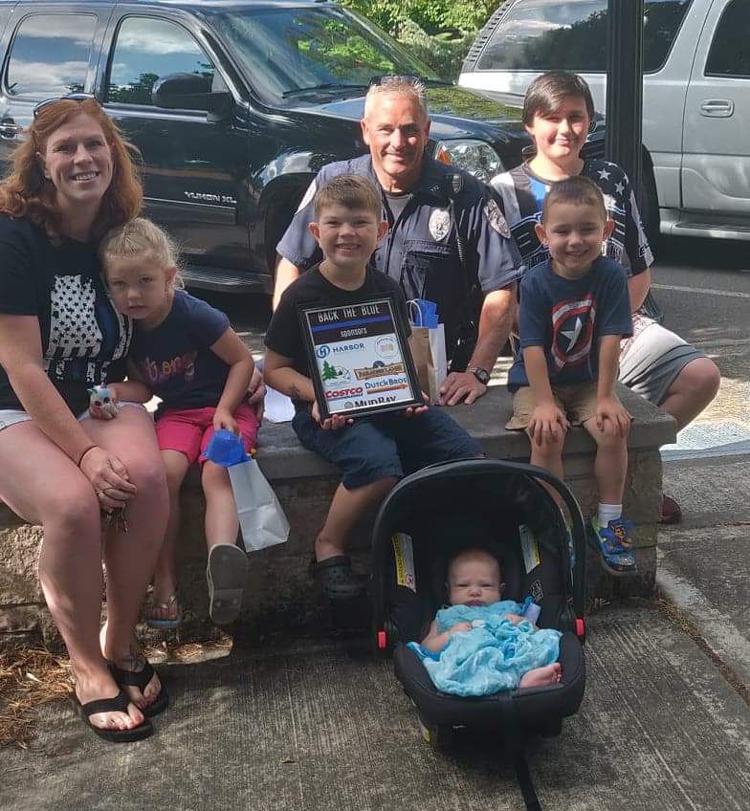 This year, Hudson and Anderson were able to deliver 297 bags to six stations thanks to the help of multiple sponsors, although the two occasionally still have to spend their own money. The deliveries are still completely handled by the two, with the first stop this year being in Yelm at 9 a.m. and the last being Pierce County Sheriff's Office at 10 p.m. 
The contents of the bags differ each year, as their sponsors change the items they offer to the effort. For example, a company might give out gift cards one year, but change it to snacks the next.
The bags usually contain gift cards, snacks and toys and food for the police dogs. 
"I felt like everything that is said about the police is negative," Hudson said. "I started it (Back the Blue) by wanting to show appreciation to police officers."