Ten years after Nancy Moyer went missing in mysterious circumstances from her Tenino home, detectives are investigating a hot new lead in the case resulting in an arrest and an ongoing search at a Rochester property. 
"I guess I would say the family is cautiously optimistic. We want to believe this is the end, but I think much like the press, until there's a body … we're not there yet," Bill Moyer, Nancy's husband, said in a press conference Thursday morning at the Thurston County Sheriff's Office. 
Nancy's daughter Samantha, now 19, spoke briefly about the days after her mother went missing in March 2009, just over 10 years ago. 
"It's just been hard since then," she said. I've struggled a lot. Growing up without a mom sucks, especially when you don't know where she is. … Lots of milestones. She didn't get to see me graduate, she didn't get to see my first dance, me drive a car, any of that. It would help so much to find her, to find out what happened to her."
Thurston County Sheriff John Snaza held a press conference attended by numerous representatives of regional and local media Thursday morning, reporting that investigators had not found Nancy Moyer's remains, but have found evidence that is being forwarded to the Washington State Patrol Crime Lab. 
He also did not formally release the name of a man arrested Wednesday on suspicion of second-degree murder, but confirmed that he is the owner of the property being searched by detectives. 
Thurston County Jail records show Eric Lee Roberts was arrested Wednesday on suspicion of second-degree murder and on a domestic-violence assault warrant out of Snohomish County. Roberts is the registered owner of 16546 Sheldon Lane SW, according to Thurston County Assessor's Office records. The Sheriff's Office reported the location of the search as the 16500 block of Sheldon Lane Southwest. 
Snaza also confirmed that the Moyer family lived in the same neighborhood before Nancy Moyer's disappearance, and that Nancy Moyer and Roberts worked together at the state Department of Ecology before her disappearance. 
Bill Moyer said he didn't know Roberts, or that he and his wife worked together. 
"It's 5 acre parcels or larger out there.  People ten d to move to the country to have a little bit of privacy," he said. Thursday. "Other than perhaps waving to him at the mailbox as he drove by, I did not know him." 
Roberts had not yet been formally charged as of the press conference this morning, but is expected to appear in Thurston County Superior Court at 3 p.m. this afternoon for a preliminary hearing on the charge. Snaza characterized him as a person of interest rather than a suspect.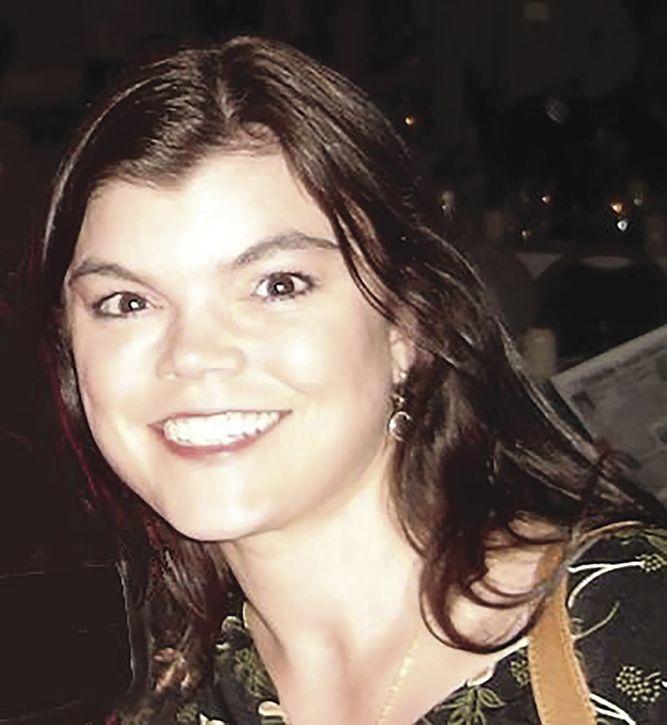 "He has made some statements and we're acting on those statements that he's made," Snaza said, declining to confirm when asked if the man confessed to killing Moyer. Snaza later told reporters the initial tip that detectives responded to on Wednesday came from a resident of the property. 
"We received information from the individual who resides there," Snaza said. 
Snaza also confirmed the property owner had previously been interviewed in relation to the investigation, and said he had a criminal background involving domestic violence charges. 
Snaza said the investigation is still ongoing. He noted the media attention the case has gotten in recent years. 
"Over the years … this case has grown very cold," Snaza said. "... I think with the national media looking at these types of cases, have helped a lot of cases, not only in Washington state but in a lot of different states."
Moyer, 36 at the time, was last seen March 6, 2009. Her husband reported two days later that he found the front door of her Tenino home open and her car in the driveway. Investigators determined that foul play was involved in Moyer's disappearance and she is presumed dead. 
In the past year, the case has been featured on the Investigation Discovery channel and a podcast called "Hide and Seek," launched by Kennewick resident James Baysinger.
Samantha Moyer said Thursday she believed the attention to the case from the podcast and television specials spurred the break in the case. 
While noting that the family hasn't heard many details about the ongoing investigation, Bill Moyer thanked law enforcement for their dedication to the case over the past 10 years.
"The whole family needs closure, her sister needs closure, her parents need closure, the rest of the family all need closure," he said. "Not knowing is a hard thing and unless you're in that situation I don't really think you can fully understand it."
The Chronicle will update this story when more information is available.